A collaboration between renowned pianist Jeffrey Biegel and Italian musical wonder Giovanni Allevi (sometimes tagged "enfant terrible") should come as no surprise to the Contemporary Classical world. It seems inevitable that Giovanni Allevi would someday deliver his first piano concerto. But it was something like a benediction when pianist Jeffrey Biegel contacted Allevi and summoned the work into being. On Saturday, August 26 – Jeffrey Biegel joined conductor Jeff Reed and Orchestra Kentucky to present the world premiere of Giovanni Allevi's Concerto for Pianoforte and Orchestra no. 1. Then it was off to Italy to work with Giovanni on the recording – since released on October 20, the three movements of the concerto now available for Streaming, as MP3s, on Vinyl, and included on his 2-disc CD, Equilibrium. On November 15, Jeffrey will perform the European premiere with Jeff Reed at the Teatro Dal Verme, Milan. And this all started – how?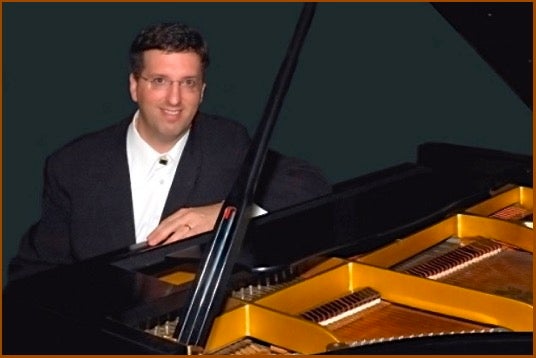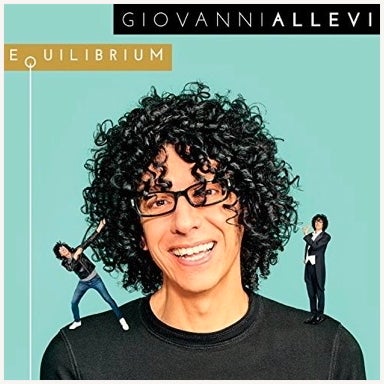 "In 2013," said Jeffrey, "at the time my father had passed, something surreal and what I call the 'unimaginables' happened. My student at Brooklyn College, Francesco Pio Mannino, brought in a composition titled, Go With the Flow by a composer I was unfamiliar with – Giovanni Allevi. How appropriate the title was at the time. The music touched my heart and I decided to send a message to Mr. Allevi through his website management. Several weeks passed, and I received a lovely response. To that, I said how nice it might be if he would someday compose a large-scale work for piano and orchestra. Several months passed. Then I receive the message that he is writing the piano concerto. For me! I quickly put the feelers out there to my conductor friends. The ever adventurous Jeff Reed answered the call of duty. I worked with Jeff on the Neil Sedaka Concerto, the Keith Emerson Concerto, the Jimmy Webb Concerto, the Monkees Concerto, Rhapsody In Blue, and the Peter Tork piece [Moderato ma non troppo]."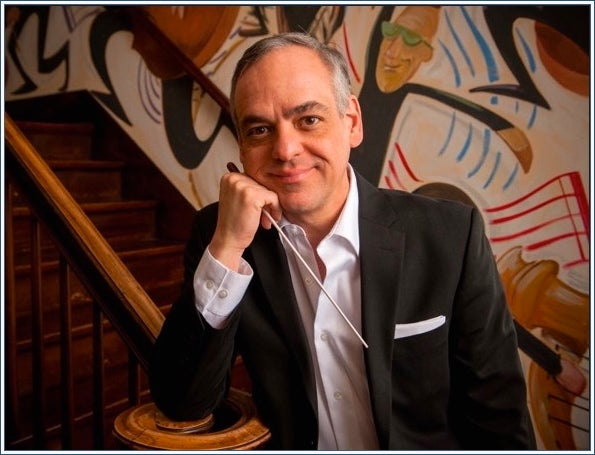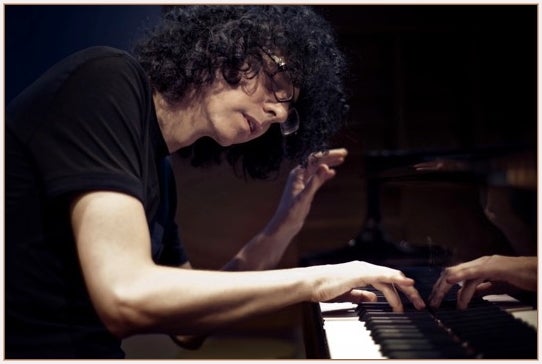 "What is unusual for me with Giovanni's concerto is that he composed it with an expansive language and with utter pianism that I had not expected. Most of his music is much simpler, very heartfelt, more inner in texture. But the piano writing can be very busy and technically demanding, extremely challenging rhythmically. Musically, there will always be something simple, but then he'll take a turn and make us wonder how he got there – very much like Chopin. There is also the wide distances of the hands like Brahms and the pianistic wizardry of Rachmaninov and Leopold Godowsky. One of Giovanni's idols was Keith Emerson. You can definitely hear Keith's influence in the solo cadenza of the first movement, also a good deal of the left hand in the last movement. It's kind-of like Liszt and Emerson having a good time at the bar."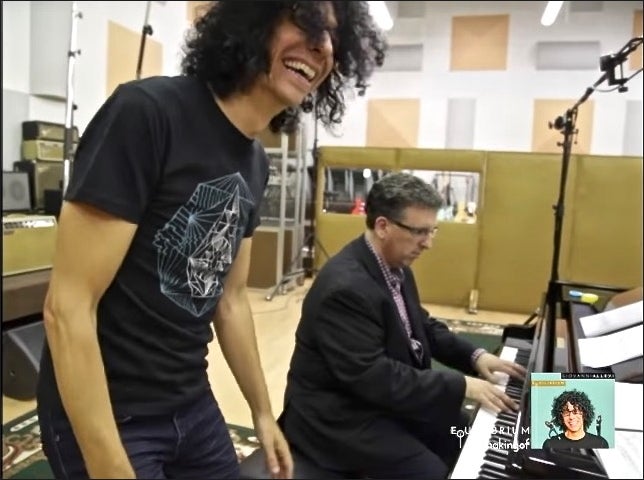 "Giovanni writes very much from his heart. And he is a player. He said, 'I can't play everything I wrote for you. I wrote the concerto for someone like you.' It has a lot of pyrotechnics, but it has many tender and gentle harmonies. It's meant to rip your heart out. I also sense a bit of Fauré in the beginning. It's written in D-flat major – such a rich and sumptuous tonality. The concerto is very gratifying to play.
"Since I left off the Claude Bolling recording and the Lucas Richman recording, I've been commissioning new pieces. Those that were premiered but have not yet been recorded include Jimmy Webb's Nocturne for Piano and Orchestra. We celebrated Jimmy's seventieth birthday last year with the world premiere. I call this period of music we're in Neo-Impressionist. Jimmy Webb's nocturne is like that, Kenneth Fuchs' concerto is like that. It is a use of church modes, but fused with jazz chords and jazz harmonies. And orchestral instruments in a different way. I also premiered the PDQ Bach Concerto for Simply Grand Piano and Orchestra. This is based on the iconic PDQ Bach created by Peter Schickele. It is a fun piece and a very substantial quasi-classical concerto with the typical quips, twists and turns we expect from PDQ Bach. Peter was over eighty when he composed this piece. It was important to have it in the catalogue of PDQ Bach works spanning a fifty-year career. It's a fun piece and I continue to play it."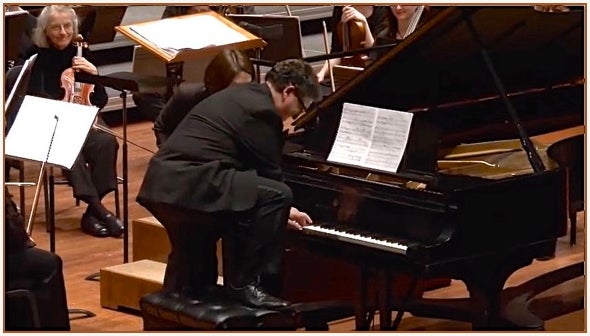 "It's like my teacher, Adele Marcus, said, 'People don't change. They just reveal themselves more.' This was revealed to me well after my Juilliard years. I recently had some face-time with my teacher before Adele, Morton Estrin. He recorded the first full set of Scriabin's Op. 8 Etudes back in the '60s for Connoisseur Society Records."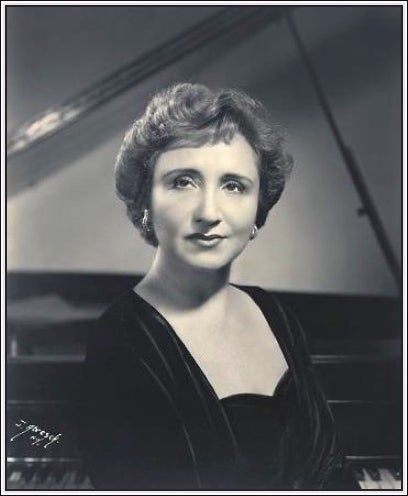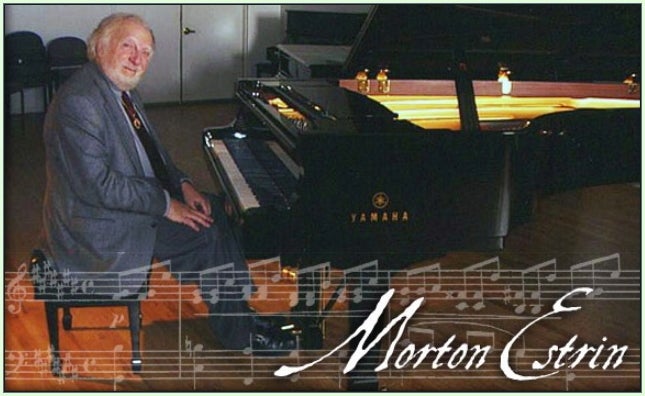 "His daughter wrote to me saying that he was not doing well. He's ninety-three. We connected on Skype. I played Chopin's Fantasy Impromptu for him – and he recognized me. I said to him, 'In 1973, I was twelve years old, you gave me a piece by Meyer Kupferman, Sonata Mystikos. You said to me – 'I don't have time to learn this. Here, you do it.' We all laughed. So, I learned it. I reminded him that he sent me to Meyer to play it for him. That was the first time I played a new piece of music by a living composer. That was the seed for my future. Looking back now, it was a pivotal moment in my life. I wanted him to hear that. It validated his life as a teacher to hear me say that. It was what made me go into commissioning new music. So far, I've raised over $600,000 for new compositions. As soon as I say, 'I'm tired and can't raise anymore money' – by the following week I'm out there doing it again.
"Looking to the future, I have two very different projects. One is Dick Tunney's arrangement of Vince Guaraldi's music in a new Peanuts concerto. The other is a new work scheduled for 2018 by the very respected American composer, Christopher Theofanidis. This is my world – I do Beethoven and Chopin and Pop music. I'm obsessed with music of the past and with creating projects for music in the present for the future. It's my other arm. What's interesting, is that a lot of people who know Giovanni Allevi's music think it is very much like Leroy Anderson's – meaning, light and nice. But Anderson's Piano Concerto is a solid piece of music. So is Giovanni's."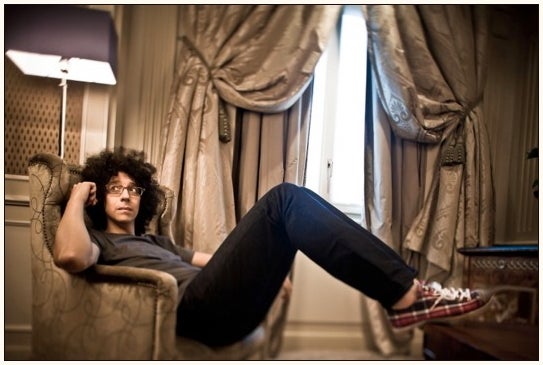 Related
Popular in the Community