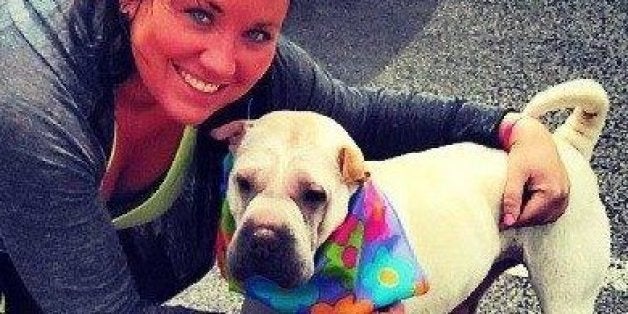 A cop in Baltimore City was arrested Wednesday after allegedly slicing a restrained dog's throat and leaving it to die.
Jeffrey Bolger, 49, and other officers responded to a Saturday morning call about a loose dog who nipped at the hand of a woman who was trying to read the dog's tags, CBS Baltimore reports. The dog turned out to be Nala, a 7-year-old Shar Pei who had escaped from home earlier in the day.
Witnesses say Bolger was already talking about killing the dog as he got out of his vehicle. According to documents obtained by the Baltimore Sun, he was overheard stating, "I'm going to f--king gut this thing."
After other officers secured Nala with a dog pole, Bolger allegedly took out a knife and cut her throat. The dog later died.
"The dog was more scared of not knowing where it was and being thirsty and disoriented. The dog bit me out of fear because I tried to touch it, which was my fault," she told the station.
Fleisher also said that the officers were cruel to the dog even before her throat was cut.
"You could hear the dog screaming and crying in pain," she said. "I did see one officer that had been extremely aggressive that did have his knee into her chest that was tightening the noose. It seemed (they were doing it) relentlessly and unnecessarily."
Nala's owner, Sarah Gossard, didn't know know her pet had been killed until Wednesday. She told CBS Baltimore that Nala was a sweet dog.
"I never thought in a million years the police would show up and cut my dog's throat," she said.
Gossard also noted that her phone number was on Nala's dog tags.
Baltimore Police Deputy Commissioner Dean Palmere called the the incident an "outrageous and an unacceptable breach of our protocol."
BEFORE YOU GO
PHOTO GALLERY
Police Brutality Incidents