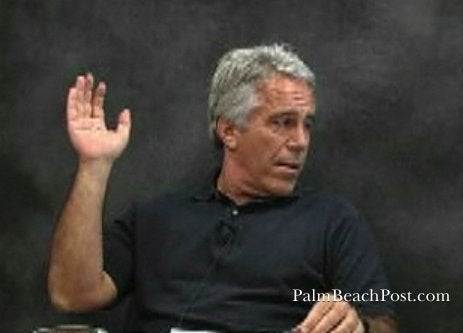 Jeffrey Epstein, the former hedge fund manager who pleaded guilty to soliciting an underage girl for prostitution, is now free of the year-long house arrest he's been serving in his Florida home.
At the Daily Beast, Conchitta Sarnoff has some startling new details of Epstein's alleged interactions with young women. Sarnoff spoke to Micheal Reiter, the former chief of police in Palm Beach, Florida, who gave her exclusive access to a previously sealed deposition, which shows a disturbing pattern of allegations:
"In March 2005, Reiter's department, acting on a complaint from the Florida parents of a 14-year-old girl, launched an investigation that would eventually uncover a pattern of predatory behavior stretching back years and spanning several continents, knowingly enabled by Epstein's associates and employees. Two or three times a day, whenever Epstein was in Palm Beach, a teenage girl would be brought to the mansion on El Brillo Way. ("The younger the better," he instructed Haley Robson, a local teenager who was paid to bring other girls to the house, and who declared, on a police tape, that she was "like a Heidi Fleiss," the infamous California madam.)"
The new details, which suggest Epstein had 40 victims, including some whom he had flown in from South America and Europe, call into question why he would be given an 18-month jail sentence. (One former Florida prosecutor told the Palm Beach Post that he had never seen a sentence like Epstein's before.)
Which brings us to this incredibly embarrassing deposition, which Epstein's legal team shut down immediately after the opposing counsel began with: "Is it true that you have what's been described as an egg-shaped penis?"