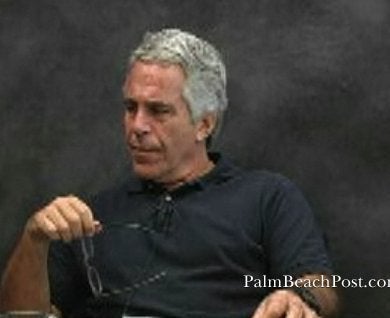 Disgraced billionaire money manager (and former Bill Clinton associate) Jeffrey Epstein is back in New York City after 13 months of jail time for soliciting a minor for prostitution -- and he appears far from repentant.
In an interview with the New York Post, Epstein was breezy about his conviction. "I'm not a sexual predator, I'm an 'offender,' he said. "It's the difference between a murderer and a person who steals a bagel."
Last month, a New York judge ruled Epstein a Level 3 sex offender -- the most dangerous kind.
Back in July, the Daily Beast shone a light into some of the less savory aspects of Epstein's lifestyle with a detailed report of the financier's "sex den," in Florida which, according to police reports, displayed how he "organized his life around this sexual compulsion in an open and methodical way that suggests he felt he was beyond the law."
The details included, but were not limited to, nude images of young girls scattered around the house, genital-shaped bathroom soap, and house staff who would routinely troll for fresh bodies to keep up with Epstein's schedule of two or three "massage" appointments each day.
These are far from the only excruciatingly personal details that have surfaced about Epstein. In a disposition from September 2009, he was forced to answer the following question from the opposing counsel: "Is it true that you have what's been described as an egg-shaped penis?"
Epstein doesn't come up in a ZIP code search of New York's sex-offender database. The Post reports:
That's because Epstein's Upper East Side home is considered "temporary." By state law, he is required to provide only his permanent address to the database, and Epstein listed his Florida home.
REAL LIFE. REAL NEWS. REAL VOICES.
Help us tell more of the stories that matter from voices that too often remain unheard.