The president of the Cleveland Patrolmen's Association on Monday refused to back down from criticizing a Cleveland Browns player as "pathetic" for wearing a shirt calling for justice for two unarmed black males who were killed by police officers in Ohio.
Cleveland Patrolmen's Association President Jeffrey Follmer on Sunday issued a statement criticizing Browns wide receiver Andrew Hawkins for wearing a shirt saying, "Justice For Tamir Rice and John Crawford," before the team's game. Tamir Rice, 12, was shot to death by Cleveland police last month while carrying a pellet gun. Crawford, 22, was killed by police officers in August while holding a toy rifle in a Walmart in Dayton, Ohio.
"It's pretty pathetic when athletes think they know the law," Follmer said on Sunday. "They should stick to what they know best on the field. The Cleveland Police protect and serve the Browns stadium and the Browns organization owes us an apology."
After Hawkins explained on Monday that he wore the shirt thinking of what could happen to his 2-year-old son, Follmer refused to back down.
"It's not a call for justice, they were justified," Follmer said during an interview on MSNBC Monday evening. "Cleveland police officers work with the Cleveland Browns hand-in-hand, and when he disrespects two of our police officers, he disrespects everybody else."
Follmer said video shows police officers were justified opening fire on Rice within two seconds after pulling up on him in a park. He said that the 12-year-old, who police thought was 20, "wasn't unarmed," even though he had a gun that could fire non-lethal pellets.
A grand jury will consider whether to indict the officer who killed Rice. In September, a grand jury decided not to indict the officers who killed Crawford.
Follmer expressed little sympathy for parents who worried that their unarmed children might be killed.
"How about this? Listen to police officers commands, listen to what we tell you, and just stop," Follmer said. "I think that eliminates a lot of problems. I have kids too, they know how to respect the law. They know what to do when a police officer comes up to them.
"I think the nation needs to realize that when we tell you to do something, do it, and if you're wrong you're wrong, and if you're right, then the courts will figure it out."

Before You Go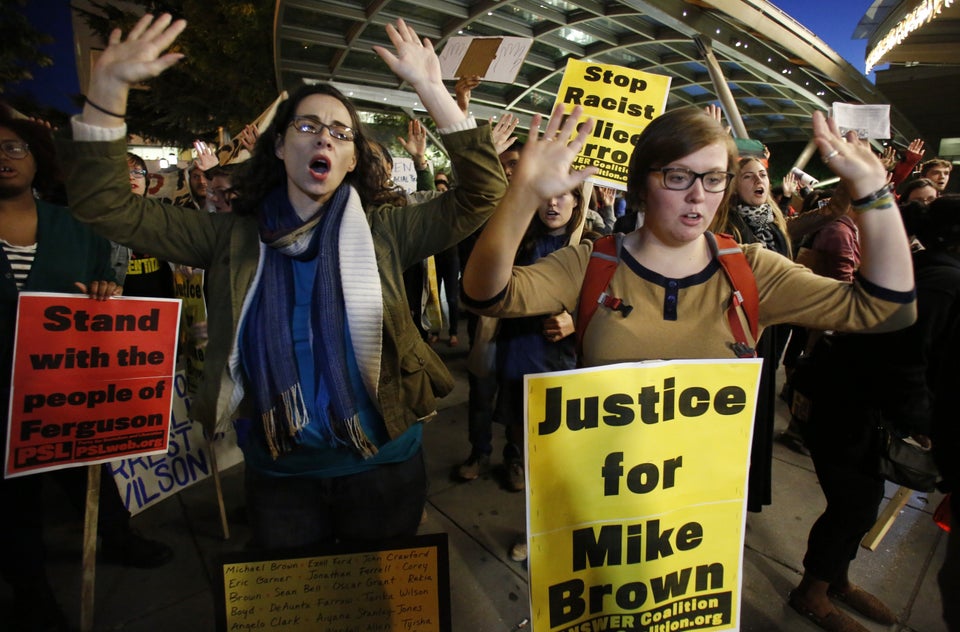 Ferguson
Popular in the Community