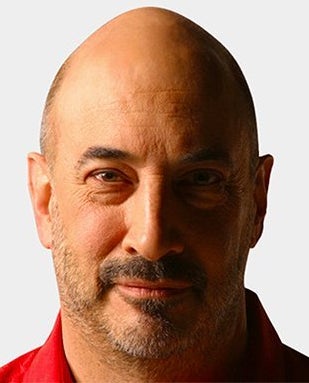 If you ever worked in sales, you've likely heard of Jeffrey Gitomer or come across one of his many color-coded books. An acclaimed public speaker, business trainer, and prolific writer, the self-proclaimed "King of Sales," has authored over 25 books about sales, customer loyalty, and personal development, including The New York Times best-sellers, The Sales Bible, The Little Red Book of Selling, The Little Black Book of Connections, and The Little Gold Book of YES! Attitude.
Gitomer also has an extensive library of audio, video, and written content available online and delivers over 100 keynote speeches and seminars a year. He has served major corporate customers, such as Coca-Cola, D.R. Horton, Caterpillar, BMW, BNC Mortgage, Time Warner Cable, The Sports Authority, and Carlsberg beer. I contacted Jeffrey Gitomer to ask him for tips, tricks, and secrets to having success in sales and business.
When did you realize you had a gift for selling? Did you always want to be a salesperson when you grew up?
I always had the gift of gab, but once I began studying positive attitude and selling techniques in the early 1970's, I realized this was my calling. I made it my passion -- and I had one goal -- be the best. Publishing has helped lead to enormous opportunities. Writing is what really changed everything and took me from a great salesperson to a well-known one. I've often said: Writing leads to wealth.
In The Little Green Book of Getting Your Way, you make a distinction between persuasion and manipulation. How do you become persuasive or good at "getting your way" without feeling like you're manipulating people?
If you're genuinely focused on helping the other person, then you're not being manipulative. Being helpful will also make you a more trusted and effective salesperson. Let's say that you go into a car dealership and a guy tries to sell you something without ever asking you what you want or what you're looking for. That guy would never make a sale, because the problem is as follows: You want to buy what you want, but they can only sell you what they have. However, if I figure out what you want, then I all I have to do is help you find it. Any concerns about manipulation then fade away. Once I figure out your motive for buying, it just becomes about providing you with enough value to make a purchase decision. Even if I can't sell you what I have, because I don't have what you want, I can lead the you to where you can get it and, in that way, I will be providing you value and establishing a long-term relationship, which may lead to a sale at a later date.
Do you think anybody can become good at sales or do some people just have a certain knack for it?
I think you have to possess a certain native intelligence. Having smart parents who were in some way involved in sales or business can help. However, if you have the gift of gab and a little bit of self confidence, you'll be able to make it in sales if you're willing to learn. You can learn the science of selling. You are not born a salesperson. That's a bunch of crap. You may be more naturally intelligent, outgoing, or gregarious than most people, but I know a lot of people who are not gregarious or outgoing who make a ton of money in sales.
What gets you pumped and ready to start the day? Do you have any morning rituals that help you get in the zone?
What do I do in the morning? I wake up and go to the bathroom. Maybe I'll take a walk afterward. But, I think what you're really asking me is if there's something about my morning routine that helps to make me a happy and productive person. The answer is no, because I'm happy even before I start my day. I wake up and I'm happy. I go to the bathroom, take a shower, eat breakfast and, I'm happy. It doesn't matter what your morning ritual is -- if you're pissed off, you're screwed. When I get up in the morning, I think to myself: "Alright, it's going to be a great day!" I choose to be happy. Happiness is a choice. You have to make a conscious decision to be happy. Now, do things happen throughout the course of my day that may challenge my positive attitude? Absolutely. Everyone faces obstacles and inconveniences. But, I don't let those outside circumstances influence my inner thought process.
Another caveat, which is really important to mention is that you have to love what you do. If you love what you do and you're happy, the rest takes care of itself. So many people are looking for some kind of formula for happiness and success, because they hate their jobs. Change your job! You have one life. Be happy! I've interviewed so many successful people and they all have the same philosophy -- Love it or leave it. I think that's the winning mantra.
What do you do to keep up with your craft?
I have about 10,000 books in my library, including 2,500 volumes on the history of sales. I study the history of my craft, because I want to understand what happened to bring us to this point and then I want to understand what is coming next. When I understand why I'm here, I can figure out where I'm going. I read all of these books, because it gives me a bird's eye view of everything going on in my field.
Do you ever take vacations? Does travel help you clear your mind and recharge the batteries?
Sure, tons of them. I get paid to go speak in places and if I have some extra days, I take them. Recently, I was in Amsterdam, Puerta Vallarta, and NYC. If I could go anywhere just for fun and not because I'm not being paid to go, I would probably go to Paris. Travel can sometimes help me recharge, but it really depends on the level of intensity of my work at the time. For example, I'm writing a book right now and it's very mentally challenging so even a short break and getting up or going out for a slice of pizza helps me unwind. Sometimes, you just need to take a break. It doesn't have to be going to a foreign place where the beaches are soft and the waves sound beautiful crashing on the shore. All you have to do is get away from where you are in this moment in time. A refreshing break could simply be getting a piece of candy that you love. It's just something to give you a different perspective and clear your mind.
What are some tips you would recommend to a salesperson who has hit a slump?
That's an interesting question. I've written a bunch about that and the best thing to do is to remember the sales that you have already made. Go back in your memory and think about your past successes. Reminding yourself that you've made sales before is an important first step, because it will help you restore confidence in yourself. Next, you have to change things up a little bit. You need to wake up in the morning and give yourself a pep talk. Get to the bottom of what's blocking you. Something is dragging you down for whatever reason and you need to figure out what it is. There could be many factors causing it, but take responsibility for them. Whatever you do, do not blame your slump on external reasons, such as lousy leads, cheap customers, the Internet is getting in the way, salespeople are becoming a commodity etc. I don't want to hear excuses.
In your book, The Little Red Book of Selling, you say that asking the right questions is a major part of sales. What kind of questions should salespeople ask to get the prospect to reveal their "why" for buying?
It comes down to three things: What do you want to do? What are you doing now? And, provide a solution. The questions you ask the prospect will lead you to engagement and the engagement will lead you to what's next. You then provide a solution based on what you learned from asking the questions. When I ask questions, I'm not interested in what keeps you up at night or if you're a qualified buyer for me. I'm going to zone in on who you are, what you do, and how you can profit or benefit from what I have to sell. If I can show you the profit or the benefit, you'll want to buy it and I won't even need to sell. People don't like to be sold, but they love to buy.
In that book, you also mention that providing value is an important part of winning people over. How can salespeople provide the most value to prospects and customers in today's day and age with social media and so much competing for our attention spans?
Our mothers taught us the secret to social selling way before the Internet existed when they told us: If you have something good and somebody else wants to play with you, share it. Sharing is the secret to social selling. I post articles and videos almost every day now on my LinkedIn where I have over 127,000 connections and Twitter where I have over 112,000 followers and people want to share them. These posts will often get thousands of views and hundreds of likes and shares. My content hits some people right in the heart and those people are more willing to open up their wallet to me. I understand that I have to put value out before I can get value back. I don't add value. I give value.This is my marketing mantra: I put myself in front of people who can say yes to me and then I deliver value to them first before I ever ask for anything. I provide a lot of value and incorporate a lot of branding into my sales, because I've seen firsthand that it works. Look, you don't have to share anything on social media, but you'll be an utter failure if you don't. Some people say: "I don't want to put my life out there." Dude, your life is already out there. There's nothing you can do about it.
Any new projects or books in the works?
I'm working on a few things. In addition to my public seminars, I'm converting all of my content to Gitomer Learning Academy.com. Subscribers can get a skill-based assessment and take a 30-hour certification course. You also get access to 250 hours of my stuff on video and more will be added as time goes on. Right now, I'm also writing a book with the Napoleon Hill Foundation called Truthful Living. It's a compilation of the first writings of Napoleon Hill, dating back to 1919. This was very early in his career, especially when you consider that Think and Grow Rich didn't even come out until 1937. These writings were the precursor to the success Napoleon Hill achieved later on. Truthful Living deals more with personal development than sales. I'm a personal development devotee first and a salesperson second. I'm not wondering every day how I can become a better salesperson. I strive to become a better person. When you're working on becoming a better person, it will automatically lead to you becoming a better parent, a better spouse, a better salesperson, a better employee etc. It all starts with you. Money doesn't hurt, but you can't wake up and say: 'I'm going to make a lot of money today.' You have to wake up in the morning and say: 'I'm going to be a better person today than I was yesterday,' and if you do that and work hard, somehow the money shows up.
REAL LIFE. REAL NEWS. REAL VOICES.
Help us tell more of the stories that matter from voices that too often remain unheard.
This post was published on the now-closed HuffPost Contributor platform. Contributors control their own work and posted freely to our site. If you need to flag this entry as abusive,
send us an email
.