Jeffrey Kessler just had to pee.
It was the fall of 1975, and the Columbia law student was interviewing for an internship at Weil, Gotshal & Manges, a prominent New York firm known for its prowess in antitrust litigation, the area of law he'd decided was his future.
As he walked into the men's room after his interview, he noticed a group of extremely tall men shuffle in behind him. One of them stepped up to the urinal next to him. It was Kareem Abdul-Jabbar, the 7-foot-tall Los Angeles Lakers superstar. Kessler was stunned, even a little confused.
Antitrust law and the world of professional sports had begun to overlap in the decade prior, when St. Louis Cardinals outfielder Curt Flood sued Major League Baseball to overturn the league's reserve clause, which bound players to their teams ― and restricted their salaries ― unless they were traded. But until the moment Abdul-Jabbar sidled up next to him at the urinal, Kessler hadn't realized that his firm was at the center of another major sports case: a lawsuit brought by Milwaukee Bucks guard Oscar Robertson, the head of the NBA's players union, that aimed to end the NBA's version of the reserve clause, which limited free agency rights and gave teams near-complete control over their players.
Kessler was a sports fan, and had long harbored an urge to work in public service. Growing up in the Sea Gate neighborhood in the outer reaches of Brooklyn, he was hardly a hippie, but he found it impossible to ignore the civil rights, feminist and anti-war movements erupting around him. An accomplished student, Kessler felt called to use his abilities to do some good in the world, and he saw the law ― and antitrust law, specifically ― as a way to do that. But at a time when the U.S. government had found a renewed zeal for using antitrust law to take on giant corporate monopolies, he'd never considered a future in sports law. Now he was surrounded by NBA players who'd come to Manhattan to take part in Robertson's case.
"I remember going home to my wife and saying, 'You're not going to believe who I saw in the men's room today,'" Kessler said.
Kessler never actually worked on that Robertson case. But soon after it settled, he joined the firm full-time, and over the next four decades, he would establish a reputation as one of the nation's pre-eminent sports lawyers ― a bulldog attorney willing to take up the cause of virtually any athlete who felt he (or she) had been wronged by the league above them. He began representing NBA players in the 1970s and NFL players in the '80s. He represented Freeman McNeil, the running back who sued the NFL in 1990, and won the 1992 decision that established free agency rights for professional football players. He's worked on behalf of all four major men's professional sports unions and the United States women's national soccer team. He has counted Michael Jordan, Patrick Ewing, Tom Brady and Bill Belichick among his clients.
Although there have been other major lawsuits against the NCAA in recent years, none have targeted the entire system of college athletics quite like this one. Kessler and his plaintiffs aren't seeking monetary damages. Instead, they want federal courts to rule that the existing model of major college sports ― specifically, men's basketball and football ― violates federal antitrust law. If they win, they could reshape the current collegiate sports structure, forcing schools and major conferences to finally pay athletes in their two biggest sports.
But the case, like many of his previous battles in sports, isn't just about money: To Kessler, it's fundamentally a fight for college athletes' rights.
"If we win," Kessler told HuffPost, "it could make a big difference."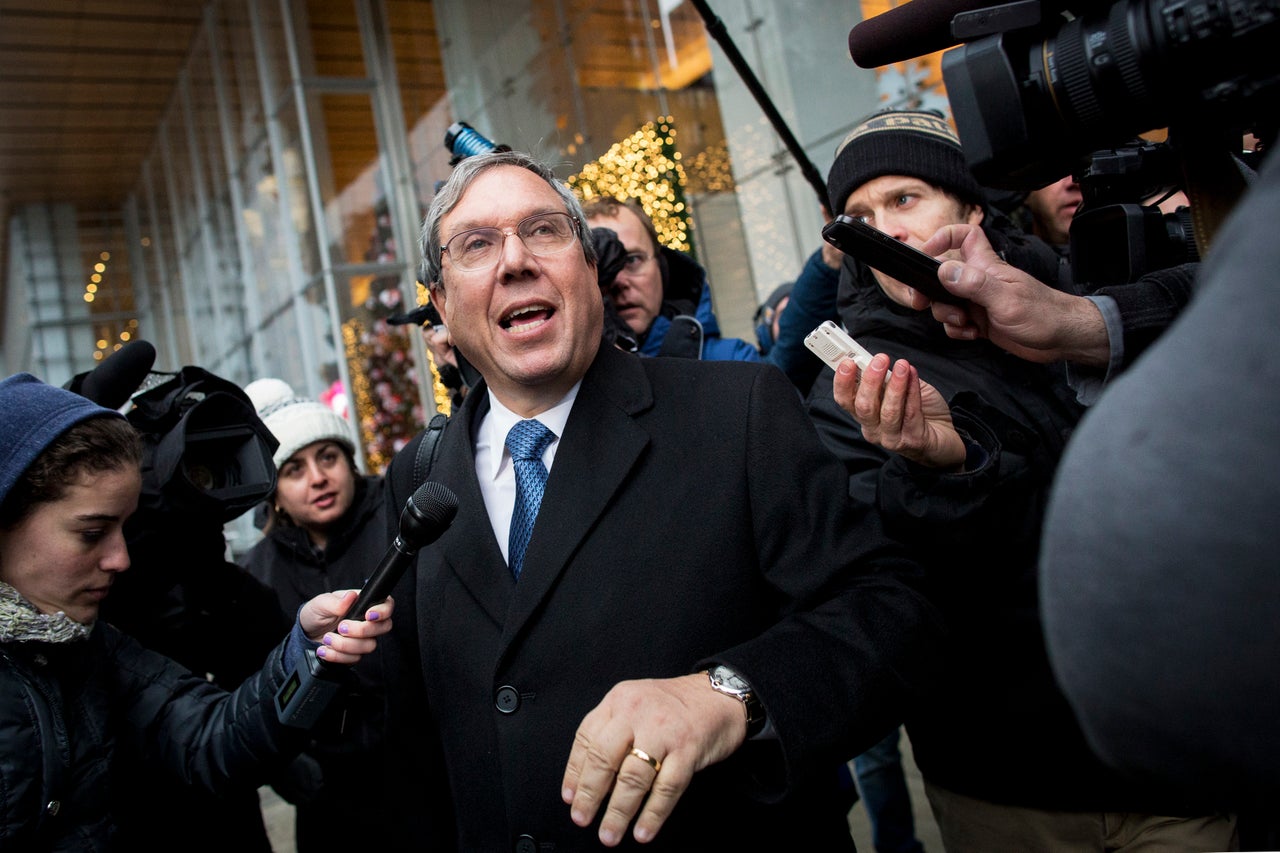 The nature of Kessler's suit is a threat to the NCAA, but the real danger it poses stems directly from his involvement in it. The structure of professional sports gives athletes considerably less power than team owners and league executives. Over the last 40 years, though, Kessler has become athletes' David to the leagues' Goliath. Driven by a relentless belief that his clients are being wronged, he has used antitrust law to win ever-expanding rights for the players he represents.
That instinct to do battle with the powerful was forged even before he stumbled into sports law. In 1976, Kessler and his fellow first-year law students at Columbia put on a musical. Kessler wrote a song to the tune of the Frank Sinatra number from the opening scene of "Guys and Dolls," said his classmate Allan Van Fleet. The modified lyrics, Van Fleet recalled, took direct aim at IBM, the computing giant that was then at the center of one of the country's largest-ever antitrust lawsuits.
"The course is antitrust,
Watching IBM go bust …" Kessler sang.
"For Jeff it was a must," said Van Fleet, who also went into antitrust law. "Some of us fell into it later."
Kessler was "kind of a young idiot savant in the antitrust world" when he joined Weil, Gotshal & Manges full-time in 1977, said Jim Quinn, who worked on the Robertson case for the firm. Together, Quinn and Kessler built out the firm's sports law and antitrust practice, taking up more NBA cases and a lawsuit filed by the North American Soccer League against the NFL. Eventually, they represented NFL and NHL players in labor disputes and court cases as well.
Then, in 1990, Kessler and Quinn picked up their biggest case yet: a lawsuit filed by New York Jets running back Freeman McNeil, who alleged that the league's restrictive free agency system artificially held down player salaries and violated federal antitrust laws.
The NFL's case rested on the testimony of University of Iowa economics professor George Daly, who told the jury that his studies showed that free agency would "spell economic ruin for the NFL," according to a Sports Illustrated account of the trial. But on Sept. 7, 1992, in a courtroom in Minneapolis, Kessler launched into a devastating examination of Daly's claims that destroyed the NFL's case.
Kessler repeatedly forced Daly to admit that he had not studied several aspects of the NFL's economic system, including how much money owners diverted out of revenues and into their own salaries, or how free agency might impact NFL revenues and salaries. Kessler pointed to Daly's projections that free agency would have harmful effects on Major League Baseball, even though it hadn't then (it still hasn't now). And he forced Daly to admit that he hadn't even reviewed football's financial statements or summaries.
"You are not an expert on statistics or on football, are you?″ Kessler asked near the end of his time with the witness, according to UPI reports from the time.
"No, I am not an expert on football," Daly said.
"Then why do you say changing the [free agency] system in football would hurt the competitive balance of the game?" Kessler asked.
"I would defer to the football people on why they think that is important," Daly said.
It was a devastating encounter for the NFL. Four days later, the jury ruled that the league had violated antitrust laws, a decision that led to the creation of its modern free agency system.
"He's very difficult to outdo," Quinn said of Kessler. "He's quick on his feet, he comes up with very persuasive and sometimes novel theories and arguments, and they have a tendency to stick."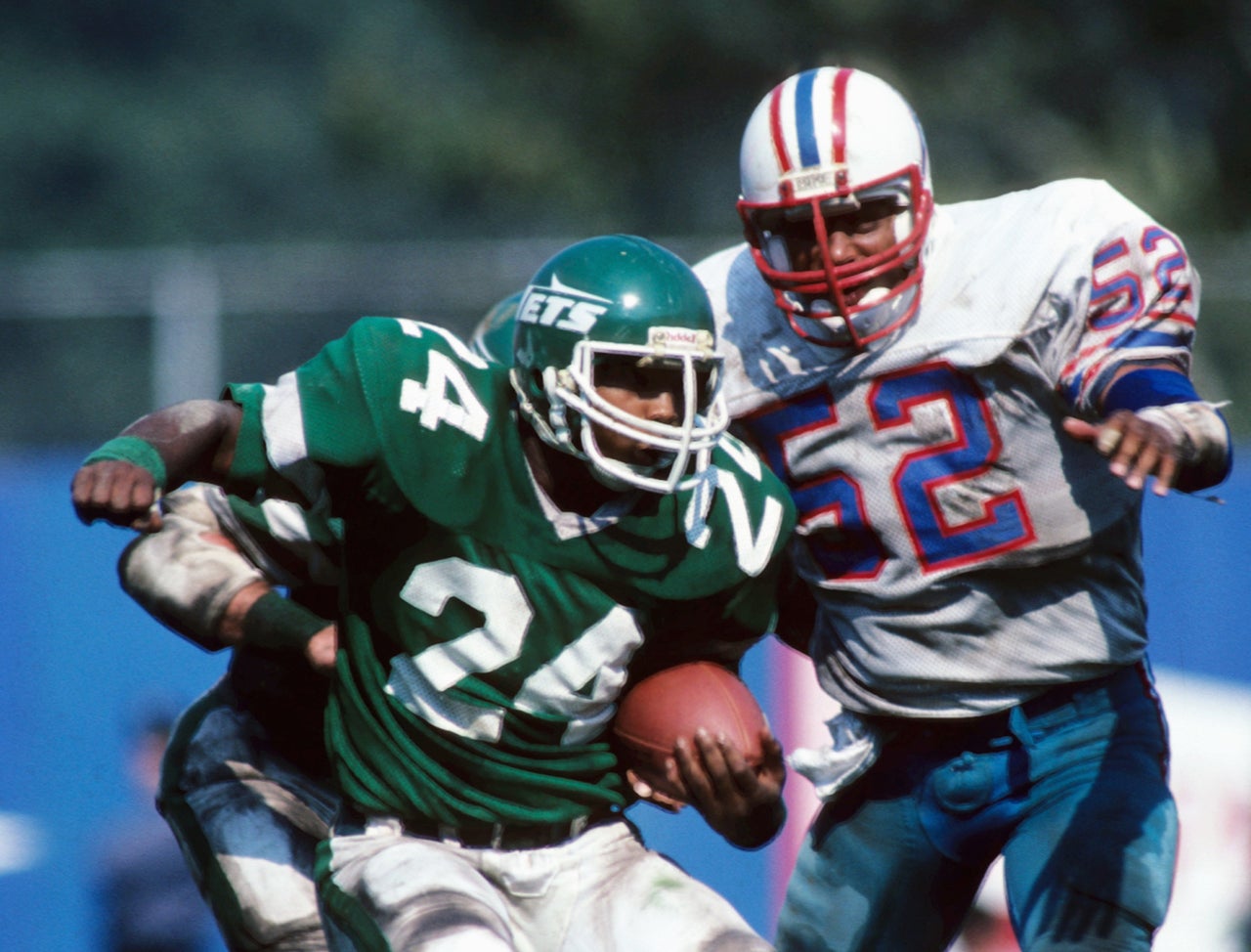 One reason Kessler has emerged as perhaps the most successful labor-side lawyer in sports is his belief in the righteousness of the cause athletes are fighting, said DeMaurice Smith, the executive director of the NFL Players Association, for which Kessler serves as outside counsel.
"You can find a lot of lawyers who certainly possess the expertise to fight the cause," Smith said. "But you either have the passion for the morality of the cause, or you don't."
In 2008, Kessler helped Oscar Pistorius, the South African sprinter born without the bottom halves of his legs, win the right to compete against able-bodied athletes at the Olympics, a case he considers "a big win for disability rights." Kessler is also currently representing members of the U.S. women's national soccer team, who shortly after winning the 2015 World Cup filed a lawsuit against their governing body in an effort to win equal pay to their male counterparts. That case, Kessler says, "has a lot of meaning for the equal pay movement generally, way beyond sports, and even internationally." (Indeed: U.S. senators and other equal pay advocates have continually highlighted the case as an example for the broader push for equal pay legislation.)
Representing players in fights over money and, as he terms it, greater economic rights in their sports, is another front in that battle ― "my way of fulfilling my initial goals to do cases that I think are protecting a group of people who are often mistreated," he says.
The suit against the NCAA ― like those against the NFL and NBA before it ― is not a discrimination case. But it's impossible to ignore its racial implications. A majority of the athletes in Division I men's college basketball and football, Kessler notes, are African American, while the people who reap the financial rewards of the current system ― college administrators, athletic directors, television executives and coaches ― are primarily white men.
"A lot of the athletes in both of those sports are African American," he says. "That is the reality. And a lot of these players, both white and black, come from fairly impoverished backgrounds. So the fact that they're exploited this way ... is a social justice issue."
At times, the passion that feeds Kessler's often-acerbic tongue has earned the ire of his opponents at the bargaining table, and even those in the sports media. In 2011, during a bitter labor dispute between the NBA and its players union, Kessler and NBA Commissioner David Stern's relationship boiled over after Kessler accused NBA owners of treating their players "like plantation workers." Stern, who through an NBA spokesperson declined requests to comment for this article, told The Washington Post then that Kessler was "the single most divisive force" in the negotiating process, and that his conduct was "routinely despicable."
"You can find a lot of lawyers who certainly possess the expertise to fight the cause. But you either have the passion for the morality of the cause, or you don't."
Anonymous sources from the players union even distanced themselves from the remarks, NBA legend Magic Johnson called them "ridiculous," and the sports media went to town, publishing stories about how Kessler's absence from negotiations improved the prospects of the two sides reaching a new labor deal. (Kessler, it should be noted, wasn't alone: HBO commentator Bryant Gumbel also compared Stern to a plantation master during the 2011 NBA lockout.)
Kessler began exploring ways to take on the NCAA late in 2013, when his firm, Winston & Strawn, created a division solely focused on legal issues within college sports. "There are good (legal) arguments that Division I football is basically a business, and that students are exploited as workers," he told me in an interview that year. "And therefore schools should be free to compensate athletes in any manner that they want to, without NCAA restrictions."
At a press conference ahead of Super Bowl XLVIII in February 2014, Kessler met Ramogi Huma, a former linebacker at UCLA who by then had become one of the country's biggest advocates for expanding the rights of college athletes. Huma was helping football players at Northwestern University in their attempt to form the first players union for college athletes, but he was also dreaming bigger. He wanted to strike at the heart of the NCAA's amateurism model, to destroy the pillar of the system the NCAA has used to defend itself in court.
After chatting at the press conference, the pair agreed to meet for lunch near Kessler's office later in the week. Huma was immediately sold. "I've talked to a lot of lawyers who wanted to bring cases," Huma says of Kessler now, "and none of them talked like that."
Together, Huma and Kessler worked to find a college athlete who could serve as a plaintiff on the suit. Huma had one in mind. He called Martin Jenkins, a defensive back at Clemson University. Jenkins had sensed something wrong with the collegiate model when, not long after he arrived at Clemson, the Tigers' compliance staff rattled off the long list of rules about what athletes are and aren't allowed to do if they want to maintain their eligibility to play. "Red flags started going off in my mind," Jenkins told HuffPost. "This wasn't fair to the players, it wasn't fair to the people on the field who were doing the work."
Huma asked Jenkins if he'd meet with Kessler, and Jenkins agreed.
"He seemed more excited and energized than I was, and I was really excited to be involved in it," Jenkins said.
In March 2014, a month after Kessler and Huma's meeting in New York, Kessler sued the NCAA.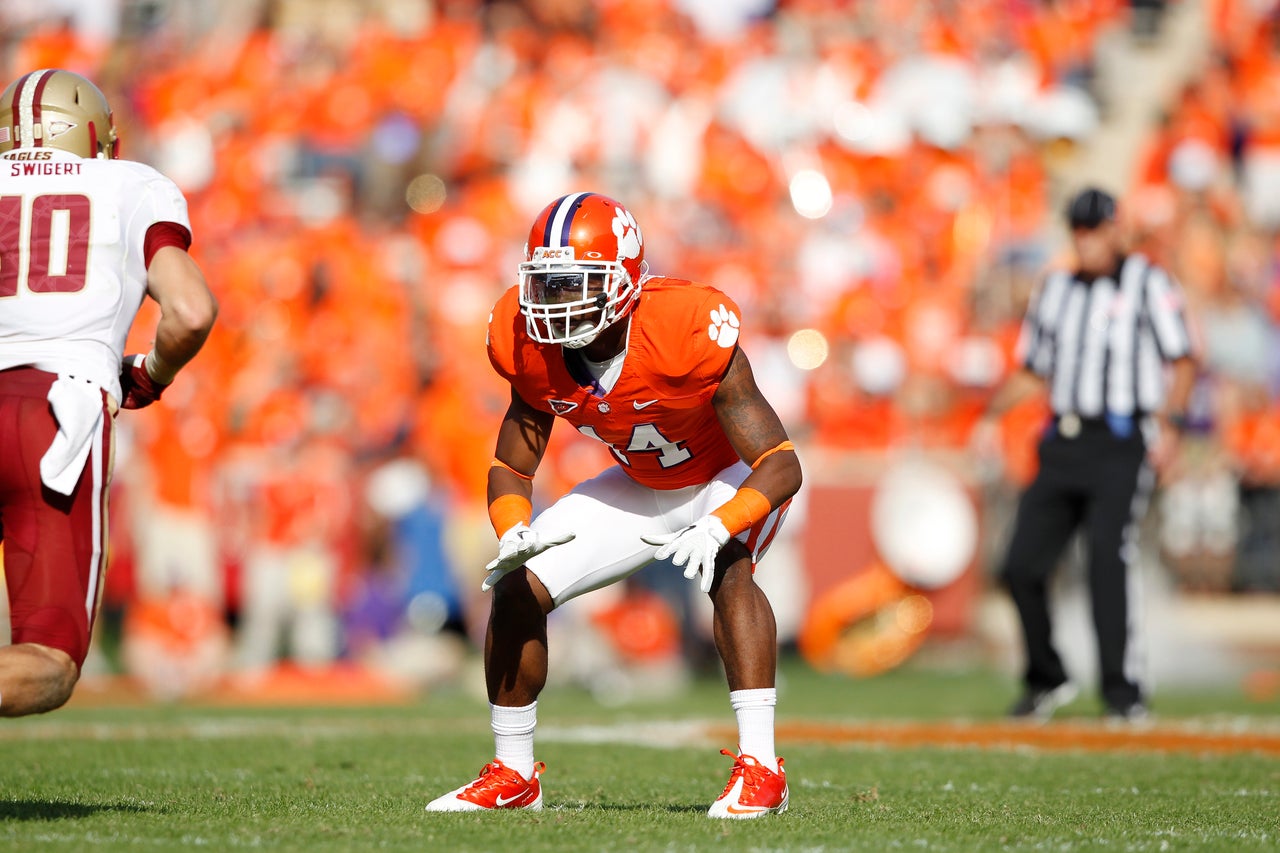 It has now been more than three years since Kessler sued the NCAA on Jenkins' behalf. In the interim, the case has picked up two other named plaintiffs ― former Middle Tennessee State football player Anfornee Stewart and ex-Wisconsin basketball player Nigel Hayes, who became an outspoken advocate for the rights of college athletes during a career that included two appearances in the Final Four.
The big business of college sports, meanwhile, has only continued to explode. Today, the men's NCAA Tournament alone provides the organization with nearly $900 million annually in television revenue, while individual conferences have television contracts worth billions of dollars over their lifespans, and schools pay coaches and athletic directors multimillion-dollar salaries. Collectively, the men's basketball programs that make up Division I and the football programs in the Football Bowl Subdivision generate more than $7 billion in annual revenues. Big-time college sports look more like their professional counterparts than they ever have, with one major exception: The NCAA has restrictive rules in place that prevent schools from compensating athletes beyond the full cost of attending.
"The economics here are that basketball and football have become gigantic businesses," Kessler said. "The total revenue for basketball and football in Division I is greater than the total revenue of the NBA. It's greater than the total revenue of the NHL. … It's the third biggest sport by revenue in this country. The idea that these are not businesses, it makes no sense. And you should allow those who are producing this revenue to be treated in a fairer way."
But even though Kessler believes college athletes should be better-compensated, he and his clients aren't seeking financial damages. The point of the case isn't to remedy past wrongs, but to completely alter the relationship between players and the system and prevent those wrongs from continuing. That's what makes the Kessler case different from other antitrust cases filed against the NCAA, including that of former UCLA basketball star Ed O'Bannon, who won a partial victory for college athletes that allowed them to receive cost-of-attendance stipends beyond the value of a scholarship.
During the O'Bannon suit, NCAA president Mark Emmert suggested that even the largest athletic programs would "move toward a Division III model" of college athletics if they had to pay their athletes (D-III schools don't offer athletic scholarships). Conference and university administrators have suggested that they can't afford to pay athletes, or that doing so would violate the spirit of amateurism in college sports.
Kessler has read the headlines and heard these arguments. He knows some believe that his case could "suck the magic out of college sports" and turn them into glorified minor leagues that fans simply wouldn't watch. But even if he wins, he argues, the outcome won't be nearly as dire or drastic as the skeptics predict.
Kessler's primary argument is not against the NCAA itself, but its amateurism rules specifically. What violates antitrust law, he argues, is that the schools and major conferences band together under those rules to artificially cap the compensation an athlete can receive for his services to a school. In Kessler's world, conferences could set their own rules regarding compensation, then compete against each other: The Big Ten might stick to the current rules, for instance, while the Southeastern Conference might elect to pay athletes above and beyond the value of a scholarship. Another might follow the Ivy League model and refuse to grant athletic scholarships at all. The result would be something of a free market for men's basketball and football players.
Alternatively, the NCAA, its schools and their conferences could follow in the path of major pro leagues, and negotiate a new system with athletes or a body that represents them.
"They'll argue what they've always argued: that amateurism is this holy grail, that if you pay one penny more than the full cost of attendance the world will come to an end."
"I know what they're going to argue in court," Kessler said, sitting up in his chair and clapping his hands together, his voice nearly cracking from excitement ― and frustration. "They'll argue what they've always argued: that amateurism is this holy grail. The new version of it is that if you pay one penny more than the full cost of attendance ... the world will come to an end."
There are obvious parallels to his previous cases, where the NBA, Major League Baseball and the NFL all contended that more rights, and more money, for players would spell doom for their products. Free agency, of course, has had none of the dramatic and devastating effects the owners once predicted: Salaries have risen tremendously, sure, but so have revenues. Leagues, owners and players are all vastly richer today than they once were.
"It's utter and complete nonsense," Kessler said. "Allowing baseball, football, basketball and hockey players greater economic freedom and compensation did not destroy the NFL or NBA. It did not destroy the NHL or Major League Baseball. It made those sports fairer and better. It did not decrease popularity or interest in the Olympics."
"It'll be interesting to see how it plays out," Quinn, Kessler's former partner, said. "I think the NCAA has some problems on its hands."
Last fall, U.S. District Judge Claudia Wilken ― who also oversaw the O'Bannon suit, and ruled that the NCAA was in partial violation of antitrust law ― rejected the NCAA's motion to dismiss the Jenkins case. The two sides have conducted expert depositions and discovery over the last six months, a process that will conclude this month. They'll return to court for hearings in August, and the case likely will head to trial sometime in 2018. It seems almost impossible that the two sides will reach a settlement before then, given the NCAA's steadfast refusal to bend unless forced.
It is likely to take years for the case to reach a final resolution. Kessler is prepared to fight it all the way to the Supreme Court if he has to. But Kessler is confident, and his excitement that a potential trial is drawing nearer is obvious as soon as he begins talking about it. Among those on his side, there's a sense of optimism that Kessler is leading the fight.
"There's no question that this is the best possible case that could be brought," Huma said. "And a big part of that is because Jeff Kessler is heading it up."
CORRECTION: A previous version of this article misstated the year that Kessler encountered Abdul-Jabbar in the men's room; it was 1975, not 1976.