CNN severed ties with political commentator Jeffrey Lord on Thursday after he tweeted "Sieg Heil!" His use of that Nazi salute was "indefensible," the network said, but a look back at Lord's history of vitriolic remarks raises an important question for the network: What took you so long?
Let's take a look back at some of the things CNN apparently didn't find indefensible:
He claimed there are "no people of color in this country"
This past December, Lord argued that racism was no longer an issue in the U.S. and made some bizarre comments on the subject during an appearance on "Erin Burnett OutFront."
He also called identity politics "racist" and told a Democrat co-panelist that the "party has yet to apologize for slavery."
He blamed Black Lives Matter for the rise of white supremacy
"The left, whether it's Black Lives Matter or La Raza, I mean you can go back and back and back. Groups that identify themselves by race provoked this group to identify by race. This is America," he said on CNN in November.
Lord simplified movements like Black Lives Matter, which stemmed from outrage over law enforcement disproportionately killing people of color, as dangerous identity politics.
"Everybody gave a pass to other groups talking about their racial identity, and this was the be-all and end-all," he said. "And now suddenly up pop a group of white people. This is exactly what happens. The left sort of provoked this. This is a really disgusting thing."
He called Trump "the Martin Luther King of health care"
For months, Trump has tried unsuccessfully to get Congress to dismantle the Affordable Care Act, stripping health care coverage from tens of millions of Americans.
Fellow CNN commentator Symone Sanders perfectly summed up what made this ill-suited comparison so offensive.
"Jeffrey, you do understand that Dr. King was marching for civil rights because people that look like me were being beaten, dogs were being sicced on them, basic human rights were being withheld from these people merely because the color of their skin?" she fired back at Lord. "So let's not equate Dr. Martin Luther King Jr., humanitarian and Nobel Peace Prize winner, to the vagina-grabbing President Donald Trump."
He called Judge Curiel racist
Trump's attacks on Gonzalo Curiel, the Mexican-American Indiana-born federal judge overseeing a lawsuit brought against the for-profit Trump University, were widely condemned as racist.
But the way Lord saw it, Curiel was the real racist because he belongs to a group of Latino attorneys ― "that is all about discriminating against non-Latino lawyers," he claimed on CNN in June 2016.
When Trump claimed that Curiel wouldn't be fair in the case because of Trump's plans to build a wall along the U.S.-Mexico border, Lord claimed Trump was calling out racism.
"What [Trump] is saying here is that the judiciary has been politicized and racialized," he contended.
He partly blamed Ariana Grande for the terror attack at her concert
But Lord really raised eyebrows when he laid part of the blame on Ariana Grande, who was performing at the venue when terrorists attack it, killing 22 people.
"What if [Trump] had tweeted against Ariana Grande for not providing enough security at her venue? Would that be fair too?" Cooper asked Lord.
"Sure," Lord responded. "What you're trying to illustrate is there is a serious problem here and we have collectively in this world not taken this serious enough and people are getting killed."
CORRECTION: An earlier version of this story said the Manchester attack occurred in June. It happened in May.
Related
Before You Go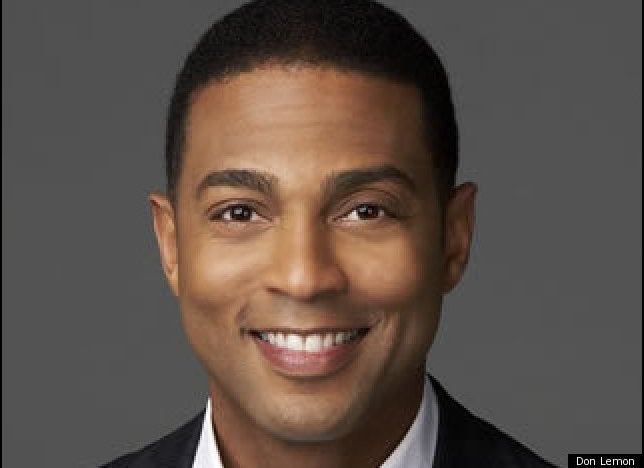 Faces Of CNN
Popular in the Community