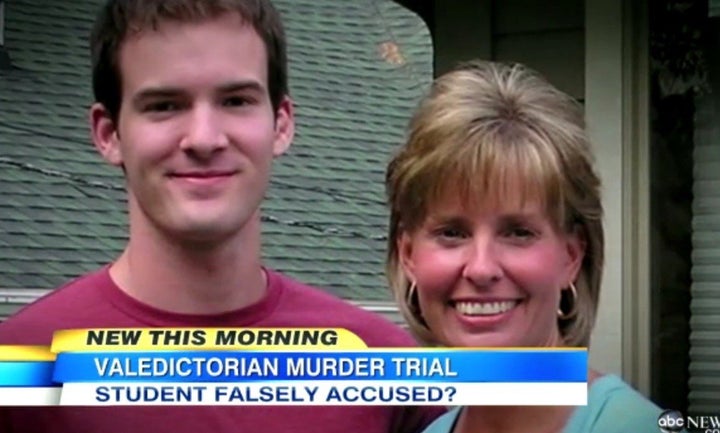 The much-anticipated murder trial of a former high school valedictorian accused of killing his mentally ill and abusive mother was set to begin in rural Michigan today.
The suspect is 22-year-old Jeffrey Pyne -- the top student in his class at a private Christian academy, a star athlete and a young man who helped elderly neighbors, according to the Detroit Free Press.
The 51-year-old mother of two was found in the garage at the family's Highland Township home in May by her then-11-yea-old daughter. She had been stabbed 16 times in the neck, CBS News reproted. Five months later her son was indicted on first-degree murder charges by a grand jury.
Jeffrey was a biology student at the University of Michigan then and claims he was at work at the time his stay-at-home mother was slain.
His father and Ruth's husband Bernard told ABC News that he believes his son is innocent. That view is apparently widely held in their small town. Hundreds of supporters attended an event at a bowling alley in July to raise money for his defense, Patch reported.
But the trickle of information that has emerged reveals that Jeffrey was the target of his mother's rage when she stopped taking medication. Ruth has a 14-year documented history of mental illness with violent outbursts, according to court records. She spent two weeks in jail in 2010 on allegations that she beat and strangled her son, the Daily Mail said.
Prosecutors referred to wounds on Jeffrey's hands in the hours after the murder, according to court documents.

Related
Popular in the Community