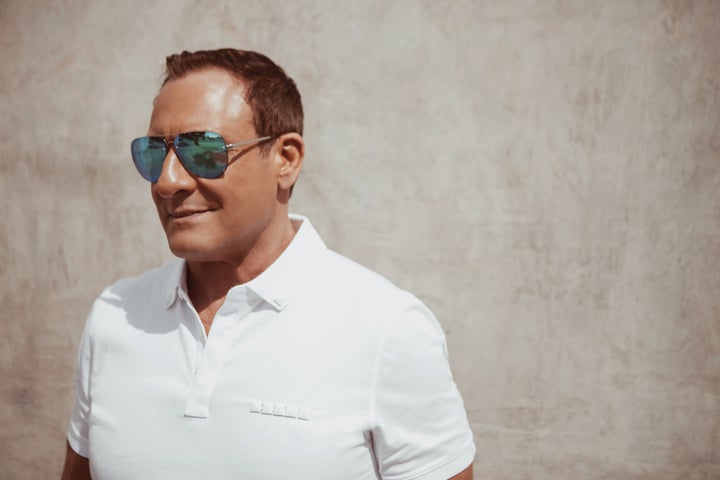 1. Congrats on the success of last year's White Party. Tell us what made last year's party so memorable and how it inspired this year?
Thank you so much! What made last year's party so special was the out of this world performance by Offer Nissim. He's a consummate performer, and a top notch DJ. He really gives you a show! Also, I can't forget our stunning Queen of White Party, Erika Jayne, who reigned with such grace, and also set the tone for the high energy party at the Circus T Dance on Sunday. Both performers surpassed my expectations, and really made my party cohesive, surprising, and memorable! It's interesting you used the choice of word as memorable, as that is the direction I have taken White Party in this year. I want guests to come and experience a party unlike any other, and to take memories home with them that will last a lifetime. I have also designed many of our parties to ignite that feeling of nostalgia in our guests, from the choosing of Belinda Carlisle as our headlining T Dance performer, as well as having moments throughout the weekend the celebrate the future of White Party, as well as giving our newcomers a taste of our past!
2. Are there any major changes to White Party this year? I hear you are bringing back the main pool party, but in a really big way. Give us the scoop!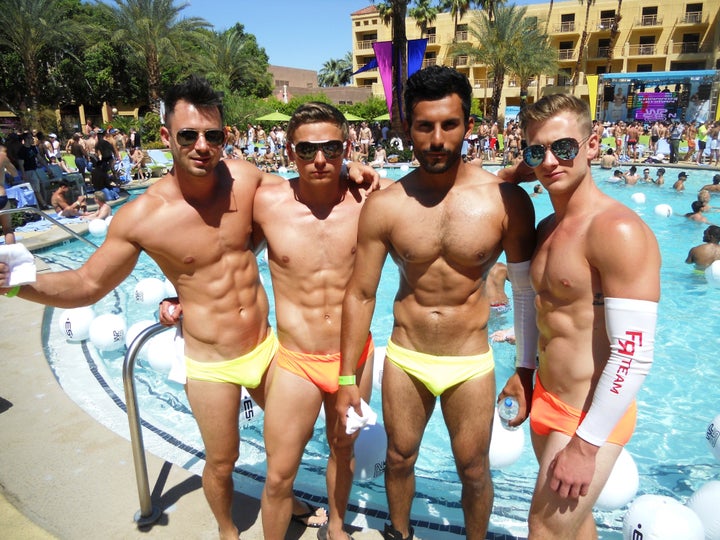 One of the main changes is bringing all of our pool parties back to the hotel this year. I have redesigned the staging to make it more cohesive, and rebranded the area as a "day club" (think cabanas, day beds, and revelry). I have also brought our DJs, dancers, and performers closer to the party really making it all encompassing sensory overload coming at you at all sides!. We even have a sexy fashion show, as well as a couple of big surprises along the way.
3. What advice would you give to people who are looking for a place to stay in Palm Springs for White Party?
Palm Springs is a mecca of beauty, relaxation, and heat, heat, heat! The host hotel, is in the middle of the action, and ALL parties are within walking distance. We also offer the Friday pool party free to hotel guests, and a discounted rate on our Sunday pool party! All in all, it's the place to be!
4. Tell us what makes White Party different that all the other circuit events across the Globe?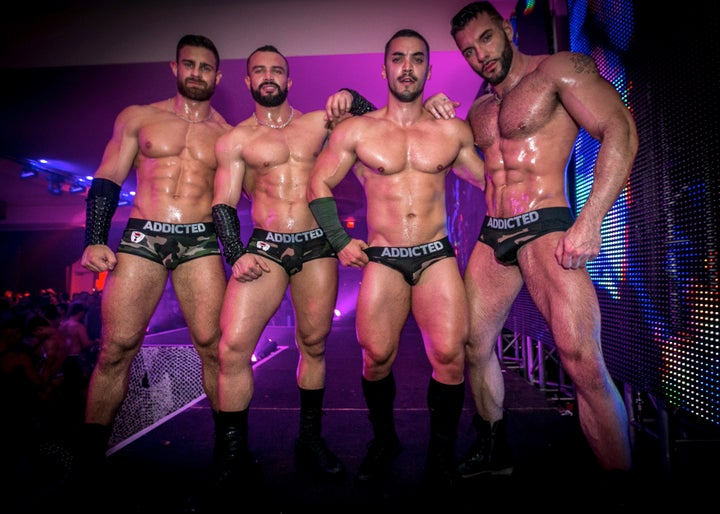 I think the circuit world has evolved into such a phenomenon, that there is literally something for everyone. There are some amazing groups out there doing some amazing things, and I am thrilled in the direction and passion that goes into every production! What I think what sets White Party apart from some of the other groups is that I have always held on to my initial mission: one that is to not only throw a great party, but to also make it all inclusive. I want our guests to feel free to be themselves, and for them to explore a side of themselves that they may never have had the opportunity to do before. We live in a climate that is ever changing, but I know that many of our guests come from places where being gay is still not accepted. I want them to understand that I accept them, we accept them, and the City of Palm Springs accepts them with open arms and it is ok to be yourself and let loose. Friendships and bonds are formed that last a lifetime, memories are made, and stars are born, and I pride myself on surprising guests year after year with new and innovative ways of doing this.
5. What deejays are you the most excited for this year and why? What songs are your favorite this year and which ones can the crowds expect to hear?
The main DJs at White party are so diverse in styles, that everyone can relate, and I enjoy that. So often a party has one style or theme, this particular year, we have 3 very distinct DJS at our Main Event, with 3 very distinct styles (Aron, Suri, and Dan Slater). I also have a few DJs making their White Party debuts, so I am also very excited about what they are bringing to the party this year! My favorite song is a surprise, but I promise you will hear it at least once this year (and in a very over the top way!) A lot of artists are doing a lot of unique things, and so it is hard for me to pick one certain song or style. This is the year that I have really been listening and enjoying a lot of known stars stepping out of their comfort zones. And to much success!
6. How did you choose Kyle Richards to be the queen of White Party? Will there be a place for fans to meet her?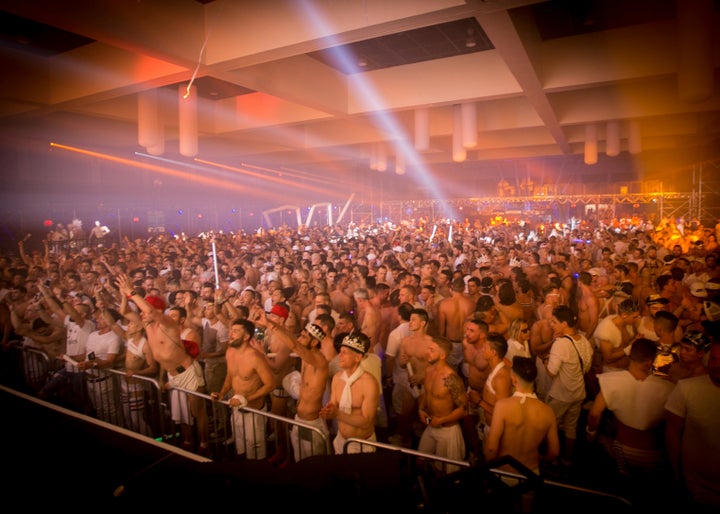 Kyle Richards embodies everything that the White Party stands for. Creativity, acceptance, beauty, glamour, and poise. She embraces people from all walks of life, is open, friendly, and courteous, and is the epitome of grace. As Queen of the White Party, Kyle will be walking the White Carpet, as well as reigning over the White Party Main Event, and the T Dance on Sunday. We also are thrilled that her husband's company, The Agency, will be a big part of the Circus T Dance this year!
7. You always seem to surprise us with performances. Any hints on who we can expect?
Well, half the fun is seeing my guests faces light up with a "no way!" look when my surprise performers hit the stage. I promise you that this year will not be an exception to that. :)
8. Do you think it's better for people to buy the weekend passes to experience the event as a whole, or is going to just one party enough?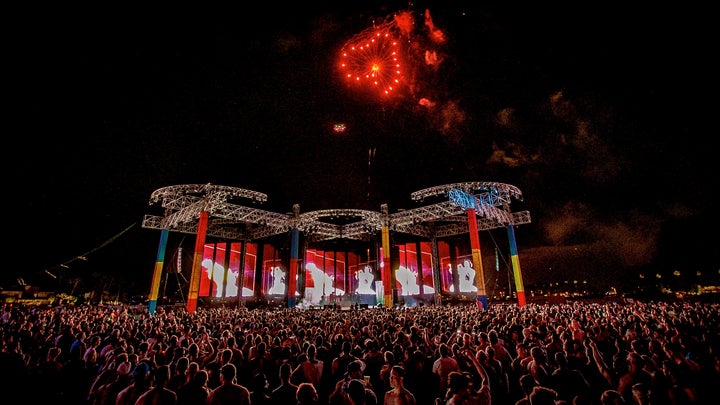 White Party veterans will tell you that you the VIP package is a better savings, and gives you access to ALL of the parties, with priority entrances, a "bird's eye view" of the parties, and a VIP swag bag. My motto in life is that if you are going to do anything in life, do it all!
9. How many fireworks go into that insane display?
Tens of thousands. I look up in the sky when they are going off, and I am just in awe, and the fact that it is perfectly choreographed to music, really makes it a spectacle to behold… MGM Studios used to promote "we have more stars than there are in the heavens", I sometimes feel that way about the fireworks!
10. What are three things everyone should pack for White Party?
Something white, something sexy, and something that makes you feel confident (that can be one thing right?), also a tube of chapstick, and an open mind… you never know what to expect, who you are going to meet, and where the weekend will take you! I promise you though…. it will be an AMAZING time!
Check out the video below and for more info about the 2017 White Party, head here.
Popular in the Community