Following a lengthy fight, the widow of a Washington, D.C., police officer who died by suicide after being assaulted during the 2021 Capitol insurrection has been found eligible to receive federal benefits after his death was ruled a line-of-duty death.
Erin Smith, whose husband Jeffrey Smith died days after suffering a concussion and traumatic brain injury in the attack, was informed Thursday of the long-awaited decision by the Department of Justice's Public Safety Officers' Benefit Office, her attorney said Friday.
The decision came exactly a year after President Joe Biden signed the Public Safety Officer Support Act, which extends line-of-duty benefits to officers who are believed to have contributed to or caused their own injury or suicide after experiencing a traumatic event. Smith applied for the benefits program shortly after the new law went into effect.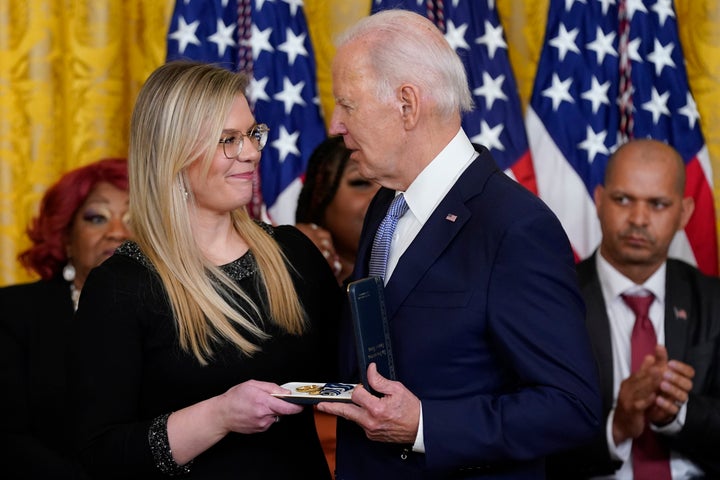 Smith had petitioned for expanding the benefits and successfully convinced the D.C. Police and Firefighters' Retirement and Relief Board early last year that her husband's death was in fact a line-of-duty death.
Jeffrey Smith was struck multiple times with a police baton and a metal pole by rioters while clearing a barricaded area inside the U.S. Capitol. The Metropolitan Police Department officer was ordered back to work nine days later and fatally shot himself while driving to work, the family's attorney said.
"I could have given up. But I did not want any future widow, or widower, to ever go through what I went through in the aftermath of Jeffrey's death," Erin Smith said in a statement released by her attorney. "I am pleased that on the one-year anniversary of the law's passage, Jeffrey's death has finally been ruled to be line of duty under federal law."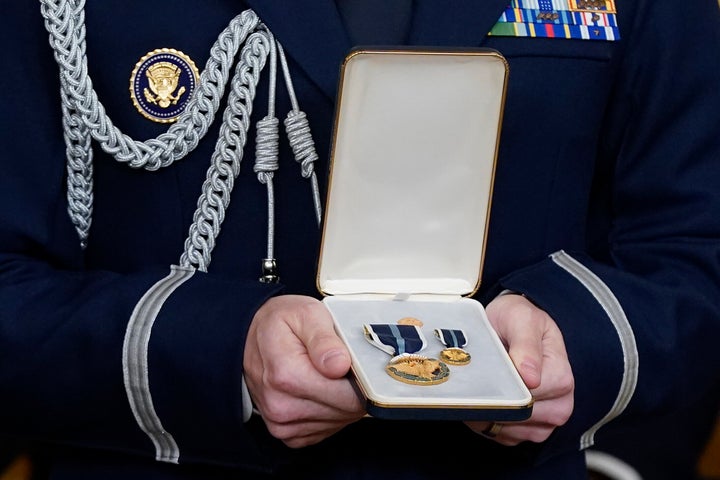 Her attorney, David Weber, said the last step sought is for Smith to be buried at Arlington National Cemetery with the official honor guard that he deserves.
"Today, we know he died a hero, in the line of duty. But at the time, Mrs. Smith watched as other officers lay in state, while she mourned very much alone, with no support or acknowledgment from the nation or city," said Weber, who demanded that Smith's name be also added to the National Law Enforcement Officers Memorial in Washington.
"It is time to remove the stigma suffered by Mrs. Smith and all the future widows and widowers who have lost their loved ones to their law enforcement duties. There can no longer be any serious debate that Police Officer Jeffrey Smith died in the line of duty," he said.
Support HuffPost
The Stakes Have Never Been Higher
Popular in the Community