After the Amazon series Transparent launched in February 2014, Jeffrey Tambor says he could hear the murmurs.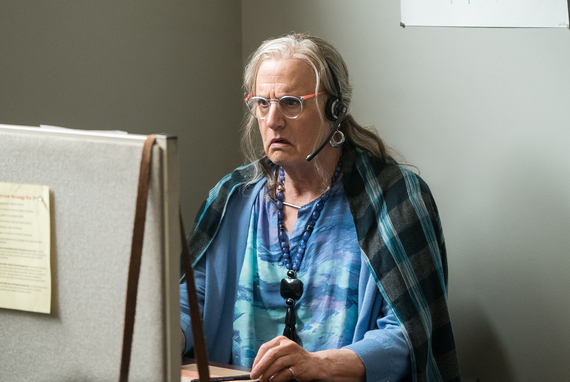 Tambor, who has since won a Golden Globe and an Emmy for his portrayal of transgender Maura Pfefferman, told television writers Sunday that "when we first started off, there was that stray comment that 'Hmm, that's not particularly correct, what we are doing.'
"But that's happening less and less and less. Because not only our show, but the times, they are a-changing, and thank God. The knowledge and the zeitgeist is happening."
With the third season of Transparent set to drop on Amazon Sept. 23, and a fourth season already ordered, Tambor and his colleagues said they're delighted not only with the success of the show, but with the way it has joined in the surprisingly rapid march toward LGBTQ rights.
Transparent "is a representation of our community that is very, very rare and truly blessed in some kind of divine intervention," said Alexandra Billings, who plays Davina. "This isn't about an actor who puts on a wig. This is about somebody who holds our community with great care and respect. What Jeffrey does is affecting a part of society in such a way that it's changing the political climate when we talk about gender. That's not just a television show. It's a movement of sorts, and it's adding to the revolution."
Tambor says the show has changed his own thinking on gender issues large and small.
"It made me more aware of women being judged by their looks first," he said. "I was watching a politician the other day and I was watching what she was wearing, and I was saying something about that. And I went, 'Oh, I'm right in the bag. I'm doing exactly what you don't do.' And so I'm very much aware of that."
There's a responsibility to being on this show and playing this character, Tambor said. "I always have some trepidation about doing it right. . . . But I have more confidence this year because I was in Germany and I was in London making films, and people are coming up and talking about Transparent. So you think, 'Oh, this is going in.' "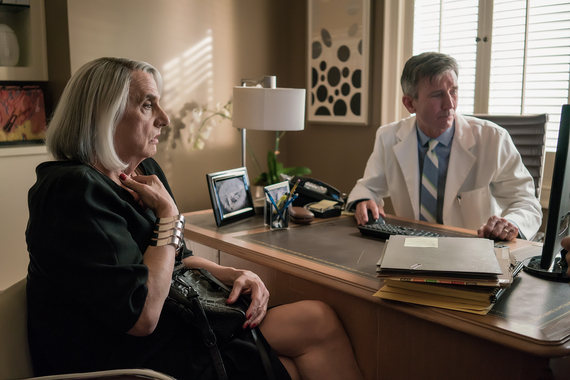 He also suggested that as the show has run more episodes, its message has become clearer.
"At first, some people called the reaction of the kids [to Maura's transition] selfish," he said. "But what's so beautiful about the writing is that they righted themselves gorgeously. Now we see that one marble got loosened and everybody needs to take authorship of their own life."
"We know the level of responsibility we have," said Judith Light, who plays Shelley, Maura's ex-wife. "We know we have to go deeper, to dig deeper."
Calling all HuffPost superfans!
Sign up for membership to become a founding member and help shape HuffPost's next chapter