The Emmy-winning actor, 73, released a statement Sunday denying the accusations, but said he would not return to "Transparent" for the show's fifth season.
"Playing Maura Pfefferman on 'Transparent' has been one of the greatest privileges and creative experiences of my life," Tambor said in the statement, Deadline reports. "What has become clear over the past weeks, however, is that this is no longer the job I signed up for four years ago."
He continued, "I've already made clear my deep regret if any action of mine was ever misinterpreted by anyone as being aggressive, but the idea that I would deliberately harass anyone is simply and utterly untrue. Given the politicized atmosphere that seems to have afflicted our set, I don't see how I can return to 'Transparent.'"
News of Tambor's departure comes days after actress Trace Lysette accused the actor of making "many sexual advances and comments" while they worked together. In a Nov. 16 statement posted to Twitter, Lysette said Tambor forcibly rubbed his body against hers as they were shooting a "Transparent" scene with co-star Alexandra Billings.
"He came in close, put his bare feet on top of mine so I could not move, leaned his body against me, and began quick, discreet thrusts back and forth against my body," Lysette, who identifies as trans, wrote. "I felt his penis on my hip through his thin pajamas and I pushed him off of me."
The actress' claims followed those of Tambor's former personal assistant, Van Barnes, who wrote in a private Facebook post that the actor behaved inappropriately with her. Barnes reportedly didn't provide specifics of the alleged incident in her post.
Tambor has vehemently denied both sets of allegations. "I know I haven't always been the easiest person to work with. I can be volatile and ill-tempered, and too often I express my opinions harshly and without tact," he told Deadline in a statement Thursday. "But the fact is, for all my flaws, I am not a predator and the idea that someone might see me in that way is more distressing than I can express."
Amazon Studios was reportedly investigating Lysette's and Barnes' claims. On Nov. 17, "Transparent" writer Our Lady J spoke out in support of the alleged victims, and said she agreed with Lysette's suggestion that the series continue without Tambor's involvement.
"Any abuse of power is inexcusable, but hearing the stories of Van and Trace have particularly shattered me. I honor the strength and courage that it must have taken for them to tell their truth," she said, adding, "We cannot let trans content be taken down by a single cis man."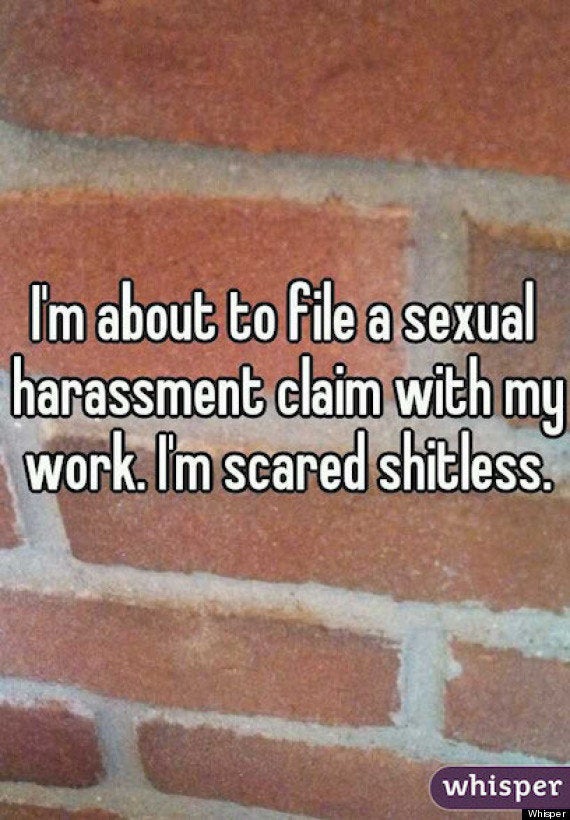 Women Who Reported Sexual Harassment