The music might have been playing, but Jeffrey Tambor was not going to leave the Emmy Awards stage without making one last statement in his acceptance speech.
The "Transparent" star, who won the award for Outstanding Lead Actor in a Comedy Series Sunday night for playing Maura Pfefferman in the Amazon show, directed his last words toward Hollywood casting agents.
"To you people out there, you producers and you network owners and you agents and you creative sparks, please give transgender talent a chance," he said. "Give them auditions. Give them their story. Do that. And, also, one more thing, I would not be unhappy were I the last cisgender male to play a female transgender [woman] on television. We have work to do."
Tambor, who has starred in the Amazon series since 2014, is one of many cis actors chosen to portray a trans woman on either the small or big screen. In August, Matt Bomer's casting as a transgender sex worker in the film "Anything" made headlines because of this very issue. That casting followed the critically acclaimed performances by Eddie Redmayne in "The Danish Girl" and Jared Leto in "Dallas Buyers Club," both cisgendered actors playing transgender characters, which drew criticism from LGBT rights advocates.
Showrunner Jill Soloway knew there would be pushback after casting Tambor, but chose him for "Transparent" because he reminded her of her father.
"She [Soloway] had a commitment though in all the areas of production to feel like she is including the trans community, and it's hired the most trans actors of any show that's ever been done on television," co-star Amy Landecker told The Huffington Post in 2014.
Before You Go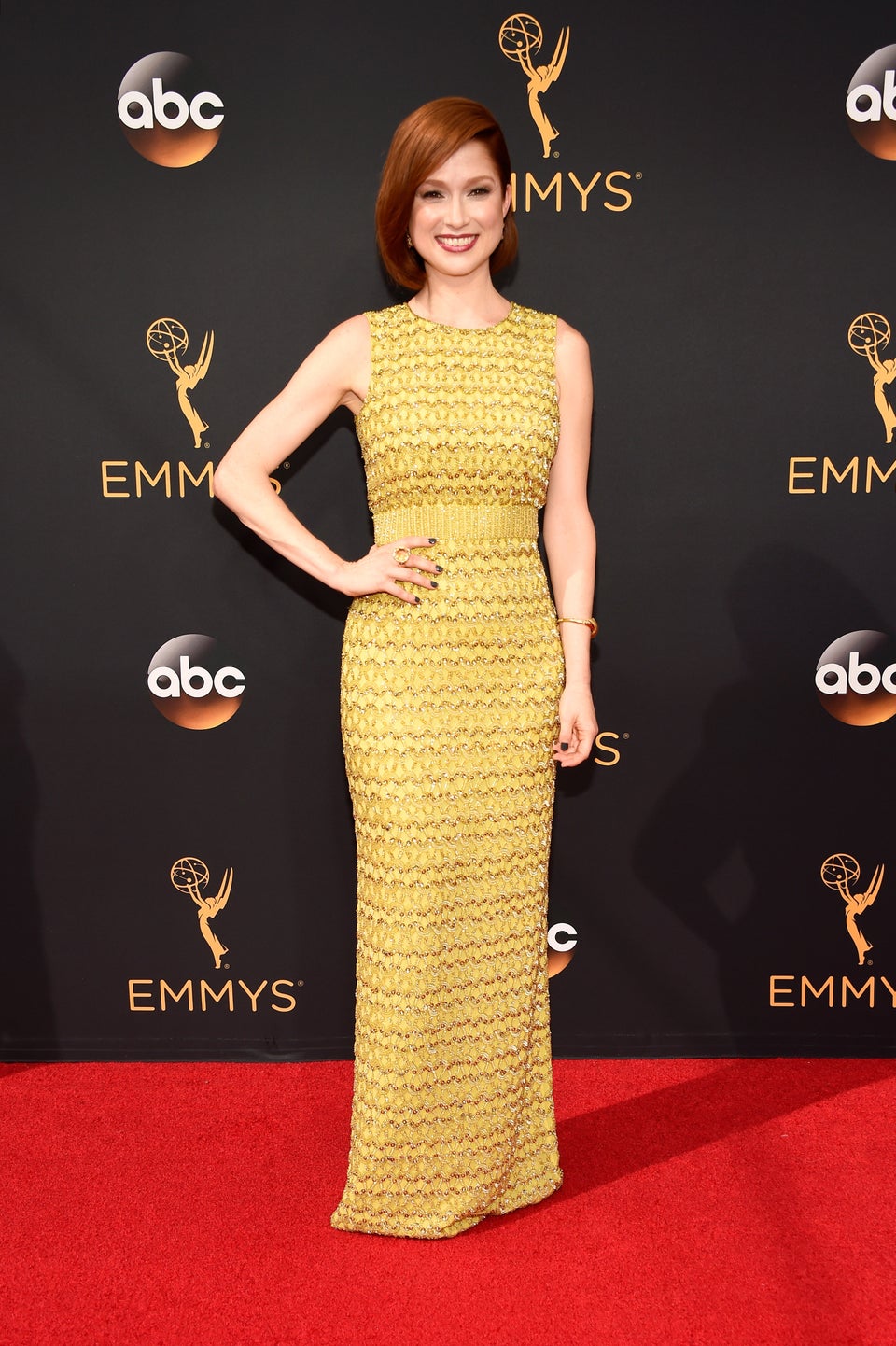 Emmys 2016 Best-Dressed