Jeffrey Toobin, the author of the source material for FX's "American Crime Story: The People vs. O.J. Simpson," responded to criticisms from the family of Simpson's late ex-wife during a HuffPost Live interview on Tuesday.
The buzzy TV series, which is based on Toobin's book The Run of His Life, depicts Simpson's infamous trial following the 1994 murders of Nicole Brown Simpson and her friend Ron Goldman, which resulted in Simpson's acquittal. But the families of the victims have complained that they were not contacted to share their side of the story with the cast and crew before production.
"It's just a lack of respect for people to produce this show without notifying family or asking us what Nicole was like as a sister or a mom," Brown Simpson's sister Tanya Brown told the Daily Mail last week.
Toobin told HuffPost Live's Caroline Modarressy-Tehrani that "American Crime Story" executive producer Ryan Murphy and his team made a purposeful decision not to "dramatize" the victims of the crime, nor to recreate their deaths for entertainment value, which is why the victims and their families are kept on the periphery of the series. Toobin explained:
That was a very self-conscious decision by Ryan Murphy and the others, which was, "We are not going to reenact the murder." And that's a difference between The Run Of His Life and "American Crime Story." My book is very explicit about my belief that O.J. is guilty. "American Crime Story" doesn't reenact the crime, and it lays out all the evidence, but it doesn't explicitly say that O.J. is guilty.
"American Crime Story" executive producer Brad Simpson told People that the victims are kept out of the series "out of respect," and the creative team chose to use Toobin's book, rather than the victims' families, as their guide.
Toobin told HuffPost Live that "American Crime Story" is meant to be a story about the trial and investigation of Simpson rather than about the murders themselves. He added that while that decision was "intended to be respectful," he does understand the pain of the families who face renewed publicity about their losses.
"Look, they are upset because their loved one was killed, and they're going to be upset about that forever, as of course any person would be. I don't think 'American Crime Story' is what they're really upset about," Toobin said.
Want more HuffPost Live? Stream us anytime on Go90, Verizon's mobile social entertainment network, and listen to our best interviews on iTunes.
PHOTO GALLERY
O.J. Simpson Timeline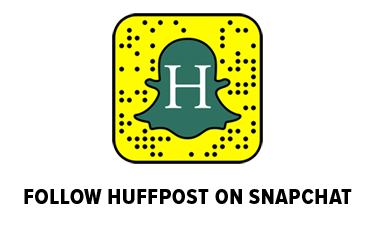 Calling all HuffPost superfans!
Sign up for membership to become a founding member and help shape HuffPost's next chapter