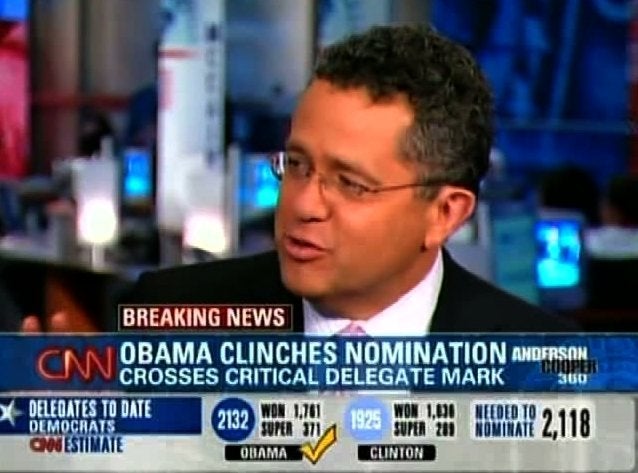 On CNN's election night coverage Tuesday, political analyst Jeffrey Toobin called Hillary Clinton's refusal to concede the election "deranged narcissism." Watch Toobin below:
<2--1569994891--hh>2--1569994891--hh>
The folks over at The Hotline put together a roundup of other pundits' reaction to Clinton's speech in New York City tonight:
"Well whatever that was, it wasn't a concession speech." -- FNC's Hume

"Clearly, she's trying to position herself, keep her options open." -- NBC's Russert, on HRC's speech (MSNBC).

"If I were Barack Obama, if I heard that speech, I would not be very happy. ... They are living in parallel universes right now." -- CNN's Borger.

"This was a defiant speech, against all the kind of advice that [heavyweights] within the Democratic Party gave her" -- Ex-WH adviser David Gergen, on whether he was surprised by Clinton's speech (CNN).

"She did everything but offer Obama the vice presidency" -- GOP strategist Alex Castellanos (CNN)
Calling all HuffPost superfans!
Sign up for membership to become a founding member and help shape HuffPost's next chapter