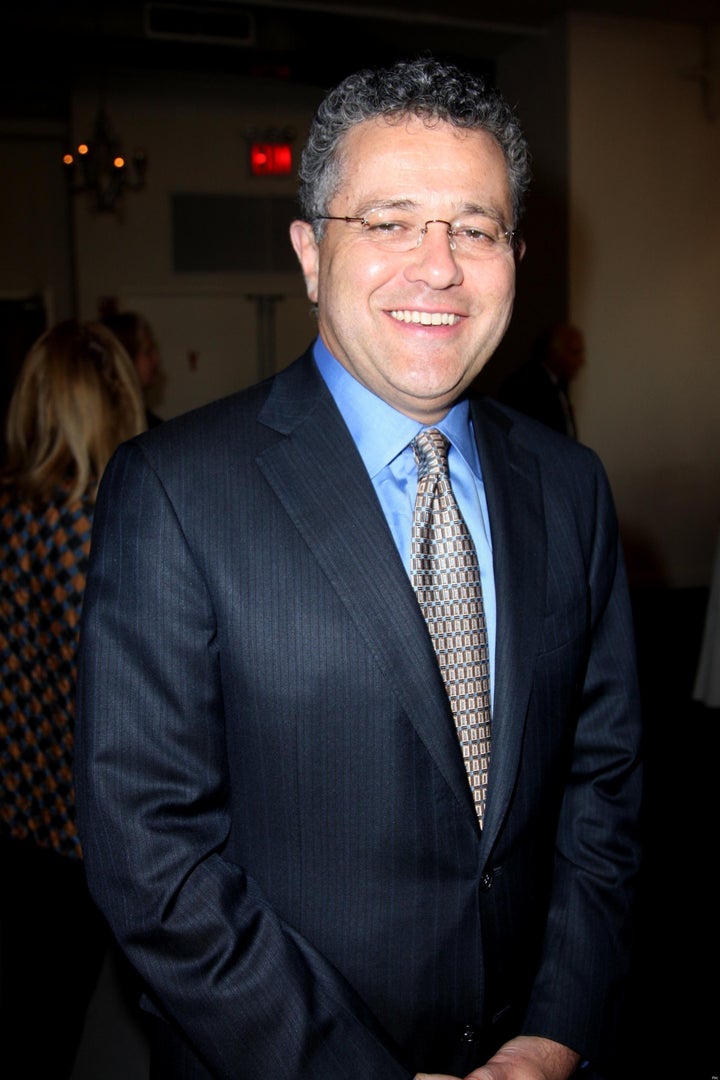 Toobin, 49, appeared in Manhattan Family Court along with rumored former lover Casey Greenfield, the 36-year-old daughter of CBS News analyst Jeff Greenfield. Greenfield gave birth to a baby boy last spring, and though she wouldn't say then, the Daily News reports she now claims Toobin is the father.
The ex-lovers barely spoke in the waiting area before joining their lawyers behind closed doors with a court referee to hash out custody and money issues.

Toobin, who glumly sat several rows away from Casey Greenfield before the hearing, is said to have privately admitted to fathering the child, believed to have been born last summer, sources said.

A friend of Greenfield's said the outspoken Toobin has resisted putting his name on the infant's birth certificate and hasn't given his former lover the child support she's requested.
Both Toobin and Greenfield declined to comment on the court appearance to the Daily News, as did their lawyers.
Toobin has two children with wife Amy McIntosh, who he married in 1986. The Daily News reports he was wearing his wedding ring in court.
Popular in the Community