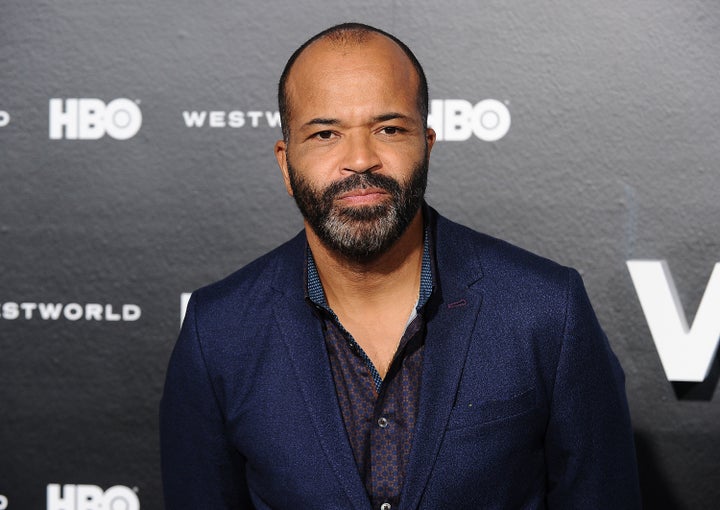 The star recently engaged with a Trump supporter on Twitter, resulting in a lengthy, though admittedly mild, feud about the president-elect.
(Be warned: this post contains some "Westworld" spoilers.)
It all started on Nov. 9, the day after the election results came in, when Wright posted the following tweet: 
The actor garnered a response a few days later from a Twitter user who goes by Howlman (@Howl131). According to the user's bio, he or she is a retired police lieutenant and "blessed American" who also happens to be blocked by celebrities like John Legend and Cher.
Howlman called for fellow Trump supporters to boycott "Westworld" because "Hollywood does not represent America." 
Wright came back with a dose of irony, pointing out that Trump's nominee for Treasury Secretary, Steven Mnuchin, "financed 'X-Men' & 'Avatar,' so get real." Mnuchin was also the executive producer on "Suicide Squad," "Central Intelligence," "Sully" and "Storks." 
Wright maintained he had nothing against Howlman, noting, "U have ur right to think whatever u please. And I have the right to express to u that Trump is fraud." 
And just when you thought that might bet he end of it, Howlman took a jab at Wright's acting skills. 
Wright then told Howlman, "Don't be an idiot," which garnered another insult ― a "small critique" ― about his acting abilities. Eventually, Wright turned the conversation away from TV to talk about the ever-important issue of police brutality. 
The conversation finally began to boil down, and eventually ended with Howlman changing his tune, and actually complimenting Wright for his acting skills. 
"I do enjoy your performances," Howlman wrote, later adding that one performance was even "Emmy worthy." 
Howlman came back a few hours later, though, tweeting, "I'm tired of actors that have such blessed lives using their influence to divide." Wright quoted the tweet and wrote: 
At that point, Howlman was ready to put the discussion to bed, once and for all.
"Thanks it was fun," he wrote. 
REAL LIFE. REAL NEWS. REAL VOICES.
Help us tell more of the stories that matter from voices that too often remain unheard.
BEFORE YOU GO
PHOTO GALLERY
Celebrity News & Photos