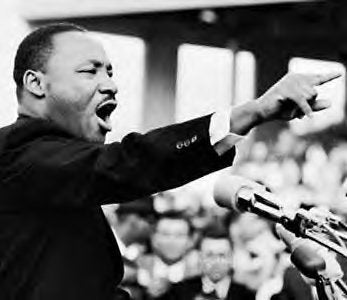 WASHINGTON -- A dozen Democratic lawmakers, including civil rights veteran Rep. John Lewis (D-Ga.), are taking issue with the way a senior Pentagon official characterized the Rev. Martin Luther King Jr.'s views on war with regard to the fighting in Iraq and Afghanistan.
At a Pentagon commemoration of King's accomplishments last week, Defense Department General Counsel Jeh Johnson seemed to suggest that today's wars are in line with the reverend's teachings.
On Tuesday, Rep. Michael Honda (D-Calif.), chairman of the Congressional Progressive Caucus' Afghanistan task force, sent Johnson a letter signed by 11 other Democratic lawmakers -- including African American Reps. Donna Edwards (Md.), Keith Ellison (Minn.), Barbara Lee (Calif.) and Eleanor Holmes Norton (D.C.) -- disagreeing with the characterization of King's views. A notable signatory is Lewis, who became a nationally recognized civil rights leader in the 1960s and marched with King.
Dr. King's vocal critique of the Vietnam War began shortly after America's first combat troop deployment in 1965, and continued in subsequent years as cause of equal and inseparable priority to King's concerns on poverty and racism. Dr. King saw war as an "enemy of the poor", having watched the nation's poverty program broken and eviscerated "as if it were some idle political plaything of a society gone mad on war". [...]

We, the undersigned, could not agree more with Dr. King's words above. An eye for an eye, to quote your speech at the Pentagon, indeed leaves everybody blind. We trust that Dr. King's efforts to promote nonviolence in the domestic and foreign conflicts of his time will not be contorted or distorted to support America's current conflicts abroad. We do not believe this is [the] kind of dream Dr. King was envisioning.
King's widow, Coretta Scott King, was an outspoken opponent of the war in Iraq before her death in 2006. "She deplored the terror inflicted by our smart bombs on missions way afar," said the Rev. Joseph Lowery, a major figure in the civil rights movement who knew King. "We know now there were no weapons of mass destruction over there. But Coretta knew, and we knew, that there are weapons of misdirection right down here. Millions without health insurance. Poverty abounds. For war, billions more, but no more for the poor."
Calling all HuffPost superfans!
Sign up for membership to become a founding member and help shape HuffPost's next chapter