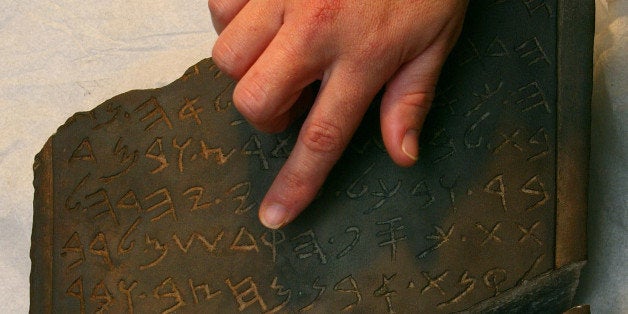 A decade-long court battle over purported biblical relics took a surprising turn this month when Israeli authorities decided to seek possession of one of the items after failing to convince a judge it was fake.
Golan was exonerated in March of 2012 after a judge ruled that Israel could not prove he had forged the artifacts. The judge noted that his ruling didn't mean the artifacts were real, according to The Times of Israel.
Golan's attorney, David Barhum, told the paper he thinks the move by authorities proves the Israel Antiquities Authority is having second thoughts about its case.
"In its heart of hearts, the state thinks, and even alluded to this ... in court, that one day it will turn out that the inscription is not fake," Barhum told Haaretz.
Approximately the size of a large book, the tablet bears a 15-line inscription in ancient Hebrew that appears to reference renovations made to Solomon's Temple by King Jehoash during the ninth century B.C. The tablet's real age has proved difficult to verify, partly because its origins have not been pinned down.
Nevertheless, a payout for the relics -- real or fake -- could be huge, according to Rosenbaum.
"If you can produce something that scholars will debate, then you've got the potential if you are the owner for millions," he told FoxNews.com.
Golan says he would like the artifacts to be displayed but has no plans to voluntarily hand them over to the government permanently.
"I'm willing to put the stone on long-term display in a museum at no cost," he told Haaretz. "I don't think it should be shown as an antiquity, but as an item with all the surrounding controversy. I'm also willing to pledge to keep it in the country. But the state only wants to confiscate the stone."
REAL LIFE. REAL NEWS. REAL VOICES.
Help us tell more of the stories that matter from voices that too often remain unheard.
BEFORE YOU GO
PHOTO GALLERY
Biblical Archaeology