Trey Bundy, the Reveal journalist behind the report, explained to HuffPost Live on Tuesday that the Watchtower Bible and Tract Society of New York has issued detailed memos since 1989 mandating spiritual leaders to immediately report any allegations of child abuse to the Watchtower's legal department before the police.
"Essentially what they say is, 'You don't need to call police unless state law requires you to, and we'll determine if that's the case.' They say not to warn other members of the congregation if you have a child abuser in your congregation, that's confidential information," Bundy told host Alyona Minkovski. "And they also ... lay out a very sort of convoluted process for determining whether or not you're even going to take child abuse seriously."
But in the "many times" Jehovah's Witnesses have been sued in civil court by alleged victims of abuse, Bundy explained, the freedom of religion has been invoked to protect them.
"One of their frequent defenses is First Amendment defense that basically says a judicial examination of our policies would violate our First Amendment rights because these are Bible-based policies, they're Bible-based beliefs," Bundy explained. "And if you read the memos, they're kind of a cross between bureaucratic language and biblical language."
In a statement to Bundy in his article, Watchtower representatives defended the organization's practices regarding abuse.

Watchtower officials say they instruct their members to obey state laws. Their policy memos direct elders who hear of alleged child abuse to "contact the Society's Legal Department immediately" to learn whether the laws in their states require them to notify police.
"We continue to educate parents and provide them with valuable tools to help them educate and protect their children," a representative told Bundy.

In a statement to Reveal punctuated with Bible citations, the Watchtower stated that congregation elders comply with child abuse reporting laws.

"The victim and his or her parents have the absolute right to report the matter to the governmental authorities. (Galatians 6:5)," the statement read. "Congregation elders do not shield abusers from the authorities or from the consequences of their actions. (Galatians 6:7)."

"We believe that loving and protective parents are the best deterrent to child abuse."

Watch the video above to hear more from Bundy.
Sign up here for Live Today, HuffPost Live's new morning email that will let you know the newsmakers, celebrities and politicians joining us that day and give you the best clips from the day before!
Related
Before You Go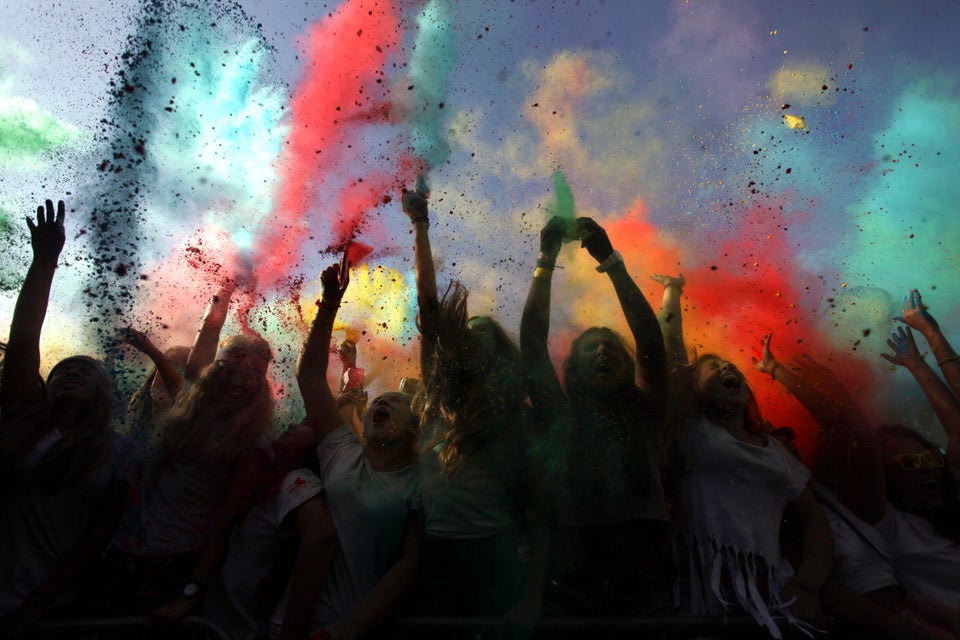 100 Most Stunning Religion Photos
Popular in the Community