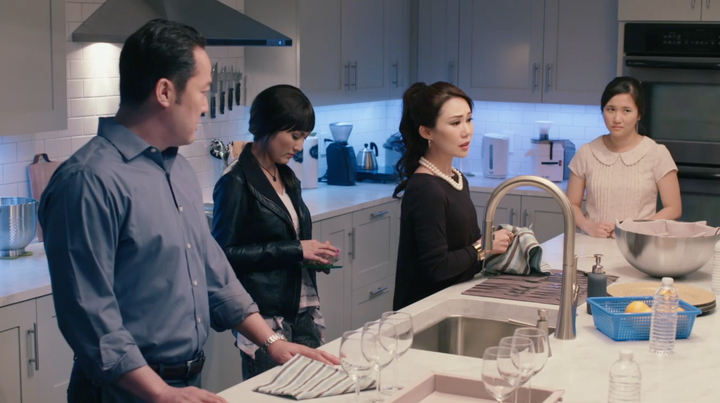 Over the next few months, 8 million Jehovah's Witnesses worldwide will flock to various sports arenas, conference centers and private venues to attend their 2017 regional convention. The three-day event is hosted annually, and this year the theme is "Don't Give Up!"
But concerns are being voiced about a sitcom-style series of videos, due to be shown to delegates on each of the three days, titled "Remember the Wife of Lot." A modern take on the story from the Bible book of Genesis, the series depicts a family of Jehovah's Witnesses who are tempted into pursuing financial success before deciding their religion should come first.
Two of the scenes touch on homosexuality, one of which shows the Witness family reacting to a guest in their home who discloses that she has two lesbian mothers.
"My moms are both really proud of me," says Tess - a young pharmacist who has been working with one of the daughters from the JW family. "I was raised by two wonderful women. You know, life partners?"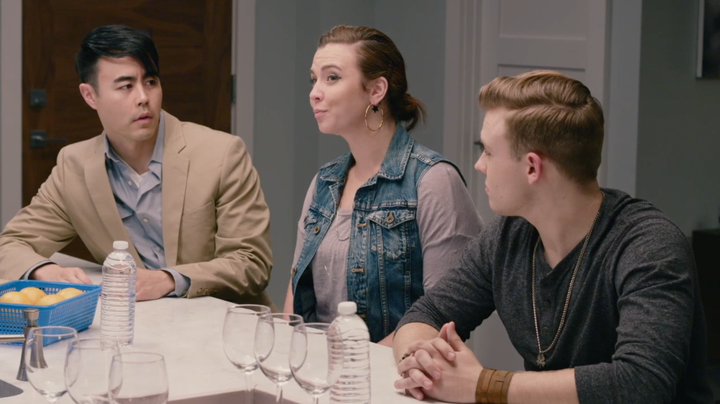 Visibly rattled by the revelation, the JW mother flounders before declaring, in hushed tones, that she has a colleague at work who she recently discovered to be gay.
"You say that like there's something wrong with it. Do you have a problem?" Tess responds.
The exchange deteriorates into an awkward debate in which the Witness father steps in and asserts that "God's word says that sex is meant to be between a man and a woman who are married to each other" despite insisting that Witnesses "do not force [their] beliefs on other people" and "don't judge anyone either."
When the JW mother attempts to soften her husband's impromptu sermon by suggesting that "some people just seem to be programmed that way," he responds:
Look, I know not everyone agrees with us but we all have free will and God lets us choose to live by his standards or not. If we go against his standards, we end up hurting ourselves. He just wants what's best for us.
The kitchen counter debate is swiftly ended when Tess and her friends decide to make an exit. The Witness audience is left with the distinct message that homosexuality is wrong and that it is therefore appropriate to confront gays and lesbians, or people from gay or lesbian families, if the opportunity presents itself.
The final video in the series then features a grisly scene in which the "Lot's wife" character imagines her body slowly turning to salt, just as in the passage from Genesis. Witnesses watching the gruesome depiction would be forgiven for assuming that a similar fate is in store for them if they do not follow the advice given.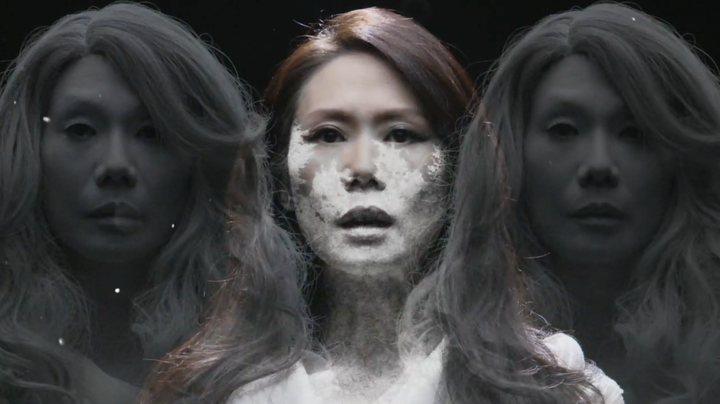 The videos can be viewed on the official JW.org website on this link. (You will need to click to say you attended the convention in order to access the videos. The videos are under "Day 3.") They mark the latest escalation in an apparent campaign by the Witness leadership to denounce the LGBTQ community in recent years.
The renewed onslaught of materials that single out LGBTQ people has caused predictable outrage, especially among former Witnesses who find themselves ostracised for being gay.
Josh Gutteridge, a former Witness who recently featured in a BBC documentary series "Queer Britain," remarked: "As a young gay ex-Jehovah's Witness that got disfellowshipped two years ago, this video makes me feel sick inside. Whilst we're all fighting so hard in the LGBTQ community to 'normalise' our lives, these kind of videos put us right back at step one."
"I can only imagine how Jehovah's Witnesses, especially the young, will react to this. I imagine there will be some who may reject classmates and work colleagues. It's even worse to consider how this will be received by vulnerable Jehovah's Witnesses who are LGBTQ, undoubtedly adding to their struggle to hide and mask over their inner emotions."
Another gay former Witness, and parent of two, Brett Griffin-Young, commented: "As the video unfolded I felt more and more irritated and angered by the patronising, insulting attitude towards parents who are gay. I hope most younger, smarter JWs will see this for what it is."
The makers of the video, the Watch Tower Bible and Tract Society, are a registered charity in the UK. The media contact at the world headquarters in Warwick NY could not be reached for comment.
Related
Popular in the Community