We all know that MAC loves a good unconventional face -- have you seen their ad campaigns? The makeup company has tapped everyone from Lady Gaga to Iris Apfel to shill their cosmetics, so it comes as no surprise that their latest model du jour was plucked straight from the last place on earth we'd wear lipstick: the gym.
In the brand's latest ads, Serbian bodybuilder Jelena Abbou flexes like a pro in MAC's signature dramatic makeup from their "Strength" collection. "Strike a powerful pose, stand out, redefine the notion of beauty," the copy reads. And we have to say, the overall effect is pretty striking in a great way.
Ms. Abbou, of course, is a fitness model, so she's no stranger to the world of smiling and posing for the cameras. When she's not modeling, the 35-year-old can be found serving as a personal trainer, partaking in bodybuilding competitions and/or making the rest of us feel lazy.
Now that she's entered the style arena, we'll definitely be keeping a lookout for the athletic stunner, since we're kind of into this whole sports-meets-fashion thing. Which reminds us: When is Gabby Douglas getting a nail polish line?
Check out Jelena Abbou in MAC's latest ad and tell us what you think.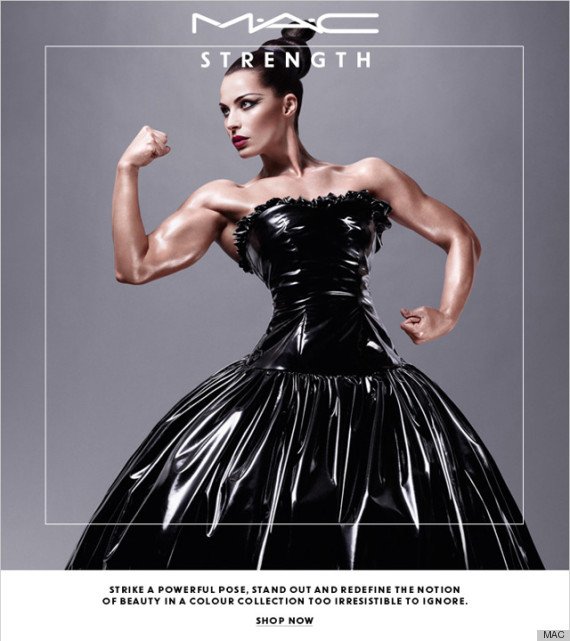 See some more eye-catching adverts!