They might sound like they'd be a squishy mess, but researchers promise that diapers made from jellyfish are a cleaner option for both your baby's butt and the environment, reports Discover.

The eco-friendly product is being developed by Cine'al Ltd., an Israeli nanotechnology start-up, and was inspired by research conducted at Tel Aviv University that studied the super-absorbent quality of jellyfish flesh. Jellyfish diapers were found to be twice as absorbent as most diapers currently on the market, and they biodegrade in less than 30 days, which means fewer diapers take up space in landfills. By comparison, diapers produced using synthetic polymers can take hundreds of years to break down.

Cine'al also plans to produce other absorbent products using this technology too, such as medical sponges, feminine pads and even toilet paper. (Don't worry, researchers make sure to remove the stingers first.) They are manufactured by first breaking down the jellyfish flesh and then adding antibacterial nanoparticles. The resultant raw material is being called "Hydromesh," a name that is decidedly less yucky-sounding than the stuff it's made from.

The products are particularly appealing because jellyfish populations have been booming worldwide as a result of overfishing and global warming. As fisheries decline, jellyfish encounter fewer predators and less competition for resources. The gelatinous organisms are also more adaptable to global warming. Researchers warn that if trends continue, the oceans of the future will be primarily the domain of jellyfish.

Until now, though, few uses have been found for jellyfish. So Cine'al hopes that their new line of products will help solve two eco-problems at once: by reducing landfill waste, and by counteracting the upcoming jellyfish invasion.

"There are too many jellyfish in the sea, and too many Pampers in landfills. Cine'al may have the ultimate answer to both those issues," said Cine'al President Ofer Du-Nour, to the Times of Israel.

Although the products are not yet ready for sale at supermarkets, Cine'al is currently in talks to build manufacturing plants in both Korea and the United States.
Related
Before You Go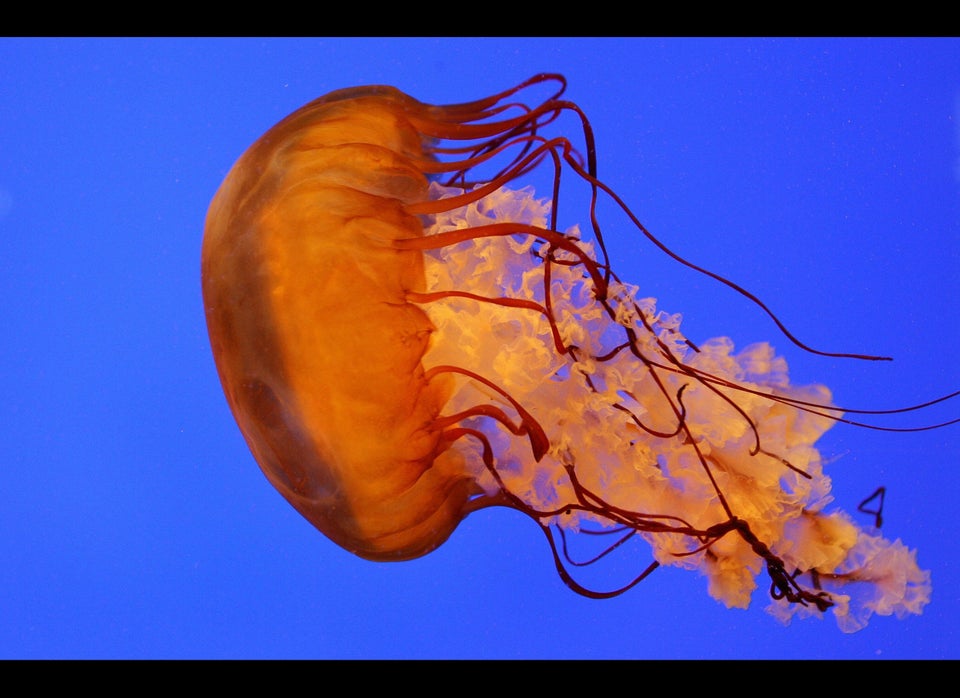 Jellyfish