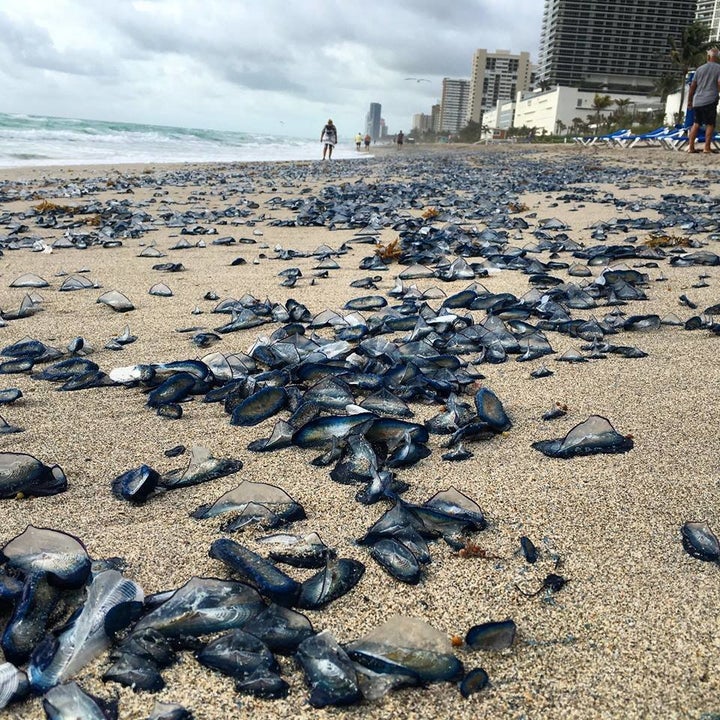 A South Florida beach was speckled in blue after thousands of jellyfish found themselves washed up on shore.
The palm-sized sea creatures were seen mingling with spring breakers along Hallandale Beach on Thursday, with stunning photos showing them entirely covering some parts of the sand just north of Miami.
Fortunately for sunbathers, the jellyfish, called Velella velella or "purple sailors," are considered relatively harmless to humans.
"This happens about every three years. We are flying our Purple flag for dangerous marine life," city officials posted on Facebook alongside the snaps, noting that there could be man o' war jellyfish among the purple sailors.
"We have had only one minor sting in the first three hours of our day. Public works beach tractor did rake up numerous [jellyfish], but they continue to wash up and cleanup will be a gradual process," they said.
The jellyfish are generally found floating out on the open ocean's surface. They use translucent, sail-like appendages to help distribute them in the water, according to Jellywatch.org.
Unfortunately, those little sails can sometimes run them aground.
"They're an interesting addition to our beaches, when the wind blows in the right direction at the right time of year. I expect they're all up and down the coast of southeast Florida," he told the Sun Sentinel.
Related
Before You Go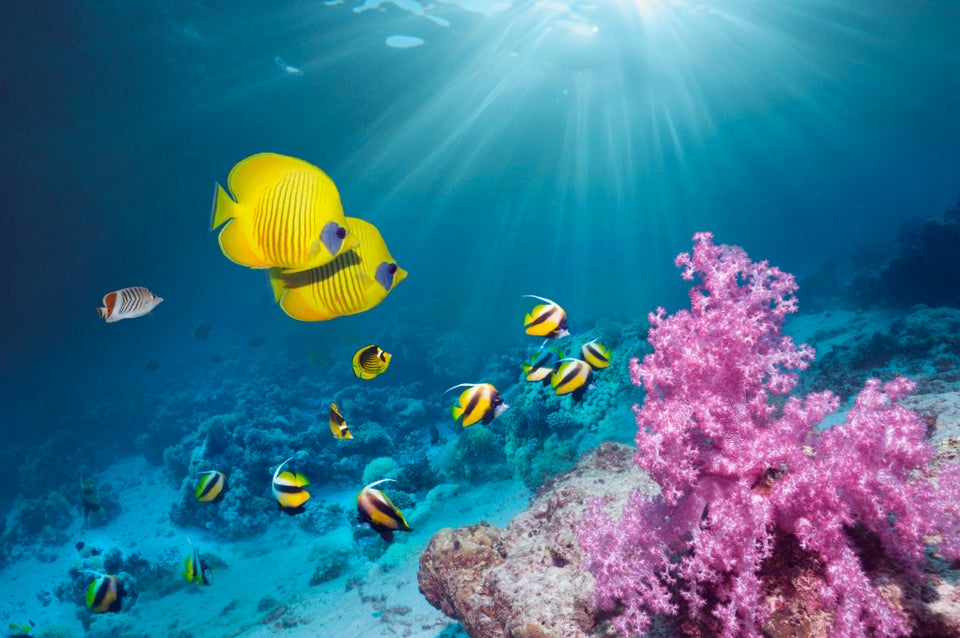 Fantastic Fish
Popular in the Community