If you were raised with the fantasy of wearing hologram earrings that could transform your daytime persona into a badass rockstar babe, this here is for you. Jem and the Holograms cookie cutters will allow you to recreate the joys of an '80s childhood with nothing more than flour and sugar. These cookie cutters, made by the creative folks at Sweet Prints, not only feature Jem, but Kimber, Shana, Aja and Raya too.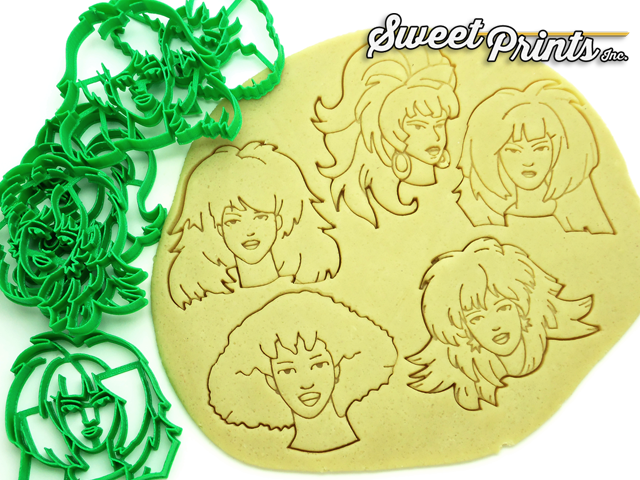 The new "Jem and the Holograms" film may have been a disappointment, but the cookies you can make with these cutters will soften the blow. Just think of how much fun you can have frosting and adding sprinkles to these sweet treats to give them their due '80s glam. One four-inch cookie cutters will set you back $8, for the full set of five it cost you $38.
CORRECTION: A previous version of this story misstated the cost of a set of five cookie cutters as $8; the cutters are $8 each, and the set of five is $38.