If you were a child of the '80s, you know Jem and the Holograms like they were your own friends. And if you were born a little bit later, you're in luck -- Jem, aka, Jerrica Benton, and her crew come to live-action life with the reboot film aptly titled "Jem and the Holograms," which comes out on Oct. 23.
No matter which decade you pledge allegiance to, Jerrica and her alter-ego rockstar Jem are the perfect inspirations for your Halloween costume this year. Knock out two nights of spooky partying with a colorful theme that everyone will love, one night as Jem and the other as Jerrica.
Whether you're more of a head exec at Starlight Records or the lead singer of a badass band, here's how you can dress up as both Jerrica and Jem. You're going to look totally outrageous.
First of all, get into the mood with this Jem gem. This is the look that'll inspire your Jem costume:
Now first, let's channel the look of the less glamorous Jerrica, who frequently wore blue and worked in an office.
Then dress as Jem, who's obviously in head-to-toe pink.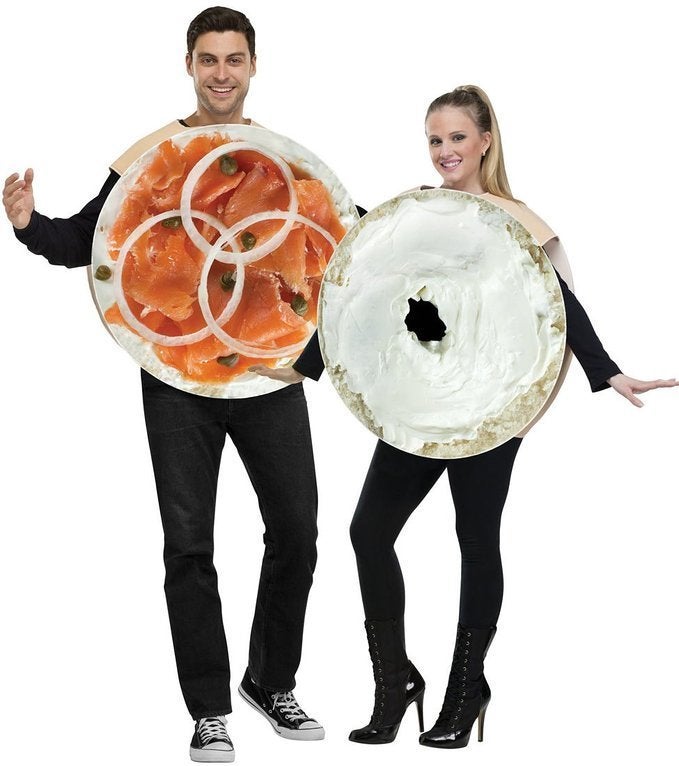 Awesome Couples Halloween Costumes You Can Buy