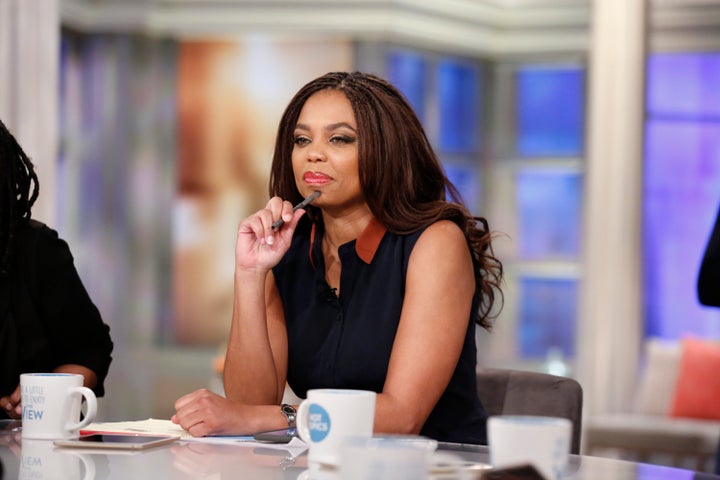 Sports journalist and commenter Jemele Hill announced Friday that she would be leaving ESPN at the end of the day after 12 years at the network.
"Over the last several weeks, there have been a lot of rumors about my job status," she said in a Twitter post confirming her decision.
Calling her time working at ESPN a "wonderful journey" during which she "became the best version" of herself, Hill wrote that "the time has come for me to begin a new chapter in my life."
Her announcement comes nearly one year after her controversial two-week suspension from the network where she was, at the time, co-hosting "SportsCenter" at 6 p.m. ― briefly rebranded as "SC6."
While the first set of tweets caused a stir with some ESPN viewers, the second set prompted the Disney-owned network to issue a suspension. Hill said that she deserved the suspension for violating company policy but that she did not regret her words.
By early 2018, she had left "SC6" for "The Undefeated," ostensibly to focus on reporting. Several weeks later, her former co-host, Michael Smith, had also left the show, which is now back to being called "SportsCenter."
In late August, The New York Post reported that Hill's departure was imminent and largely had to do with her politics. She had "barely worked" since leaving "SC6," the paper stated, adding that she would receive a buyout.
She thanked a handful of ESPN executives in her goodbye note, leaving a special message for Smith. "I love you and you made me better in every possible way," she wrote.
In a statement, ESPN executive Connor Schell said Hill was "an exceptionally talented writer, storyteller host and commentator."
"As she moves forward into the next phase of her career, with the desire to produce content outside of sports, we wish her the best and thank her for her work," he said.
Popular in the Community