Sports journalist and commentator Jemele Hill has joined The Atlantic as a staff writer, two weeks after announcing she was leaving ESPN after 12 years.
Hill will "be covering the intersection of sports, race, politics, gender, and culture" at the magazine, Jeffrey Goldberg, editor-in-chief, said on Twitter on Monday.
Hill told The Hollywood Reporter that her relationship with ESPN ― "as good and as fruitful and as beneficial as it was ― had really run its course."
"It wasn't about leaving because things got difficult," she added. "I've been through difficult swings in my career. It was about the fact that I can't commit to something that I know isn't right for me, that I know isn't going to bring out the best in me, and that I know is going to be kind of a waste of time."
Later, she weighed in on Dallas Cowboys owner Jerry Jones' threat to bench kneeling players. "Change happens when advertisers are impacted," she wrote. "If you strongly reject what Jerry Jones said, the key is his advertisers."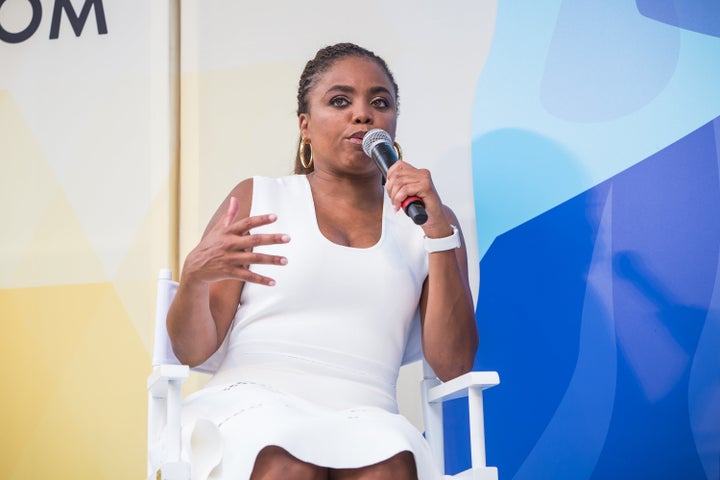 Hill's tweets on Jones led to a suspension for what ESPN said was a "second violation of our social media guidelines." Hill said she deserved the suspension for violating company policy, but didn't regret what she'd said.
This year, Hill moved to the ESPN show "The Undefeated," to focus on reporting.
The events of the past year, Hill told The Hollywood Reporter, helped her realize that this is the "appropriate" time to "spread my wings in different ways that I hadn't really thought of before, or that I knew were possible."
"I guess I was going through major FOMO ― fear of missing out. There's a wider playground that I can dabble in, and places where the discomfort is okay," she said.
"I wasn't going to be able to be happy with myself if I didn't adhere to this calling that's beckoning me right now."
Related
Popular in the Community