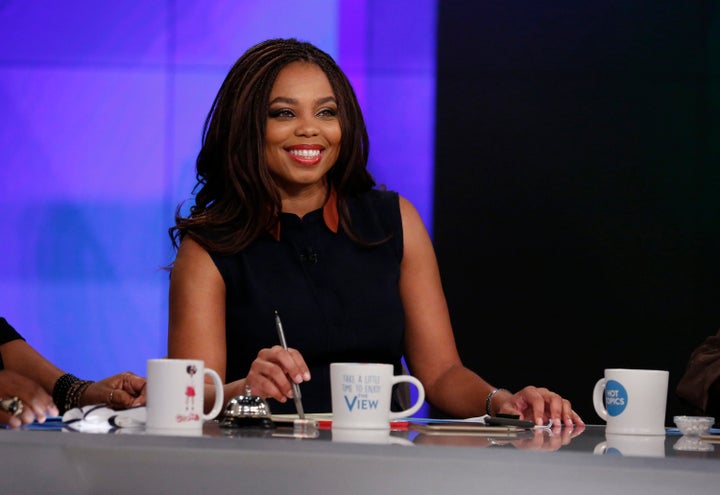 ESPN's Jemele Hill has just been named the recipient of the National Association of Black Journalists' highest honor ― the 2018 Journalist of the Year.
In a statement released on Monday, NABJ praised Hill for addressing national, social and cultural issues on her platform, including racism, police brutality and the national anthem protests staged by scores of NFL players.
Hill was subjected to widespread backlash last year when she criticized President Donald Trump in a series of Twitter posts, including one that called him a "white supremacist." In another, she termed him the "most ignorant, offensive president of my lifetime."
Hill, who was then co-hosting ESPN's SportsCenter program at 6 p.m. ET, was reprimanded by the cable network. A short time later she was suspended for two weeks after a "second violation" of ESPN's social media standards that involved tweets concerned Dallas Cowboy owner Jerry Jones.
During that time, NABJ showed public support for Hill. Many celebrities and athletes also rallied to her side, using the hashtag #IStandWithJemele.
"It would be a serious understatement to call this recognition from NABJ special," Hill said of her award. "This organization has been a second family for me, both personally and professionally."
She said she was "humbled to be honored by an organization whose values not only match my own journalistically but has tirelessly dedicated itself to developing and nurturing journalists like me. This is the biggest accomplishment of my career."
Hill is currently a commentator and columnist for ESPN's The Undefeated.
"Jemele Hill is a gem. She exhibits strength, grace, and doggedness," NABJ President Sarah Glover said. "NABJ appreciates the courage and steadfastness Jemele has demonstrated as a journalist and commentator speaking truth to power."
Hill will receive the award on Aug. 4 in her hometown of Detroit during the group's annual convention.
Popular in the Community