Jemele Hill, the ESPN anchor who last month said President Donald Trump was a "white supremacist" unfit to serve in the White House, has been suspended from ESPN for a "second violation of our social media guidelines," according to a statement the network released Monday.
Hill tweeted Sunday night about the power that could exist if fans were to boycott advertisers associated with the Dallas Cowboys. Hill tweeted after Cowboys owner Jerry Jones told players they'd be benched if they didn't stand during the national anthem.
"Jerry Jones also has created a problem for his players, specifically the black ones. If they don't kneel, some will see them as sellouts," Hill tweeted.
"Change happens when advertisers are impacted," she wrote. "If you strongly reject what Jerry Jones said, the key is his advertisers."
Hill clarified on Monday that she was not calling for an all-out boycott of the NFL.
Jones reportedly told team members to stand on Sunday when the anthem played before their game against the Green Bay Packers. There recently has been significant backlash against players who have taken a knee to protest police brutality.
When asked about Vice President Mike Pence leaving a football game in Indianapolis after many San Francisco players took a knee during the anthem, Jones said, "I know this, we cannot ... in the NFL in any way give the implication that we tolerate disrespecting the flag."
"We know that there is a serious debate in this country about those issues, but there is no question in my mind that the National Football League and the Dallas Cowboys are going to stand up for the flag," he said. "So we're clear."
Hill said Jones had "put his players under more scrutiny and threw them under the bus."
"If the rationale behind JJ's stance is keeping the fanbase happy, make him see that he is underestimated how all of his fanbase feels," she said.
Dozens of people have spoken out against ESPN suspending Hill, calling the move "cowardly" and "disgusting," and saying that the network is "on the wrong side of history":
Last month, Hill tweeted that Trump "is a white supremacist who has surrounded himself with other white supremacists" and called him "the most ignorant, offensive president of my lifetime." She also referred to a violent rally of white nationalists in Charlottesville, Virginia, as an example of how the president empowered white supremacists.
ESPN said at the time that Hill's statements did "not represent the position" of the network and that it had "addressed this with Jemele and she recognizes her actions were inappropriate." There was no mention of disciplinary action from that event.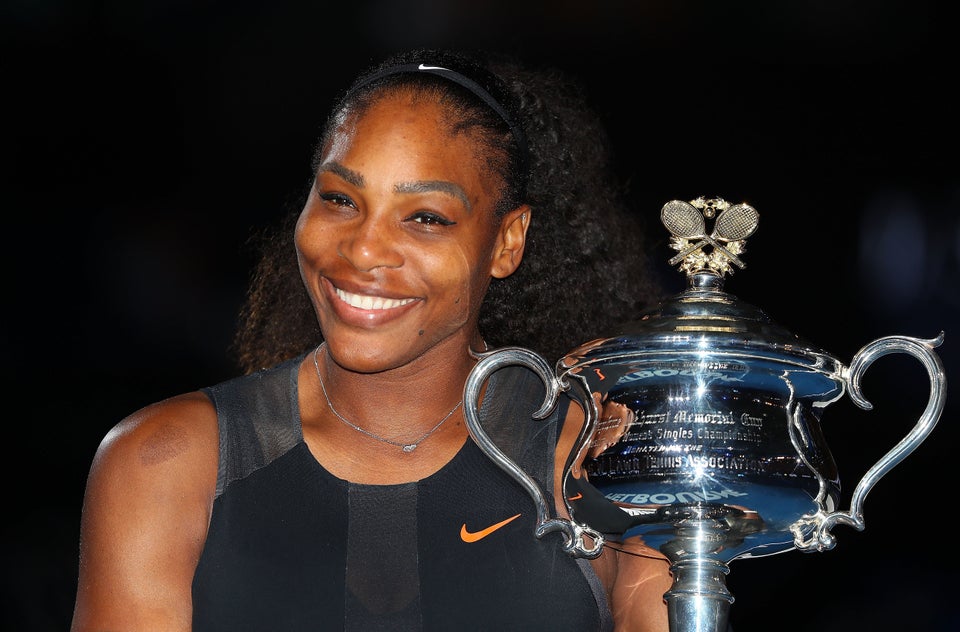 Black Figures Who Have Made History In Sports And Entertainment
Popular in the Community