A wedding planner will make a final dream come true for a San Jose bride this Saturday.
Jen Bulik and her boyfriend, Jeff Lang, were looking at wedding rings in December when Bulik developed a cough she couldn't shake.
"I went to the doctors a couple times and they diagnosed me with pneumonia," she told NBC Bay Area. "I mean, I'm 35, so they weren't thinking it was something else."
But in January, Bulik was diagnosed with Stage IV lung cancer. In June, she was told she had four to six months to live.
"When I heard that, I said, 'Let's get married,'" said Bulik. "Because I wanted to focus on life."
Bulik and Lang planned a simple backyard barbecue until a friend logged on to a message board for wedding planners and posted their story, asking for a miracle. That's when local planner Erica Ota stepped in.
"Honestly, I didn't event think twice about it," Ota told HuffPost. "We have the opportunity to do something extraordinary for someone else almost every day, but we get so wrapped up in our daily lives that we don't see them. I wanted to do something extraordinary."
"We have 40 different vendors participating," she said. "As soon as I reached out with their story, people were so willing to help."
Wedding details will include a photo booth, a taco station and barbecue, a New Orleans-style jazz band, floral arrangements and more. And everything was planned while Bulik was in the hospital.
"I was in awe," Bulik told HuffPost. "The bouquets just arrived this morning and it's exactly what I put on Pinterest. It is unbelievable that people have stepped up and done this. It's magical."
Bulik and Lang will say vows at a park down the street from Bulik's childhood home, surrounded by a circle of friends and family. After that, the jazz band will lead the party back to her parents' home.
"All of the neighbors know about the plan so they're turning the street into a parade route," said Ota. "Everyone's putting out balloons and decorations."
"I could never have done this with my health," she said. "But because of the generosity of others, we're going to be able to focus on declaring our love for one another in a way we never dreamed possible."
The upcoming wedding has reminded Ota why she's in the business.
"It will be one of the most fun weddings I've done in a long time because it's all about celebrating life and love," Bulik said. "And that's really what it's all about."
Related
Before You Go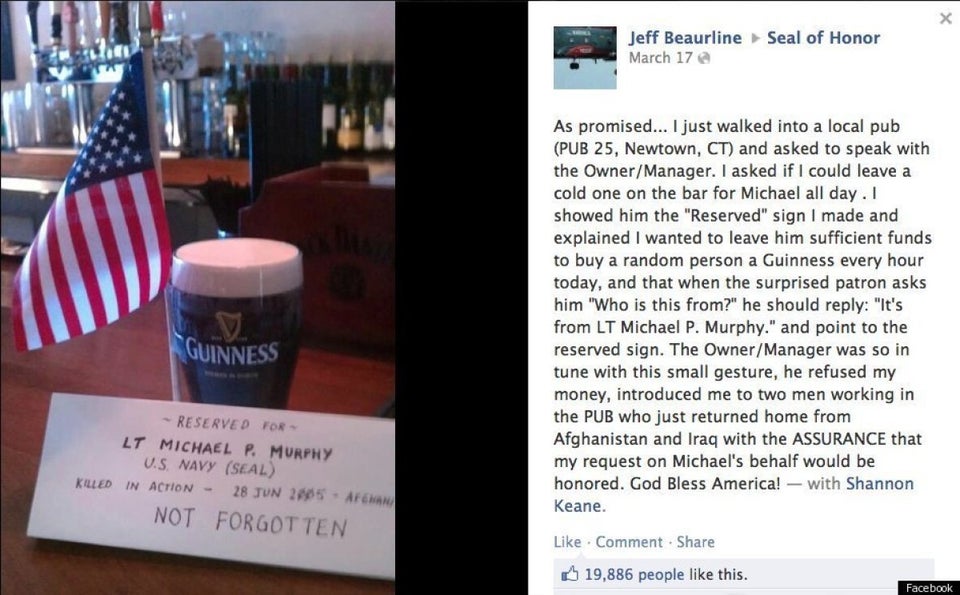 Random Acts Of Kindness
Popular in the Community