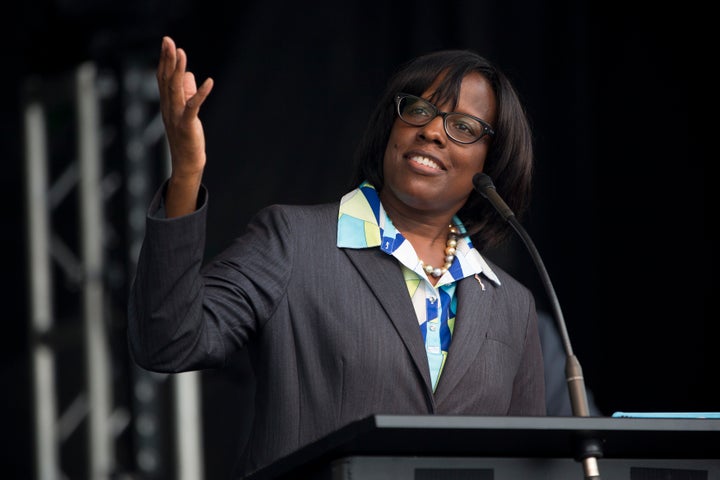 Hampton is running alongside businessman Matt Bevin in the Kentucky gubernatorial race set for Nov. 3. She made her comments about the 50-year-old early childhood education program, which serves 3- and 4-year-olds, at a meet-and-greet on Tuesday.
"See I remember when Head Start began and it was just for low income, very low income kids because they were not getting at home the training they should have gotten," she said, in a video that was posted online by the Kentucky Democratic Party. "That's what that was for. But I suspect, I truly suspect, that now it's just being used to get the kids at an even earlier age and just start the indoctrination sooner. That's my feelings."
Bevin's campaign did not immediately respond to a request for comment as to what purpose Hampton believes the suggested "indoctrination" serves.
The gubernatorial candidate has also cast doubt on Head Start, saying that it hasn't proven its effectiveness and that the federal government should rethink the funds it has dedicated to the program.
Popular in the Community