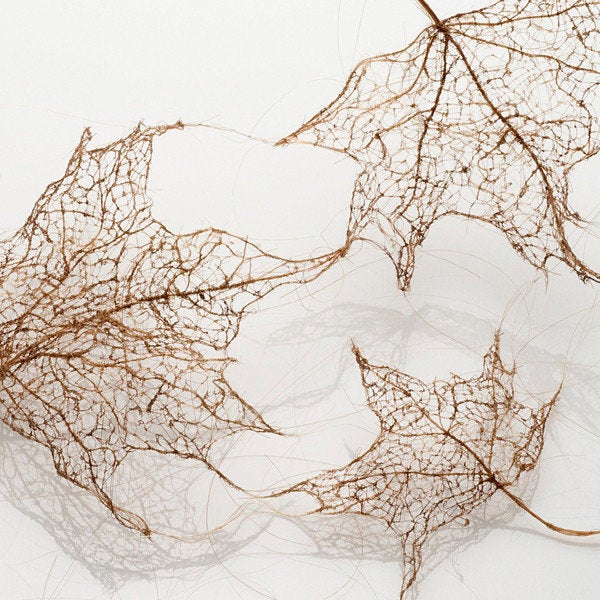 Most often when hair is used as a medium, the results are creepy if not dangerous (beware the voodoo doll)!
But Jenine Shereos' fiber sculptures are delicate, sweet and even meditative. Yes, by fiber sculptures we do mean these leaves are actually made out of human hair.
The resulting leaves are constructed out of intricately knotted hairs that accurately resemble the lattices of fibrous veins that form a leaf's soft skeleton. Shereos creates a lovely parallel between hair and leaves as ornaments of bodies and trees. It is nice to imagine both hairs and leaves as little works of art being shuffled around unnoticed under our feet every day, isn't it?
See a slideshow of Shereos works below and let us know what you think of these "leaves" in the comments section.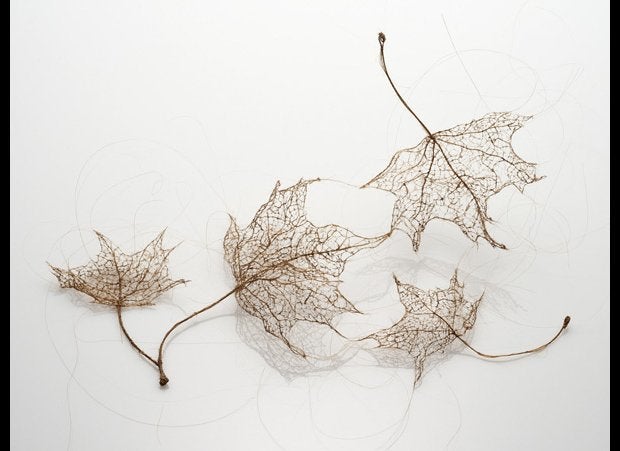 Jenine SHereos
Related
Popular in the Community