Working in media means that you get sent a lot of junk mail. Sometimes massive boxes arrive that, when opened, reveal another box ... and another ... and another -- no joke -- only to find that in the end, one 750-ml bottle of wine was shipped in a box big enough to fit a small refrigerator.
There's so much packaging waste, it's obscene -- and it happens every day. That's why it was such a delight to find a box of Jeni's Splendid Ice Creams new summer flavors -- obviously already a wonderful surprise, especially for their Ylang, Ylang & Fennel flavor -- arrive with a letter included about their Ship Back program. This program, which began on Aug. 25, 2014, basically makes it incredibly simple (and free) to ship the box and cooler back to Jeni's. It's effective, too -- roughly 800 boxes are shipped back to them every month.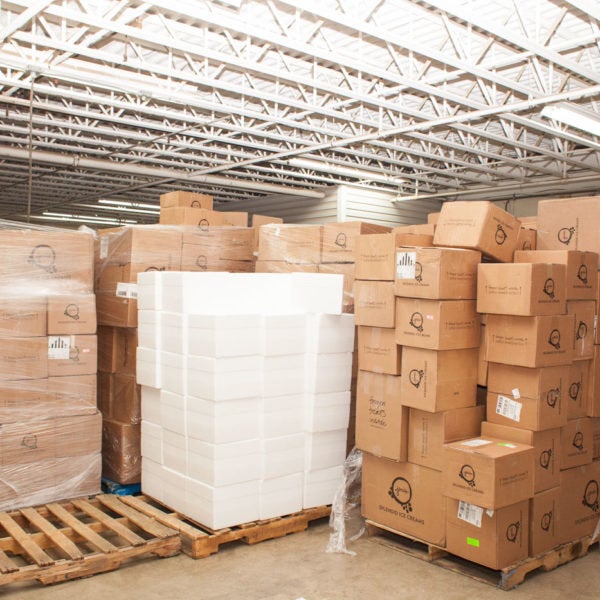 Jeni's -- a gourmet ice cream purveyor based in Columbus, Ohio -- ships its ice cream to consumers and grocers in polystyrene coolers packed with dry ice. Polystyrene, which most people refer to as Styrofoam, isn't recyclable, yet it is essential for shipping cold ice cream. So Jeni's started this program. If the cardboard box and cooler are in good shape when returned, they reuse them. If not, they recycle the cardboard and send the cooler to a plant that can give it new life. They do this on all orders.
We heard from founder and creative director Jeni Britton Bauer about the program. "As a certified B Corporation, we made a commitment to do everything we can to reduce our impact on the environment. We realized fewer coolers is better for everyone. Why not reuse and recycle as much as we can?" Agreed.
It is so easy to do, just follow their instructions:
1) Remove the ice cream. [IMPORTANT.]
2) Leave the cooler and lid inside the box.
3) Remove or fully cover any hazardous material labels.
4) Reseal the box with the inside flaps on the outside, so the new label is visible for shipping. [You don't even have to print out a shipping label. You don't even have to stick the shipping label on yourself. You just have to close the box flaps in the right order.]
5) Schedule a pickup at usps.com/pickup, or drop it off at any USPS or FedEx location or Jeni's scoop shop.
That's just one program Jeni's has going to reduce their waste. Bauer said, "Keeping as much food waste as possible out of the landfill is a long-running philosophy at Jeni's." All of Jeni's expired food goes to one of two places, a pig farm in Ohio called Pura Vida Ranch or Compost Columbus (which returns them some compost that they use in their employee garden).
Jeni's gets a gold star for thinking outside the box (er, about the box) and finding a real solution to minimizing waste in the food industry. Because of that, we think this is an ice cream you can eat without a hint of guilt.
Related
Before You Go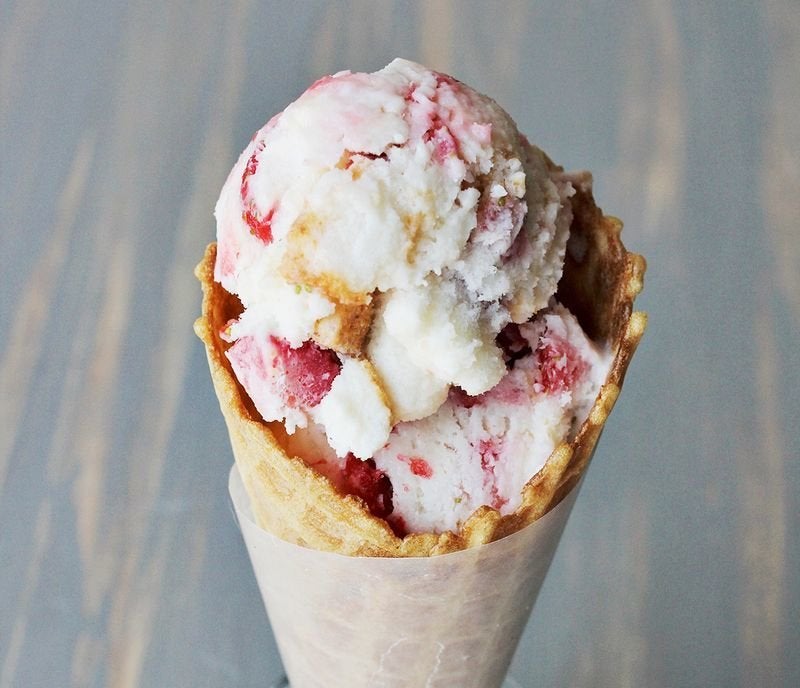 The Best Ice Cream Recipes