There are few experiences that provide as pungent a sensory overload as a county fair. Carnivalesque tunes ring through the air, interspersed with screaming coaster riders and whining children. The heat smells of hot dogs, funnel cake, and the remnants of the occasional nauseous rider. Your line of sight is overwhelmed by flashing lights, neon signs and stuffed animals galore. The magical aura the county fair once possessed in childhood morphs into something else in adulthood -- seedy and strange but beautiful in its own way.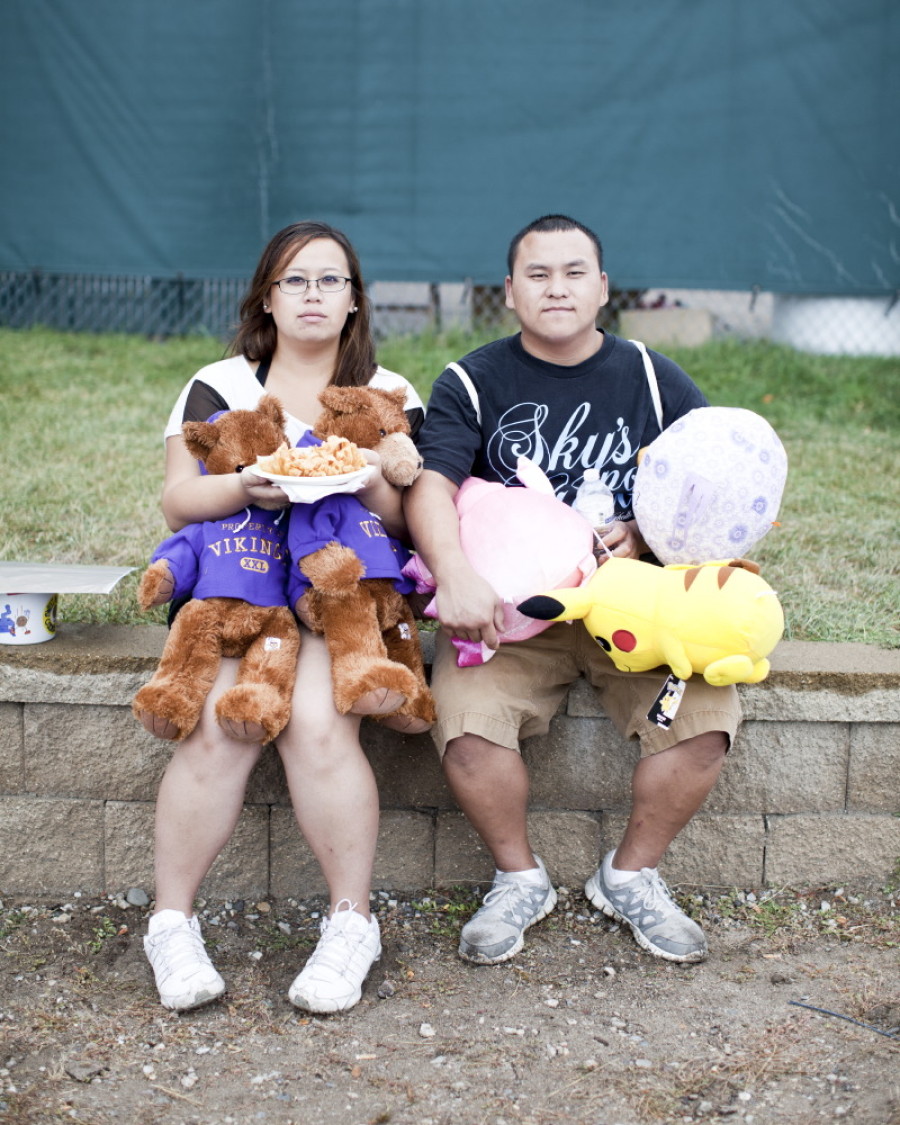 We're not surprised the bizarre locales of county fairs allured photographers Jenn Ackerman and Tim Gruber, a Minneapolis-based husband and wife photo team. The couple moved to the midwest three years ago, where their love for Americana blossomed into a photography project exploring the region's small county fairs.
"That first year we drove around the state to small county fairs taking in county fairs in all their splendor with mini-donuts, pork chops on a stick, 4-H animals, and demolition derbies," the artists wrote in an email to The Huffington Post. "Our first trip to a county fair was all it took for us to be drawn in and knew it was something we needed to document. We also love people watching and state fairs and county fairs attract a wide cast of characters and throw in a camera and you are suddenly giving permission to stare."
A wonderful plug for photography if we've ever heard one.
Ackerman and Gruber's color-drenched series captures the ambivalent and overpowering aftertaste of county fairs. There is something undeniably uncanny about seeing a grown, tattooed man holding a bundle of stuffed animals. It's basically a Mike Kelley piece in real life. Behold, 10 photos that perfectly capture why we love/hate county fairs. Let us know which side of the love/hate spectrum you fall in the comments.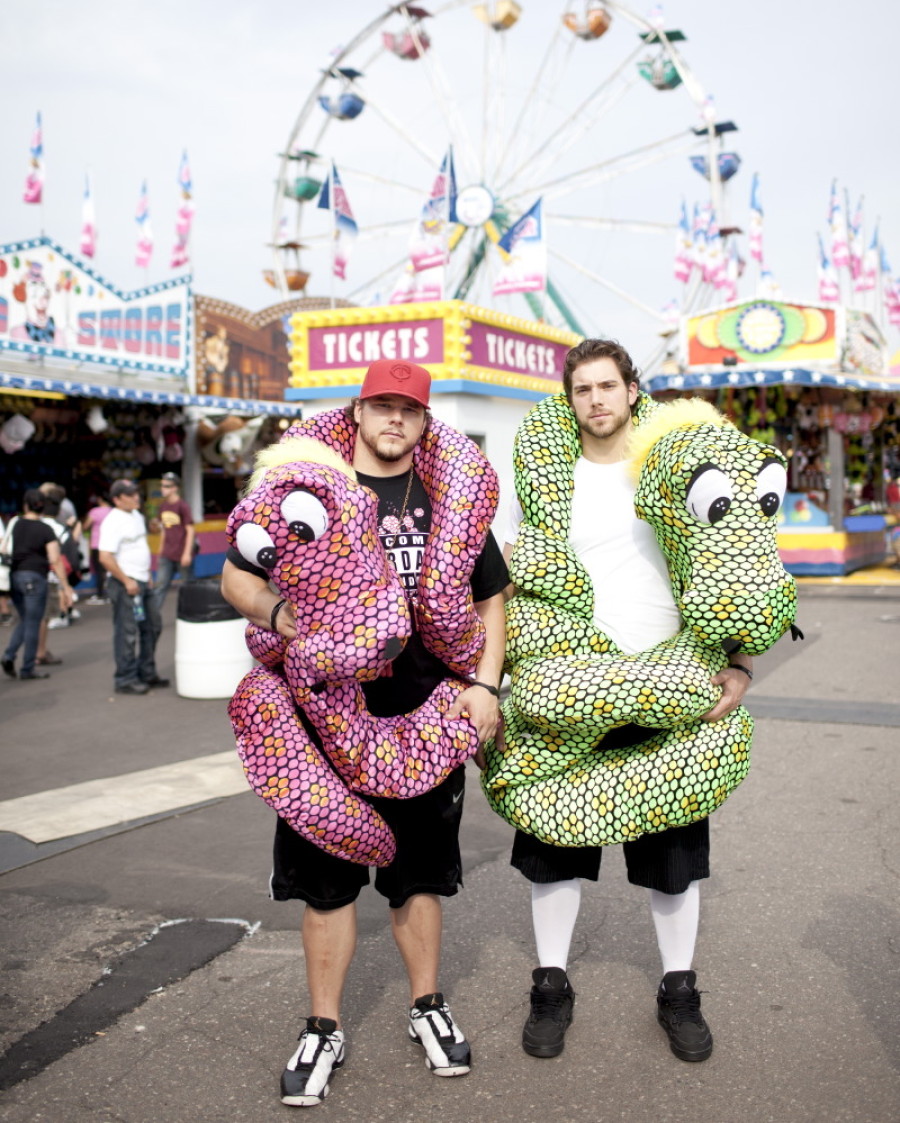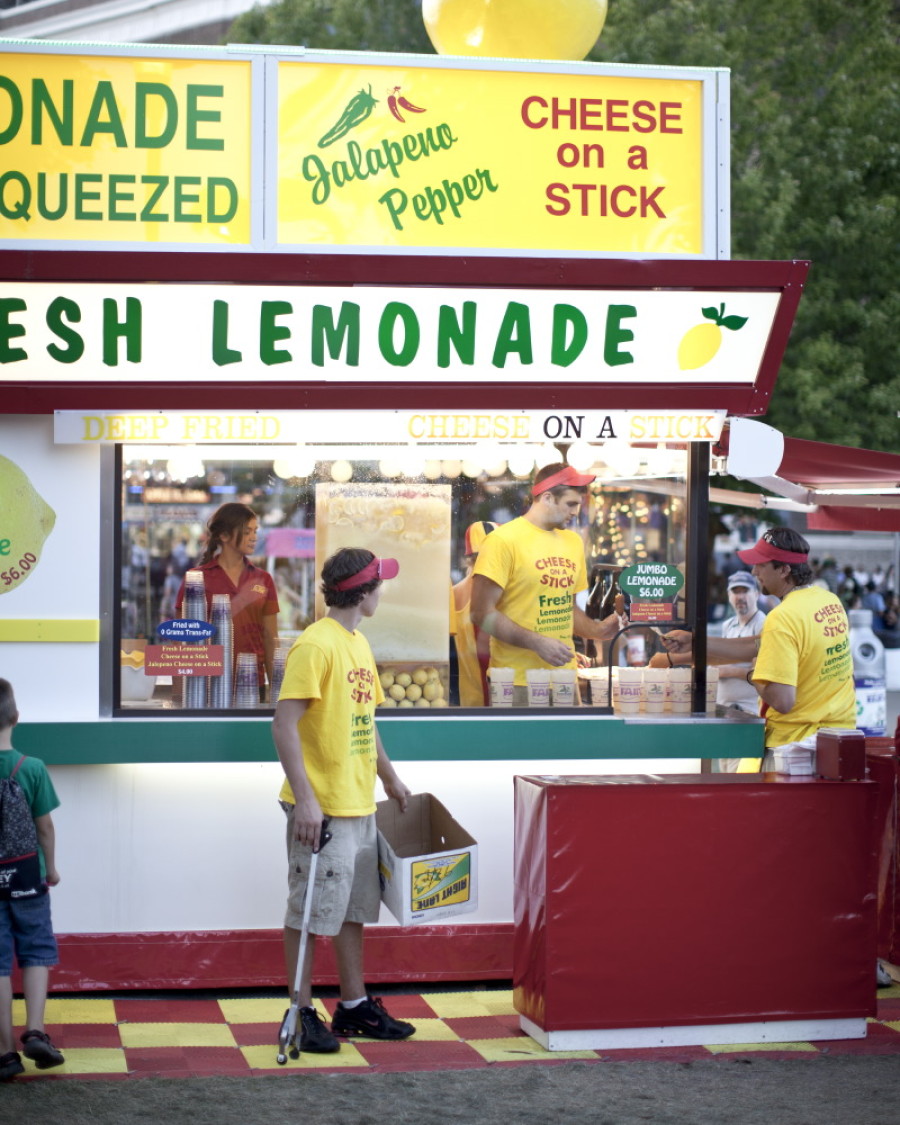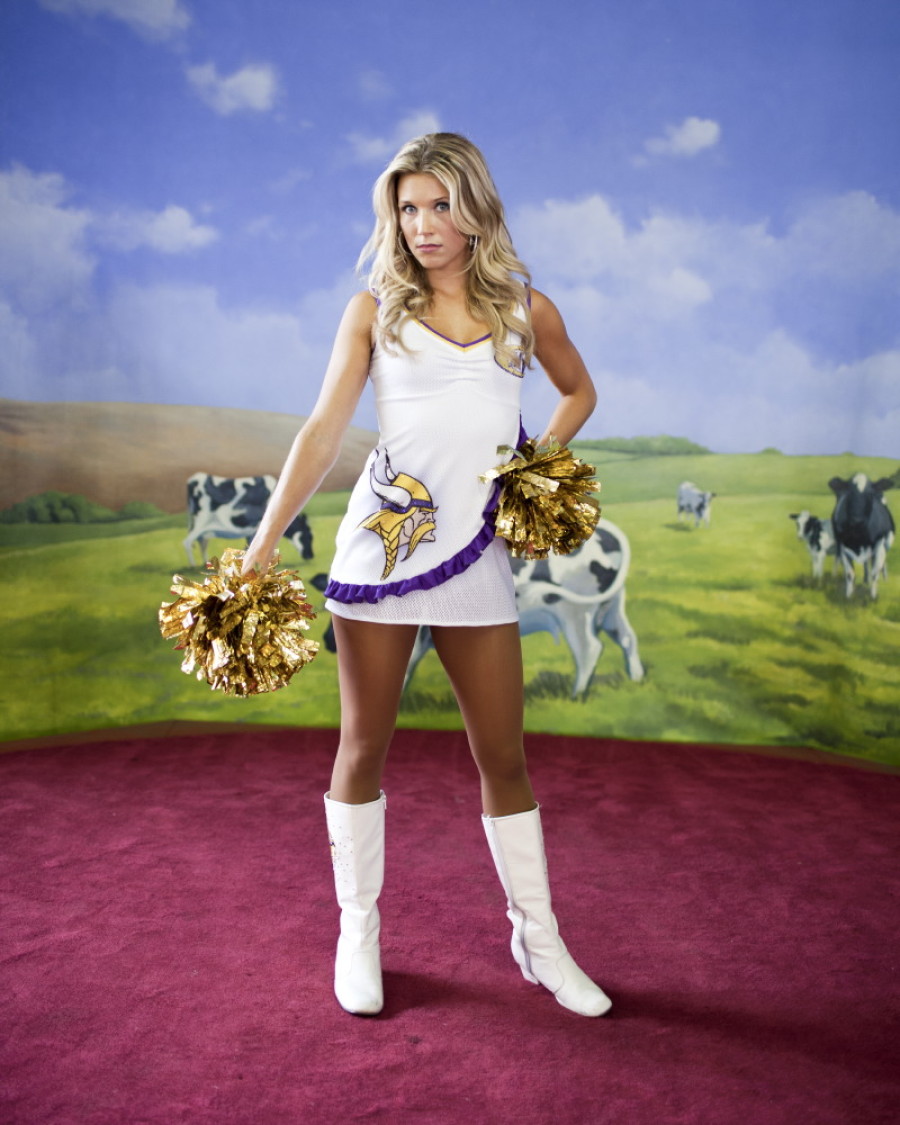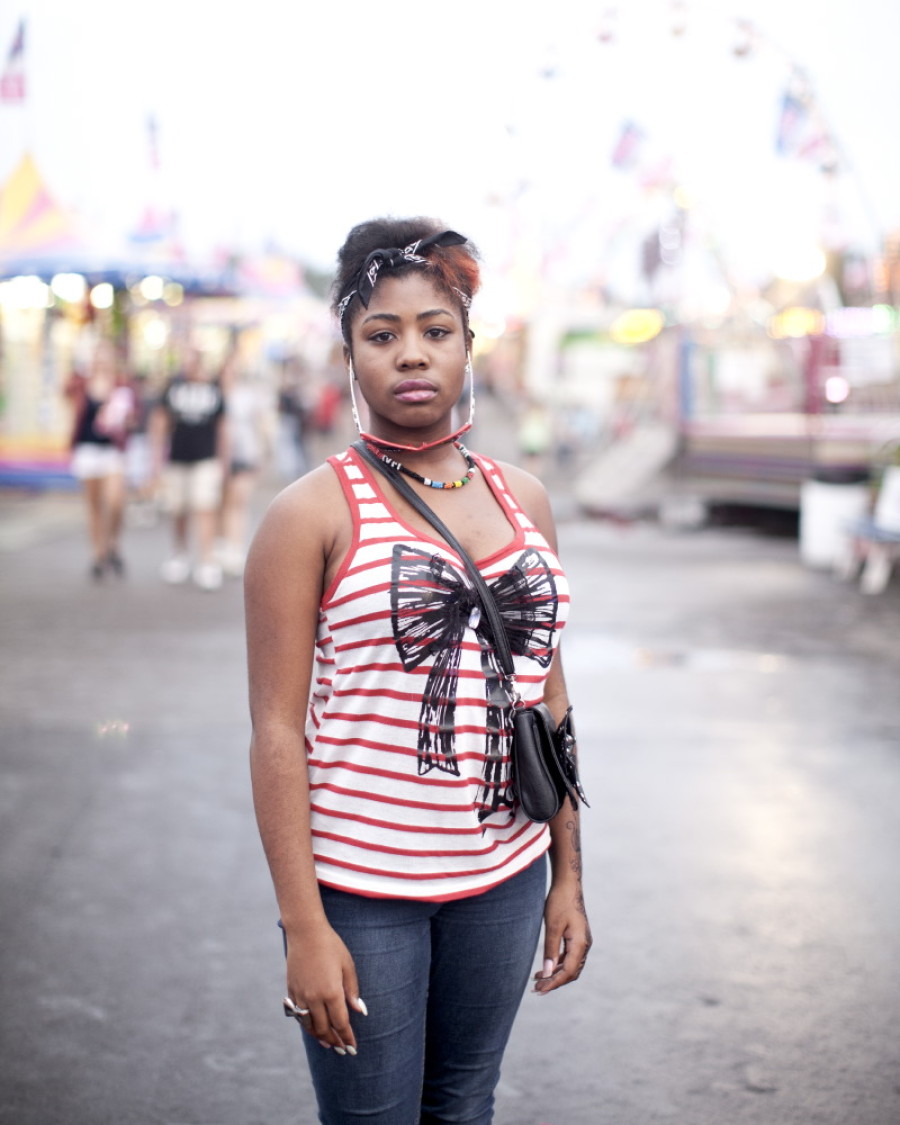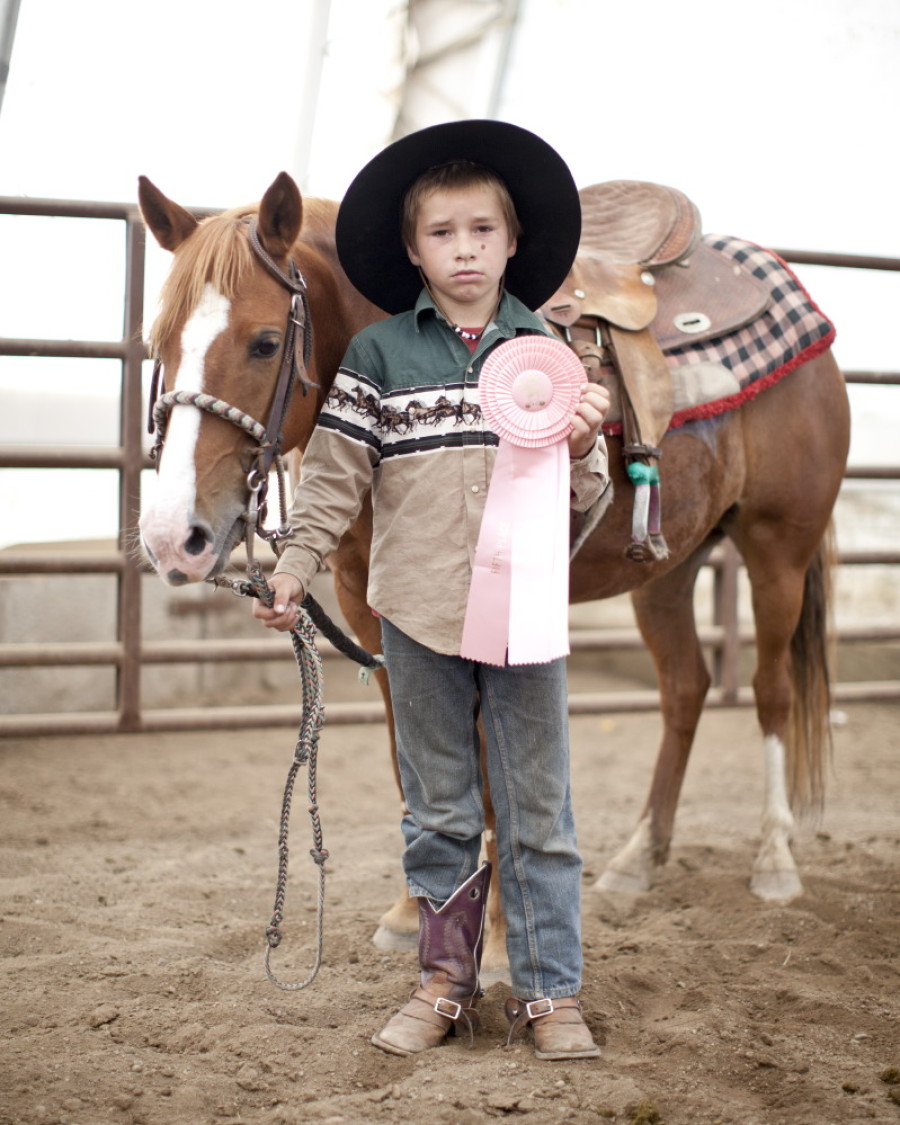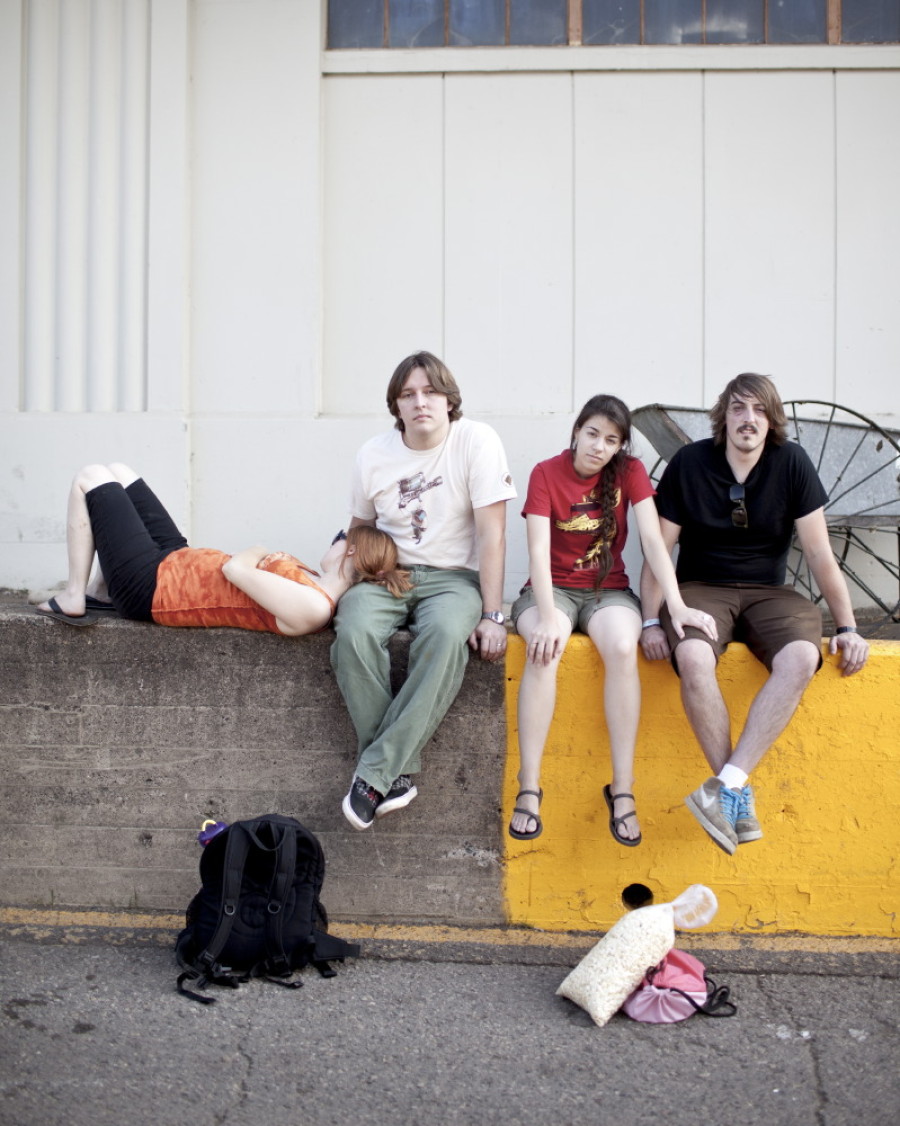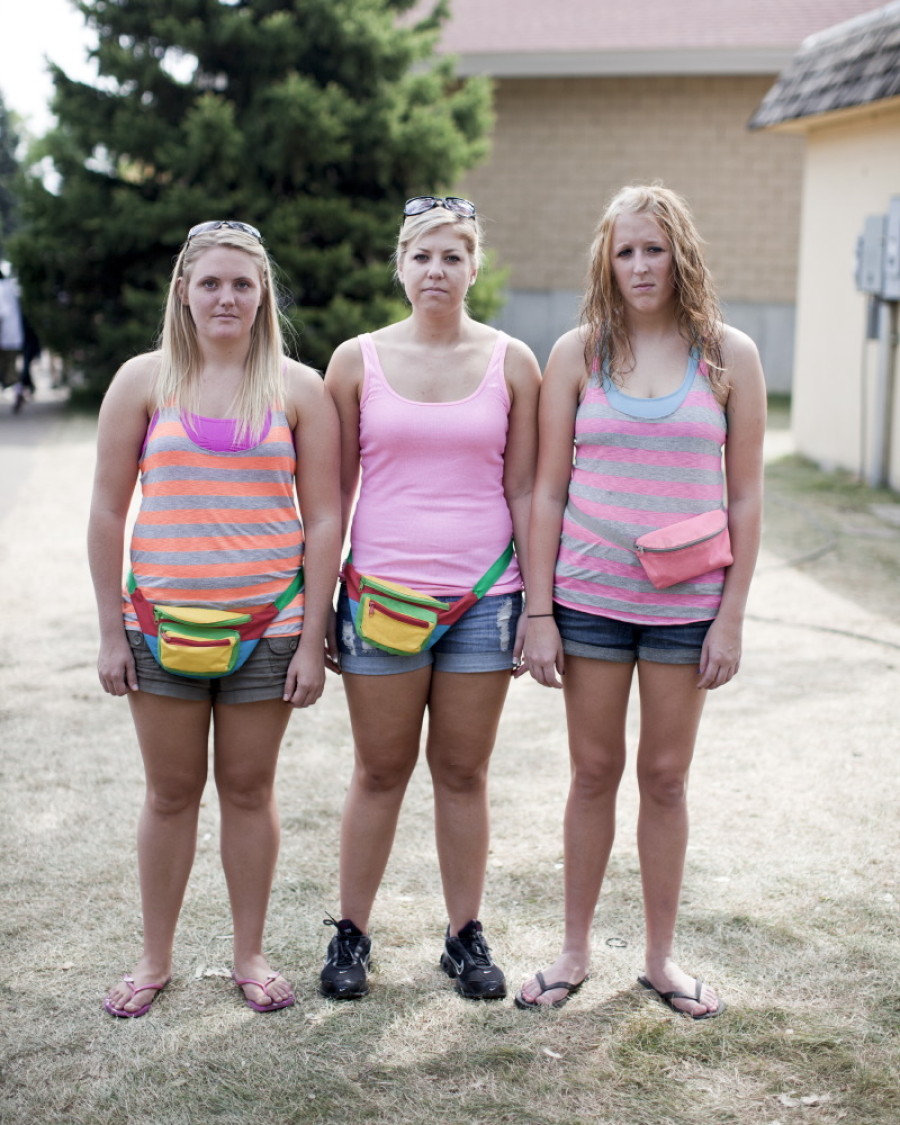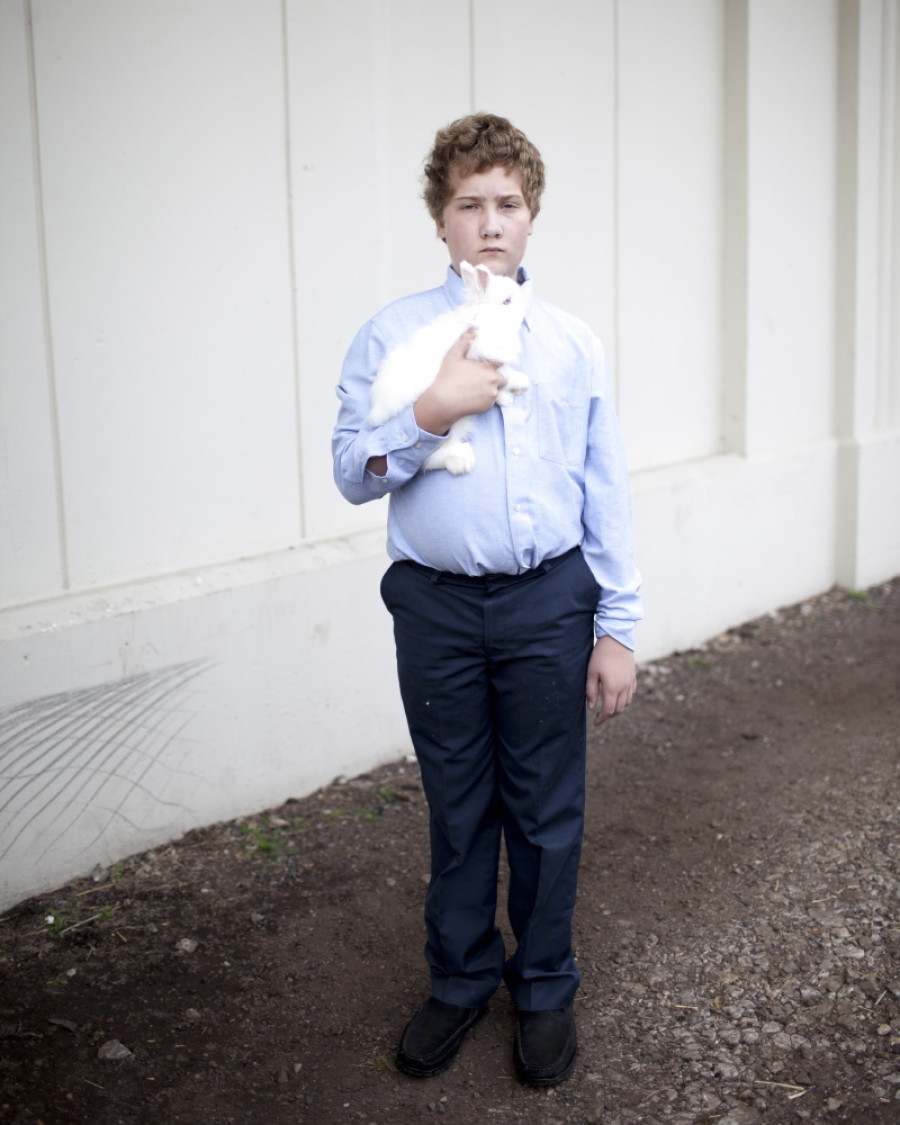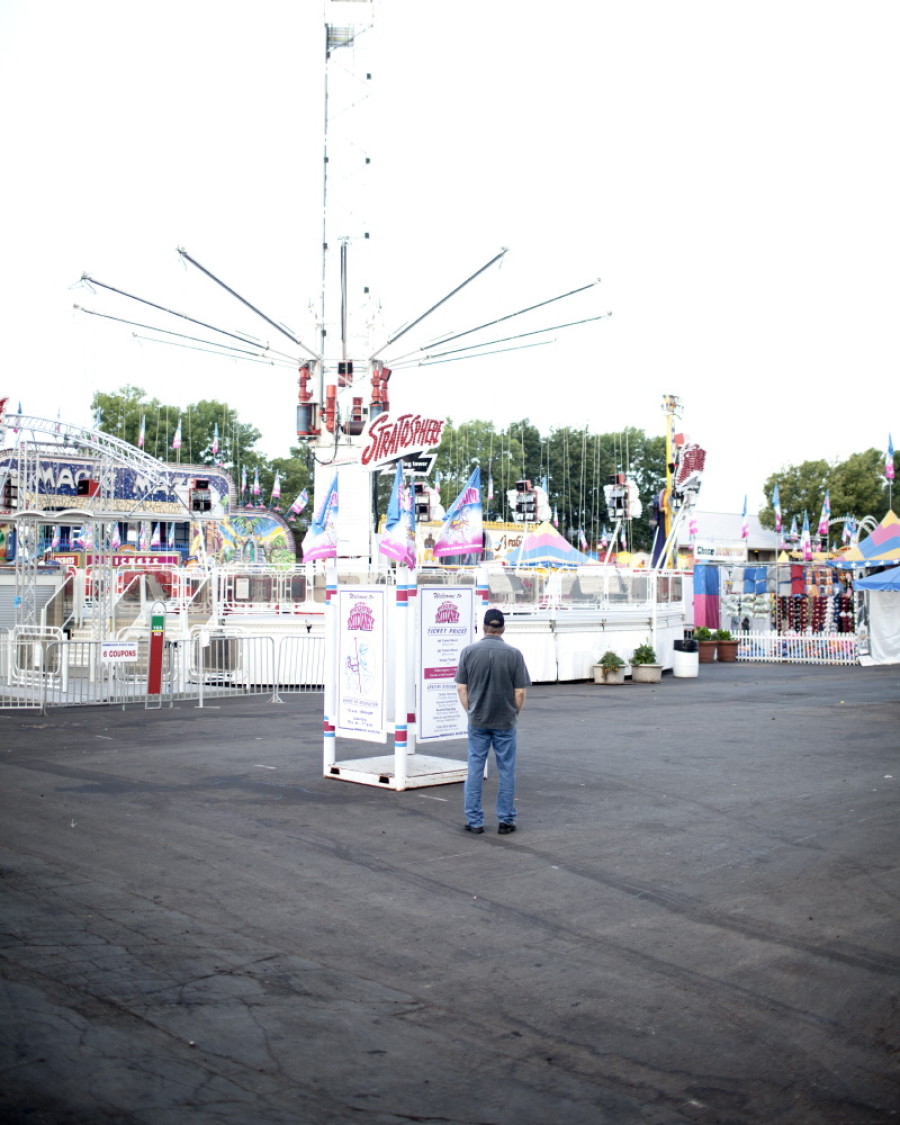 REAL LIFE. REAL NEWS. REAL VOICES.
Help us tell more of the stories that matter from voices that too often remain unheard.
BEFORE YOU GO
PHOTO GALLERY
Rineke Dijkstra