The "Step Up" actor wrote about the separation in her forthcoming book "Gracefully You: Finding Beauty and Balance in the Everyday," obtained by E! ahead of the Oct. 22 publication. Dewan wrote that divorce was not on her "docket of dreams" and described the pain of having to answer reporters' questions about Tatum after they had separated.
"In the beginning of my separation, it felt as though I were in a dark closet, desperately trying to find the light or the way out," she revealed. "I was in a state of shock. One week I'd be doing really well and the next I was slammed with a whole new slew of emotions."
While the media was "churning out story after story," Dewan said she would hide under the covers in bed.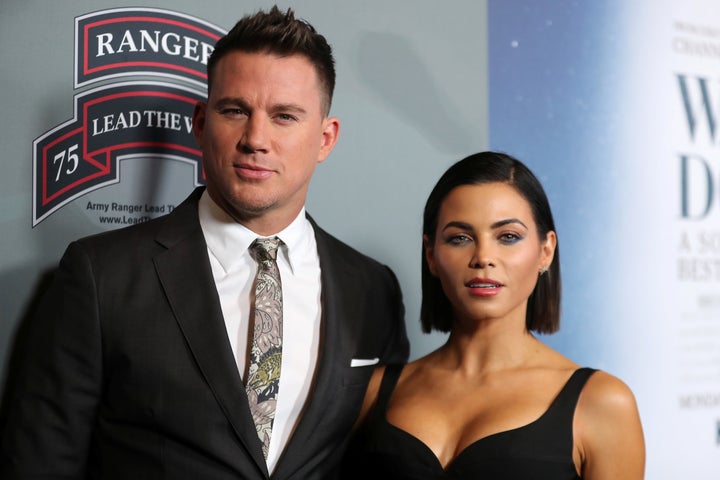 "The pain hit me like a tumbling avalanche. I was completely overcome with fear and sadness," wrote Dewan, who's also a dancer. "It took many moments of sitting alone with my grief to force me into surrendering to my roller coaster of a situation."
Some difficult moments made Dewan wonder if she'd ever trust again ― especially after finding out online that Tatum was moving on.
"I was learning things about my ex most people wouldn't have to face ― and over the internet, as it was happening," Dewan wrote of news that Tatum was dating singer Jessie J. "There I was, on a plane, alone, finding out about his new relationship. I felt blindsided. Choosing grace as I learned everything about my personal situation along with the rest of the world was really difficult."
As the two head closer to divorce, Dewan has moved to a happier chapter in her life. She's expecting a baby, her first with boyfriend Steve Kazee.
Dewan shares a 6-year-old daughter Everly with Tatum. This will be Kazee's first child.
Popular in the Community