Jenna Dewan knows firsthand that going through a separation can be excruciatingly painful.
"People are like, 'How do you get through this?'" Dewan told the magazine. "I didn't run away from my feelings. I let myself cry. I let myself grieve. This is one of those situations where I will see the light. The dawn is coming."
Dewan said she knows that a lot of fans see her identity ― as well as her fame ― intrinsically tied to the actor.
"I'm obviously super aware that people know me, they know Channing, they know us together," Dewan said.
"We'd been a beloved couple for a long time. I was in Berlin and people were like, 'We love your 'Lip Sync Battle!' I was like, oh my god. You mean the time when I humped my husband-at-the-time's face? I'm so glad that's my calling card."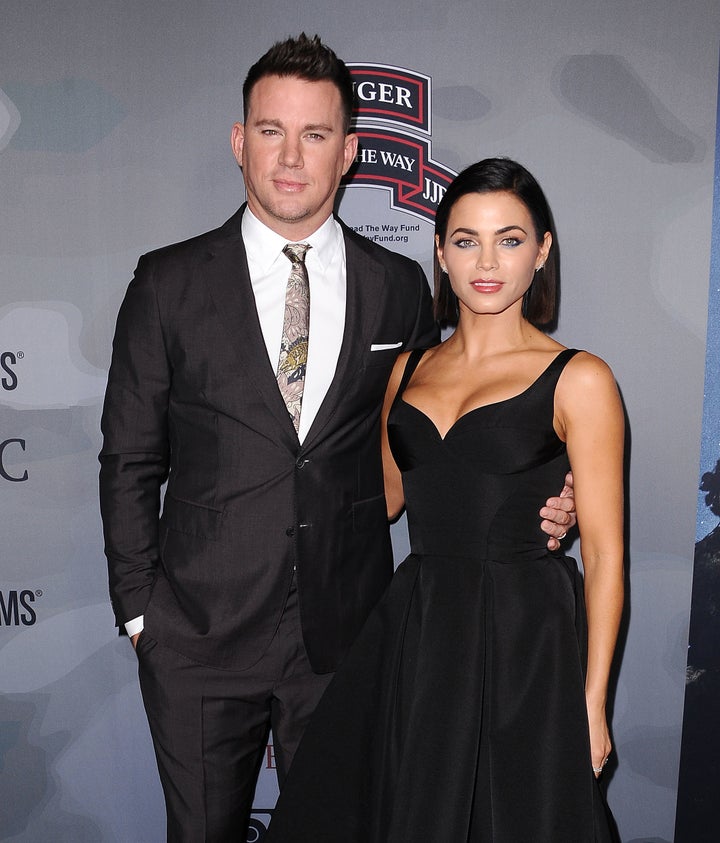 Tatum and Dewan met on the set of "Step Up" in 2006 and tied the knot in 2009. They announced their split after nearly nine years of marriage in April. The two share a daughter named Everly.
Dewan had previously addressed "relationship goals" in her marriage to Tatum and revealed that, like most couples, they also had "days where we don't really like each other."
"When people say you guys have such a perfect life, I want to scream and tell them no one's perfect," she told Health magazine. "I think there are such things as great fits. It is a great fit as long as you are growing together, and I think up until this point we've really grown together."
Tatum is now reportedly dating singer Jessie J, while Dewan has moved on with Broadway star Steve Kazee. Kazee recently made their relationship Instagram-official with a sweet birthday post for Dewan.
"Somehow it feels like my birthday over and over again because I keep getting the gift of you," he said, alongside sweet snaps of the couple.
Head over to Cosmopolitan to read the rest of Dewan's interview.