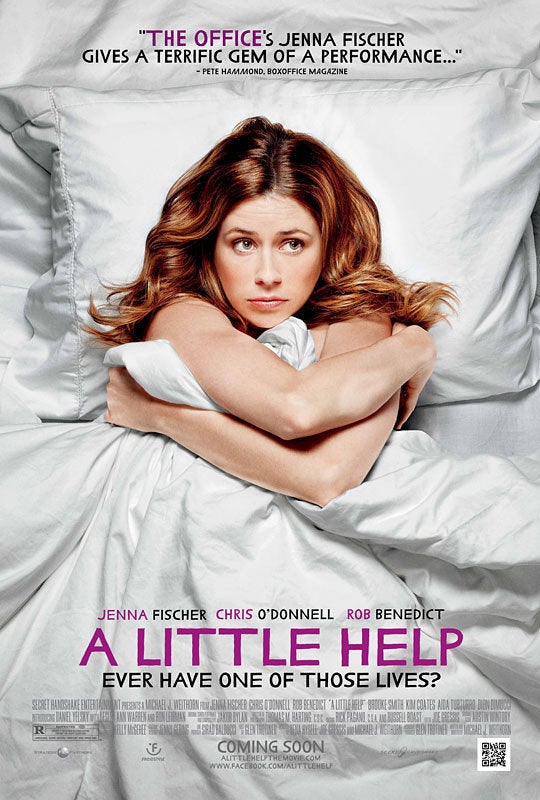 As Pam Beasley, she's gone from depressed receptionist to happily married mother and fulltime saleswoman at Dunder Mifflin. And while it's been rewarding to see her TV development, Jenna Fischer's true career arc just got a whole lot more exciting.
Fischer, a supporting star in movies such as "Walk Hard: The Dewey Cox Story," and "Hall Pass," takes the lead in the quirky indie dramedy from Fox Searchlight titled, "A Little Help." Cast as a woman in post-9/11 Long Island whose philandering husband (Chris O'Donnell) suddenly drops dead, she's charged with raising her amusingly depressed 12-year old son on her own, while trying to put together the pieces of a shattered love life -- and deal with an annoying parrot outside the window of her dental office.
The parrot may be annoying, but the love life is more complicated; that's always the case when your old high school boyfriend is now your brother-in-law.
This should just be the start of big screen leading roles for Fischer; she just completed another top line job, starring in "The Giant Mechanical Man," an off-beat romantic comedy.
WATCH
:
Calling all HuffPost superfans!
Sign up for membership to become a founding member and help shape HuffPost's next chapter