Now it seems Pam has returned to the restaurant chain 11 years later in an apparent attempt to bury the hatchet, and Chili's was ready to work things out.
Jenna Fischer, the actress who played the soft-spoken but charming secretary, tweeted on Monday a selfie as she stood in front of a Chili's restaurant with a concerned look on her face.
She asked her fans, "Should I try to go in?"
Fans replied to Fischer's tweet with nostalgia for the retired show, many of them sharing their favorite Dunder Mifflin moments with a gif.
Lots of people were also quick to remind the actress she was eighty-sixed from the establishment for life.
Even Chili's official Twitter account decided to get involved by taking a jab at Pam's drunken night.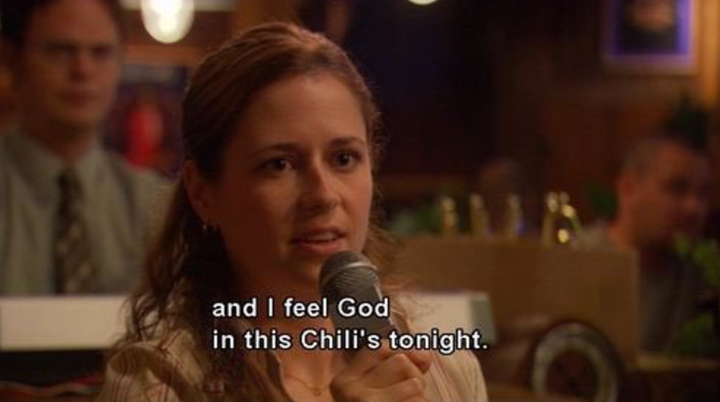 Then something incredible happened.
Brinker International, the company that owns Chili's, published an official press release Tuesday afternoon officially lifting its "longstanding ban" on "Pam Beesley Halpert."
"After reviewing the good conduct of Pam, I have decided to lift the now 11-year ban," Chili's President Kelli Valade said in an official statement. "Pam is an inspiration to many and we welcome her with open arms."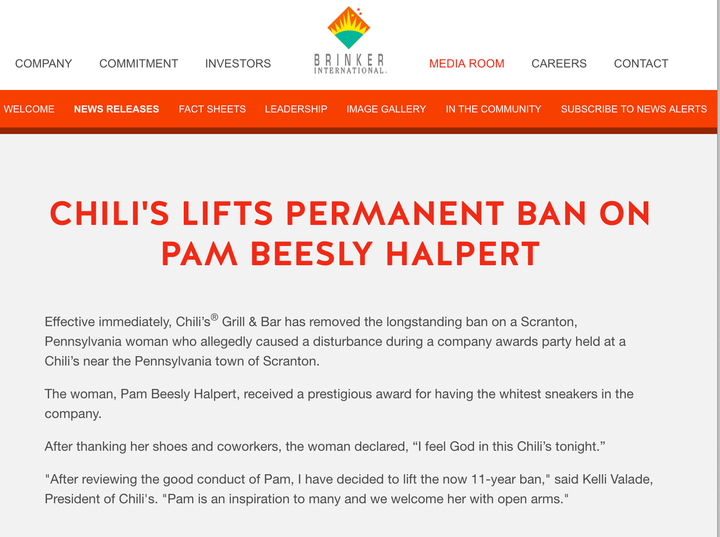 Unsurprisingly, die-hard fans of "The Office" went crazy over the unexpected news.
But based on Fischer's latest tweets, we're starting to think Pam hasn't really learned her lesson.
Cheers to you, Pam. Let's hope God's in Chili's the next time you decide to visit.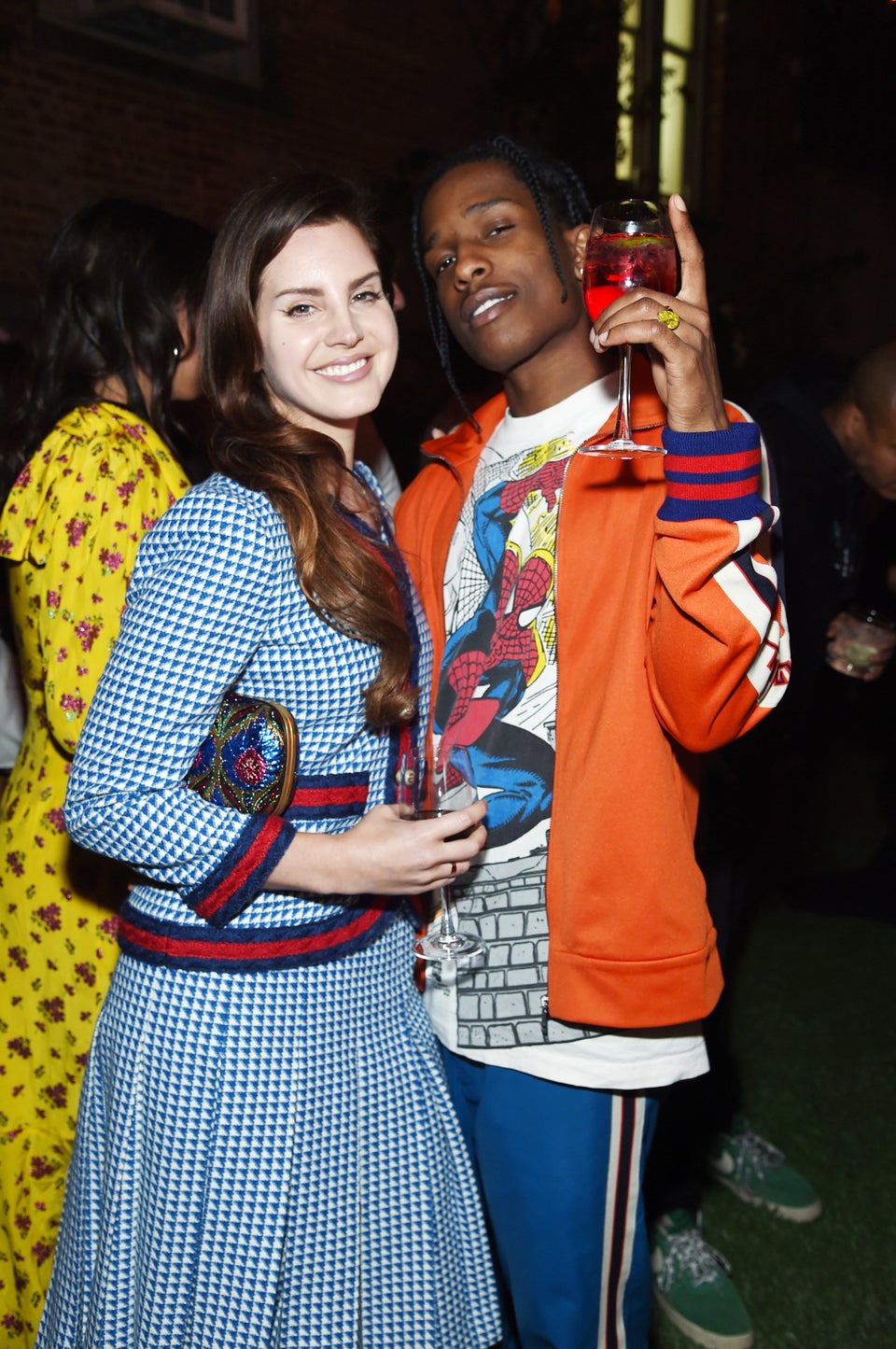 Celebrity News & Photos: 2017