Pam Beesly and Jim Halpert will forever be one of TV's greatest on-screen couples. According to actress Jenna Fischer, who played Pam, the couple worked so well together because she and John Krasinski (Jim) were genuinely in love. Eh, sort of.
Fischer added, "But in real life, we aren't totally Pam and totally Jim, so in real life, we're not the perfect match. He was like a type of spouse that I had for a long time, he was my partner and we will always be close because of it."
In real life, Krasinski married actress Emily Blunt in 2010. They have one child together, named Hazel. Fischer is married to director Lee Kirk and has two kids, Weston and Harper.
"He looks incredible," Fisher said, nodding her head in approval.
Be sure to get a quick glance at Jim Halpert's new muscles here:
We can only imagine what Michael and Dwight would have to say about this.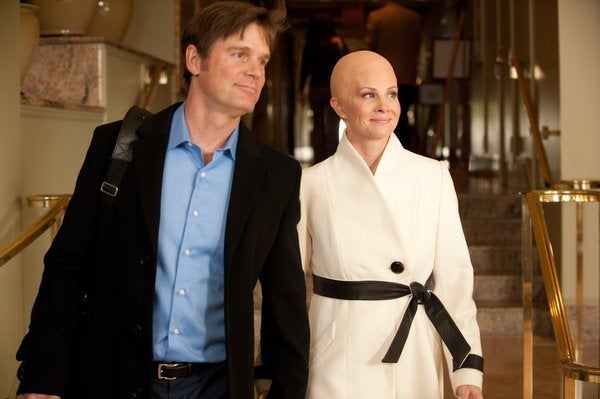 TV Couples Who Make Us Believe In Love
Popular in the Community