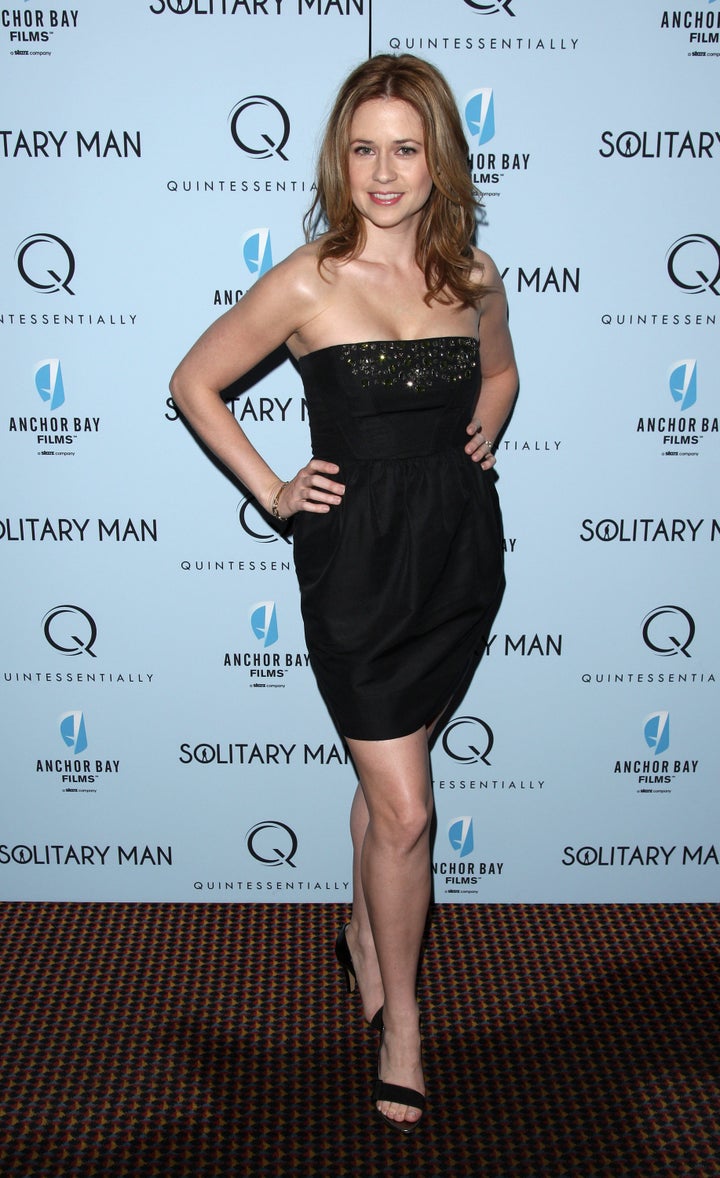 If you're looking for major spoilers for the unwritten "Office" season, go ask Jenna Fischer. But be warned, whatever big promises she makes, they just may be lies.
Fischer, sitting as part of a dream table of funny ladies in the latest installment of The Hollywood Reporter's Emmy roundtable series, spoke at length of her bizarre jobs before making it big as an actress. As if seeing the future Pam Beasley toiling at a car wash for three years isn't weird enough, Fischer also detailed the time she spent working for a psychic hotline.
"I called the number in the back of LA Weekly looking for psychics," Fischer revealed. "Here was the interview: 'Do you feel like a rather intuitive person?' 'I do, I really do feel intuitive.' 'Do you read tarot cards?' 'Yes.'"
Right off the bat, she was lying. Which made her a natural fit for the job. Her tactics, as she described them, were pretty impressive for a first timer. Not that her clientele was always that difficult. Like her character on "The Office," though, Fischer's guilty conscience was quickly pinged and her good nature took over.
"I didn't do it for very long because I did start to feel -- it was hard. A lot of the people are very lonely, older women who just need a friend," she said.
Of course, Fischer has no need to do anything like that anymore; not only does she star on the hit NBC sitcom, but her movie career is starting to take off, too. She featured in this spring's "Hall Pass," with Jason Sudeikis and Owen Wilson, and will topline the upcoming indie comedy, "A Little Help."
The rest of the video series has much, much more, including Amy Poehler talking about her improv days, Kaley Cuoco revealing that she's never worked another job in her life (which leads to quite the discussion about breakfast/sex) and Julie Bowen talking "Billy Madison."
WATCH
:
Popular in the Community