Jenna Jameson poses with her twin sons for the Family Issue of W magazine.
"I really don't think I need to say, 'Mommy was a porn star,'" Jenna Jameson says of explaining her former profession to Jesse and Journey, her twin boys with Ultimate Fighting Championship star Tito Ortiz. "I feel like they're going to know me and think, Mommy loved us so much that she quit everything and made us her job. And that's what I did. The moment I decided to have children, I quit. I won't even do a Maxim cover."
She also talks about having her implants removed and being a "normal girl" - read more and see the rest of W's slide show here.
PHOTO: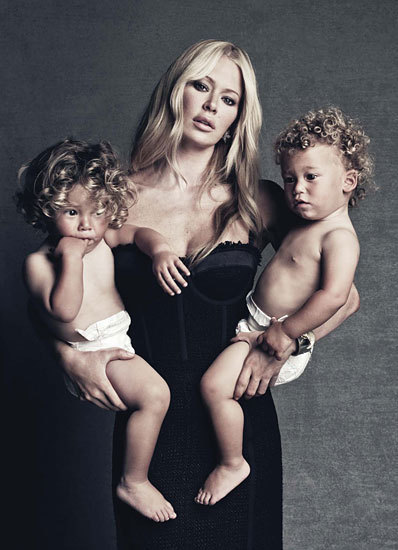 Popular in the Community