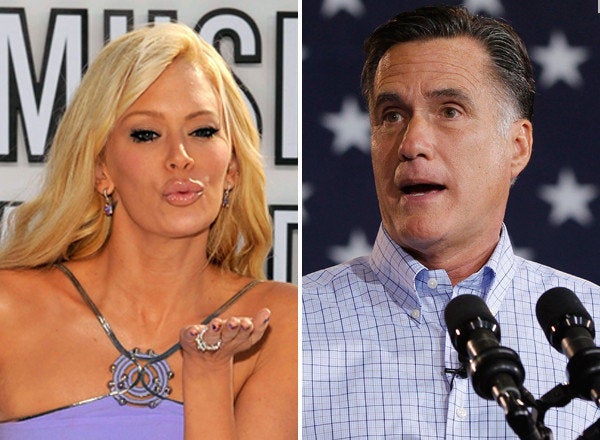 Retired porn star Jenna Jameson waded into the 2012 presidential race on Thursday, choosing a San Francisco strip club as the venue to announce her support for GOP presidential hopeful Mitt Romney.
"I'm very looking forward to a Republican being back in office," Jameson said while sipping champagne in a VIP room at Gold Club in the city's South of Market neighborhood. "When you're rich, you want a Republican in office."
Jameson's endorsement may come as a surprise to the few people who have kept track of her political leanings. Her decision to back Romney doesn't exactly mesh with her prior campaigns for the People for the Ethical Treatment of Animals -- perhaps she's unaware of the Seamus Romney fiasco -- and public support for Hillary Clinton in 2008.
Romney's presidential aspirations have intersected with pornography and adult film stars before. Earlier this year, a clip surfaced showing Romney unveiling an effort to combat online pornography in 2008.
"I wanna make sure that every new computer sold in this country after I'm president has installed on it a filter to block all pornography and that parents can click that filter to make sure their kids don't see that kinda stuff coming in on their computer," he said at the time.
And last month, a former anti-porn prosecutor in the Reagan administration claimed that Romney's campaign had vowed to "vigorously" crack down on pornographers once in the White House.
While Romney hasn't appeared very friendly to the adult entertainment industry, some of its employees are still playing nice. Just last week, porn star Ron Jeremy offered some kind praise for Romney's character.
"I think he means well, I think he's a good man," Jeremy said, clarifying that he'd still be voting for President Barack Obama. "I think the fact that he's such an amazing father proves a lot. I give him a lot of credit. He's raised some good sons. ... When a man is a really, really good father, that's very important."
Before You Go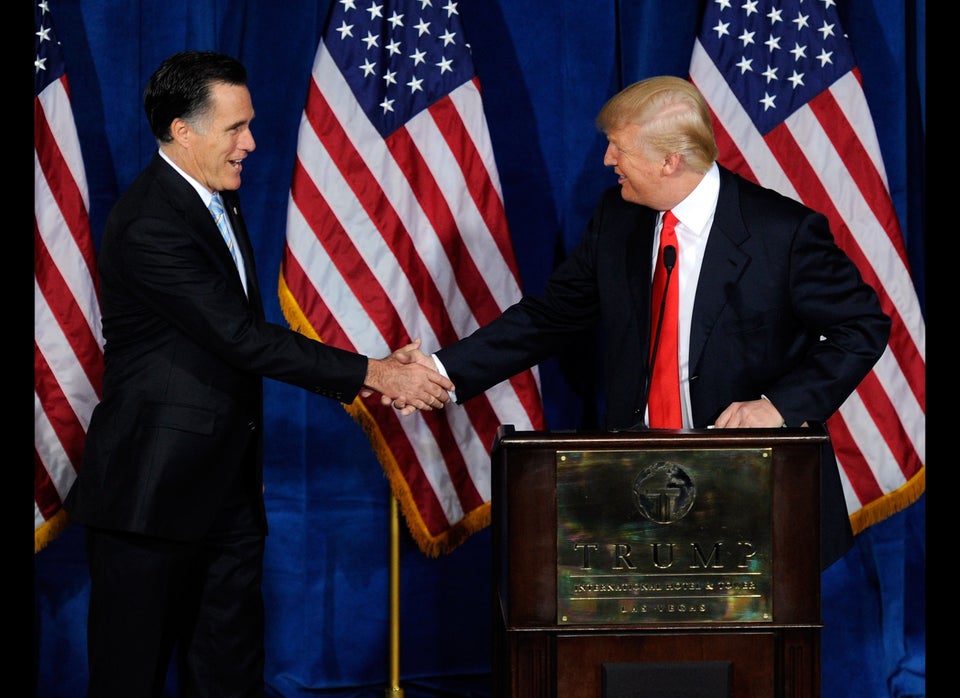 Mitt Romney's Greatest Hits
Popular in the Community