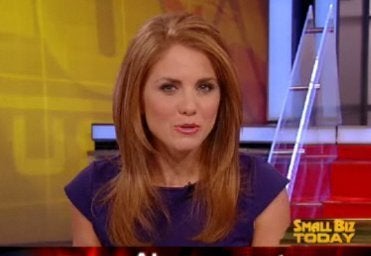 Fox Business Network anchor Jenna Lee is jumping to Fox News.
The network announced Wednesday that Lee will fill the anchor chair left by the recently departed Jane Skinner on the daytime show "Happening Now." She will start next Monday, July 12.
Lee has been on FBN since it launched in 2007. She has played a variety of roles on the network's morning programming, and most recently was the news anchor for "Imus In The Morning." She will be the first Fox Business personality to make the leap to Fox News.
In a statement, Lee said that she was "both honored and humbled for this opportunity to be joining a group of highly talented journalists. While I'm sad to leave behind the colleagues whom I've worked so closely with in building FOX Business, I'm very excited to embark on a new challenge within the FOX family."
Fox News said that Jon Scott will continue as the co-anchor of "Happening Now."