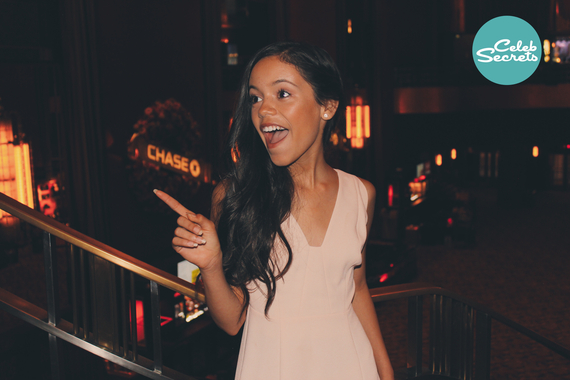 Disney broke boundaries this summer by introducing their first Latina princess on their new animated show Elena of Avalor.
Elena of Avalor tells a story about a teenage princess Elena (Aimee Carrero) who has saved her kingdom from an evil sorceress. She must now learn to rule as a newly crowned princess until she is old enough to become queen. She seeks help from her family to learn to be a truly great leader, including help from her little sister Isabel, who is played by Stuck in the Middle star Jenna Ortega.
The show tells wonderful stories influenced by diverse Latin cultures and traditions and folklore. Jenna express her excitement of being a Latina on a Disney show, saying that "young Latinas can have someone to look up to is something that I'm very proud of."
Celeb Secrets recently caught up with Jenna to talk about the groundbreaking series. She expressed that she couldn't see herself as a Disney princess growing up. Check out the full interview below.
When I was a young girl, I had the same thoughts and feelings that Jenna had. I couldn't relate to any of the Disney Princesses on television or in the movies. Representation in the media is everything, and I couldn't understand why I didn't look or dress like any of the princesses growing up.
In today's world, young Latina girls don't have to fantasize about being a blonde-haired beauty with blue eyes anymore. They can be happy with whatever skin they were born with.
Elena of Avalor broke boundaries by telling girls everywhere that they can be Latina and save the world all on their own just by being themselves. I wish I had this growing up and I'm glad girls and boys finally have a show they can relate to!
This post originally appears on Celeb Secrets and was written by Kennia Cardenas.
Popular in the Community