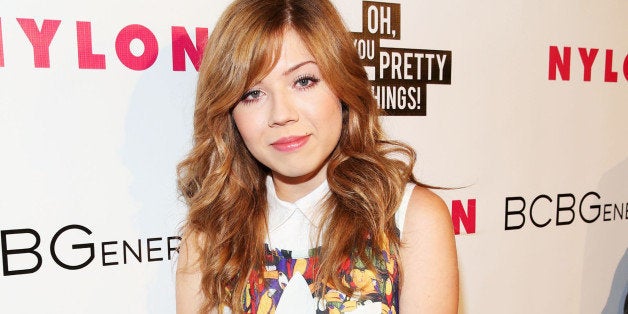 Jennette McCurdy does not want to be a role model.
"There was a time when I tried to live up to the aggrandizing title, that pedestal of a thing," she wrote. "Maybe it wasn't so much that I was trying to live up to it. Perhaps I thought I could and I thought I was supposed to, so I gave it my best shot. It's fine, I can admit it. Back in my adolescence, I was more amiable, bubbly, and on lightly humid days, maybe even flouncy. I was role model material and then some."
McCurdy, who began acting in 2000 and landed a role on the hit TV series "iCarly" in 2007, specifically noted her issue with how celebrities are portrayed by "the falsified standard set by the bubblegum industry." She said role models are role models because of how they live their lives, but "none of you know how I live my life."
But in order to be thought of as a real, true role model, I believe you have to know a person and their actions, inside and out. Calling a celebrity a role model is like calling a stranger a role model. The knowledge you have of a celebrity is no more than a caricature drawn by media tastemakers specializing in selling you an image you're dying to buy. It's good to have heroes, but you have to look for them in the right places. They say don't look for true love in a bar, well I say, don't look for role models on screens.
The 22-year-old has dealt with growing up and living life in the public eye. In March, racy photos of the "iCarly" star surfaced on the Internet. She suggested her ex, NBA player Andre Drummond, was behind the leak.
Calling all HuffPost superfans!
Sign up for membership to become a founding member and help shape HuffPost's next chapter