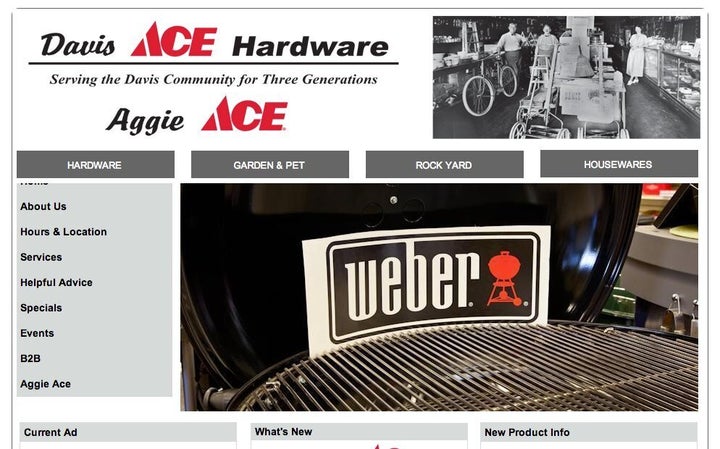 An Ace Hardware store owner in Davis, Calif., said she is "deeply sorry" if she offended customers or employees by sending a letter to her workers trying to persuade them to vote for Mitt Romney. Still, Jennifer Anderson doesn't regret her in-house political campaigning and has implied that employees will now suffer the consequences for Obama's win.
So far though it seems like Anderson is the one losing, as more customers threaten to boycott her store.
"I believe I was trying to influence a vote," she told Patch. "You educate people through information. Is it forced? Do I demand? No. That was not a paycheck stuffer. It's not intimidation. I don't ask them [about political affiliation] when I interview them."
Anderson did not immediately respond to a request for comment from The Huffington Post.
In the letter itself, Anderson wrote, "I am joining other business owners around the nation in asking employees to vote for Romney & Ryan. This is a first for me. It is your choice who you vote for, but I want to share with you my concerns and how I feel it will impact our company. If our company is impacted, it will impact each employee." (The full letter can be viewed on the Patch site.)
When the letter was posted online, local reaction was overwhelmingly negative, with some readers even urging a boycott. On the DavisWiki site, a reader wrote, "As a private business owner, Jennifer Anderson is well within her rights to send political letters to her employees; even if, as in this case, the letters include indirect threats of downsizing, removal of benefits and/or references to the livelihood employees' children. As informed consumers we are within our rights to boycott her business due [to] her political views and tactics."
Meanwhile, someone who claimed to be a Davis Ace Hardware employee commented, "For the past few months we have been receiving packets of photo copied OPED pieces from the internet, newspapers, and magazines that have been carefully selected to present conservative political views she agrees with. These packets were left in our employee break rooms, which should be our place of peace. These packets are often disposed of after their delivery either by an outraged employee or a cautious manager. I was informed by a superior that Jennifer has been advised not to leave these packets, yet she continues to do so. Similar articles have also been paper-clipped to our paychecks."
"My entire process was to educate people about what can happen," she added.
It's not the first time Anderson has tried to educate employees politically. She also told Patch that she injects politics into management meetings, because she believes it's relevant to the business and employees. And the local Davis Vanguard said it received employee complaints about Anderson distributing "political propaganda" with paychecks during the 2010 elections.
According to the Vanguard, the employee claimed an opinion piece was also distributed in September 2012 about Obamacare that stated, "I am concerned that with continuing soft sales -- we will reduce our payroll. And if healthcare becomes too expensive -- we will stop offering health care."
Anderson isn't the only entrepreneur to reach out to employees before the election. Cliff Otto of Lakeland, Fla.-based Saddle Creek, emailed employees a voting guide, stating, "Saddle Creek has a clear position on very important issues that have a profound effect on our company and the future opportunities for all who work at Saddle Creek." David Siegel of Westgate resorts emailed employees to say Obama's planned taxes would leave him "no choice but to reduce the size of this company," while Richard Lacks of Lacks Enterprises, sent employees a pro-Romney letter stating, "It is important that in November you vote to improve your standard of living."
Perhaps one of the most energetic efforts to persuade employees came from Steve Wynn, owner of Wynn Resorts. "It would be a complete disaster if Obama wins, which is why I'm urging my employees to vote for Romney," Wynn told The Huffington Post in late October.
Now that President Obama has been reelected, Anderson told Patch, "I'll be making financial decisions and it could affect how many employees [ACE has] and our health care. I took the time to tell my employees and now I'm getting shot."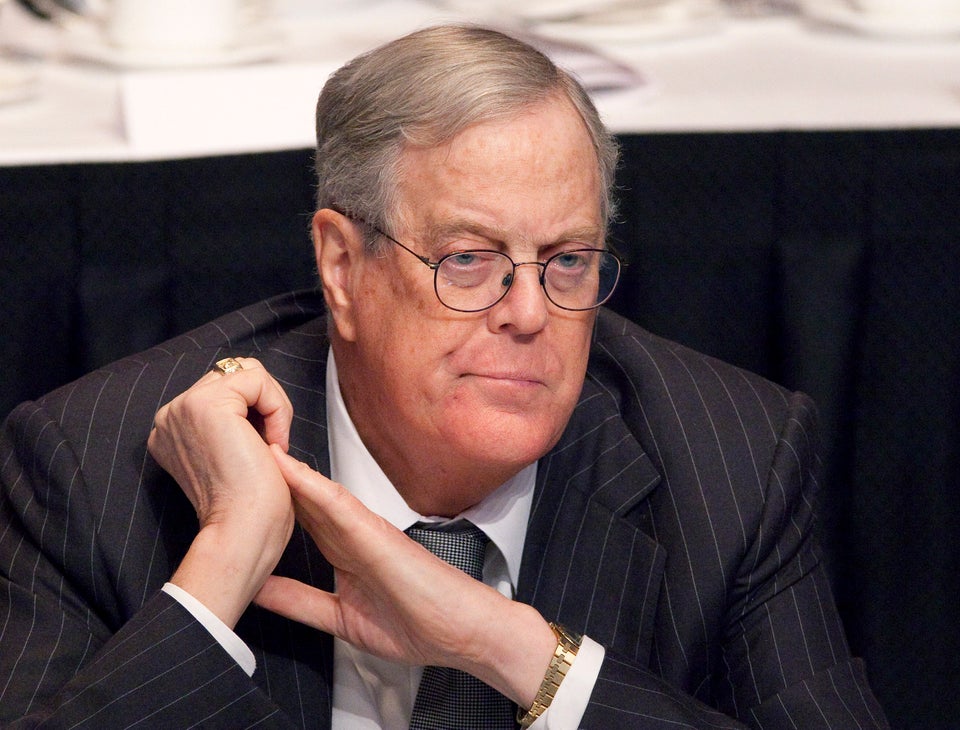 CEOs Who Urged Employees To Vote Romney
Popular in the Community