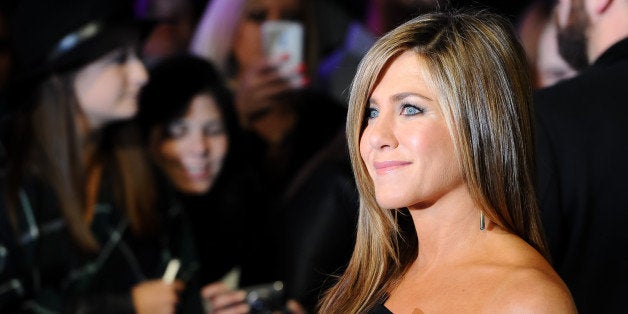 It has been a decade since Jennifer Aniston and Brad Pitt called it quits and he moved on with his "Mr. and Mrs. Smith" co-star, Angelina Jolie. But Aniston is still dealing with the tabloid fodder and so-called "grudge match" between her and Jolie.
"It's ridiculous -- that the two names have to go into the same sentence and there has to be a compare-and-despair thing," Aniston said.
New York Times reporter Frank Bruni couldn't help but compare the two himself, referencing the current awards season. He wrote that although Jolie's directorial effort "Unbroken" was getting a lot of buzz in the beginning, it appears Aniston's performance in "Cake" has creeped into the forefront. Bruni also wrote of those harsh exchanges about Jolie between Scott Rudin and Amy Pascal, which were leaked amid the Sony hacks.
Still, Aniston wants nothing to do with those discussions: "I don't want to give any fuel to the fire," she said, cordially ending the Jolie-talk after about "30 seconds."
Despite all the media interest surrounding the trio, Aniston, 45, is happier than ever, finding love with fiancé Justin Theroux. And she's not afraid to admit that her engagement ring even took her by surprise.
"It's a rock, I know," Aniston said. "He rocked it up. It took me a while to get used to it. I'm not a diamond girl. I'm more Indian jewelry and stuff."
Before You Go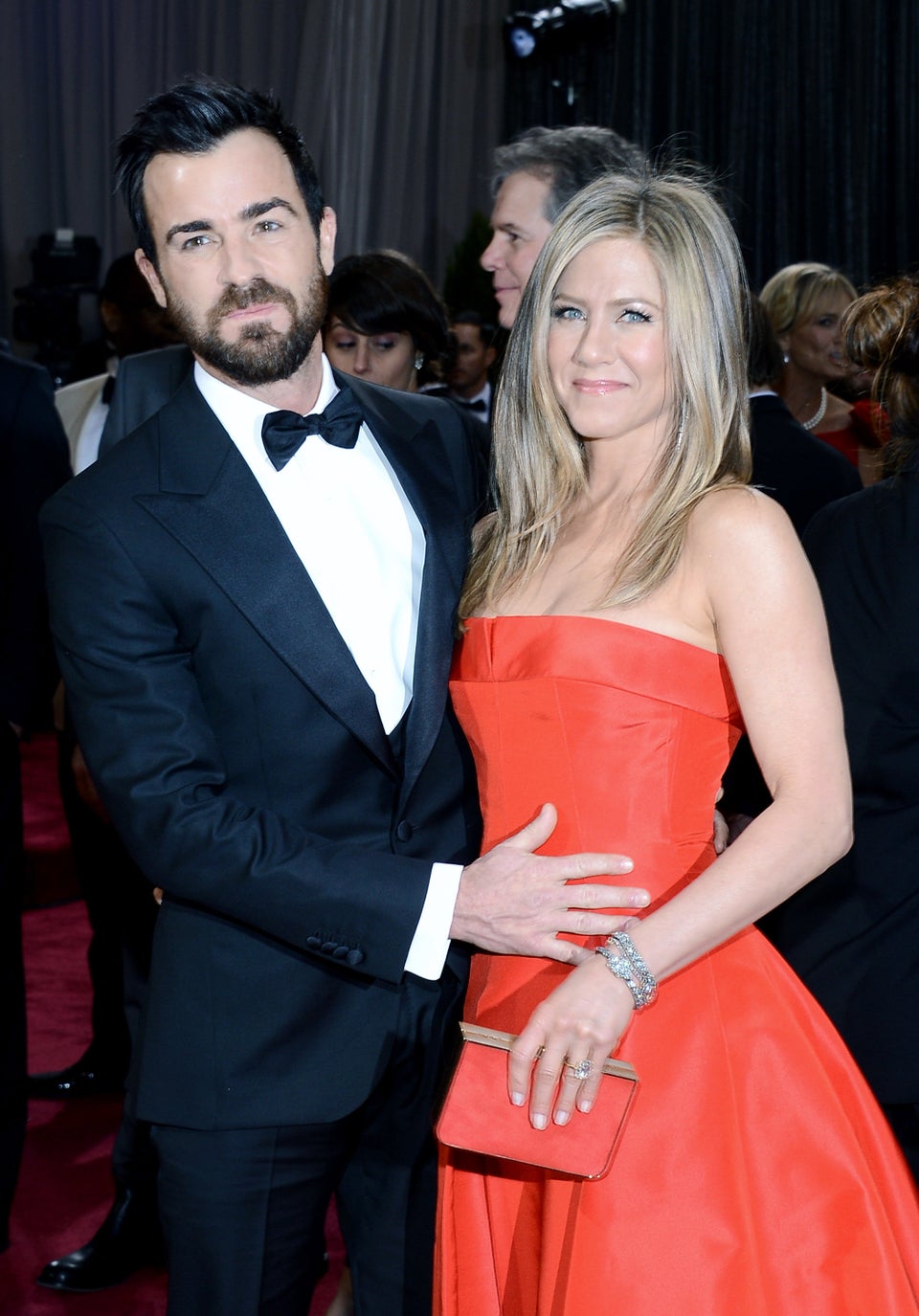 Jennifer Aniston and Justin Theroux
Popular in the Community