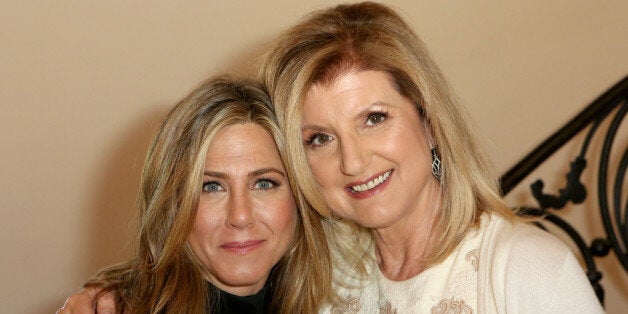 Arianna Huffington took to Instagram Tuesday afternoon to applaud actress Jennifer Aniston for her performance in the highly-anticipated film, "Cake." Huffington posted a photo of the two embracing and described "Cake" as "an amazing movie putting flesh and blood on mental health and addiction."
The post came shortly after a special luncheon in honor of Aniston and the film that Huffington hosted at her home in Los Angeles. She also wrote in the caption, "Jennifer's unforgettable performance lifts it into the realm of films with the power to make us think and act differently."
"Cake" centers on a dark, cranky pill-popper, played by Aniston, who becomes intrigued by the suicide of a woman in her pain support group.
Referring to the challenges of the role, Aniston told the Los Angeles Times, "I'm comfortable going to dark places. At this point in my career, it was like [screw] it. I'm ready to be raw and expose myself. And it couldn't be the pretty version; it had to be real, painful, ugly and unflattering."
Other Hollywood big wigs joined the luncheon at Huffington's home, including Aniston's fiancé Justin Theroux, Rob Reiner, Salma Hayek, Lisa Kudrow and Chelsea Handler. "Cake" director Daniel Barnz was also in attendance, in addition to executive producer Mark Canton and producer Ben Barnz.
Unfortunately, cake was not served.
"Cake" will be released nationally Jan. 23.
Photos from the Jan. 6 luncheon: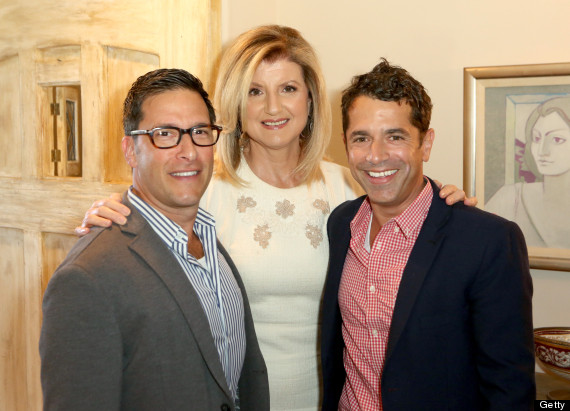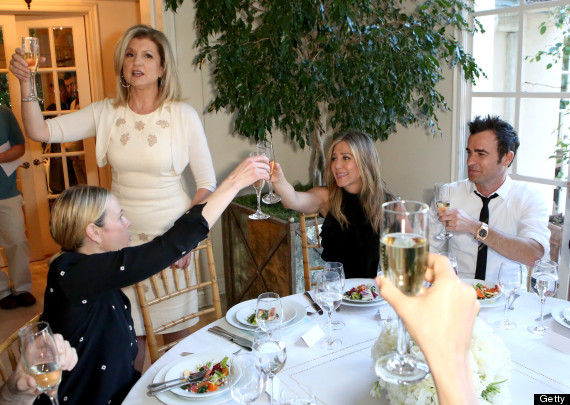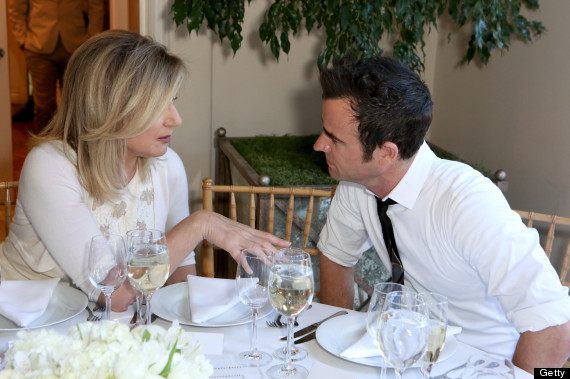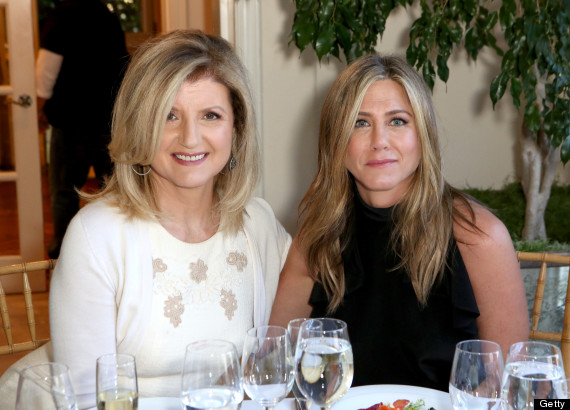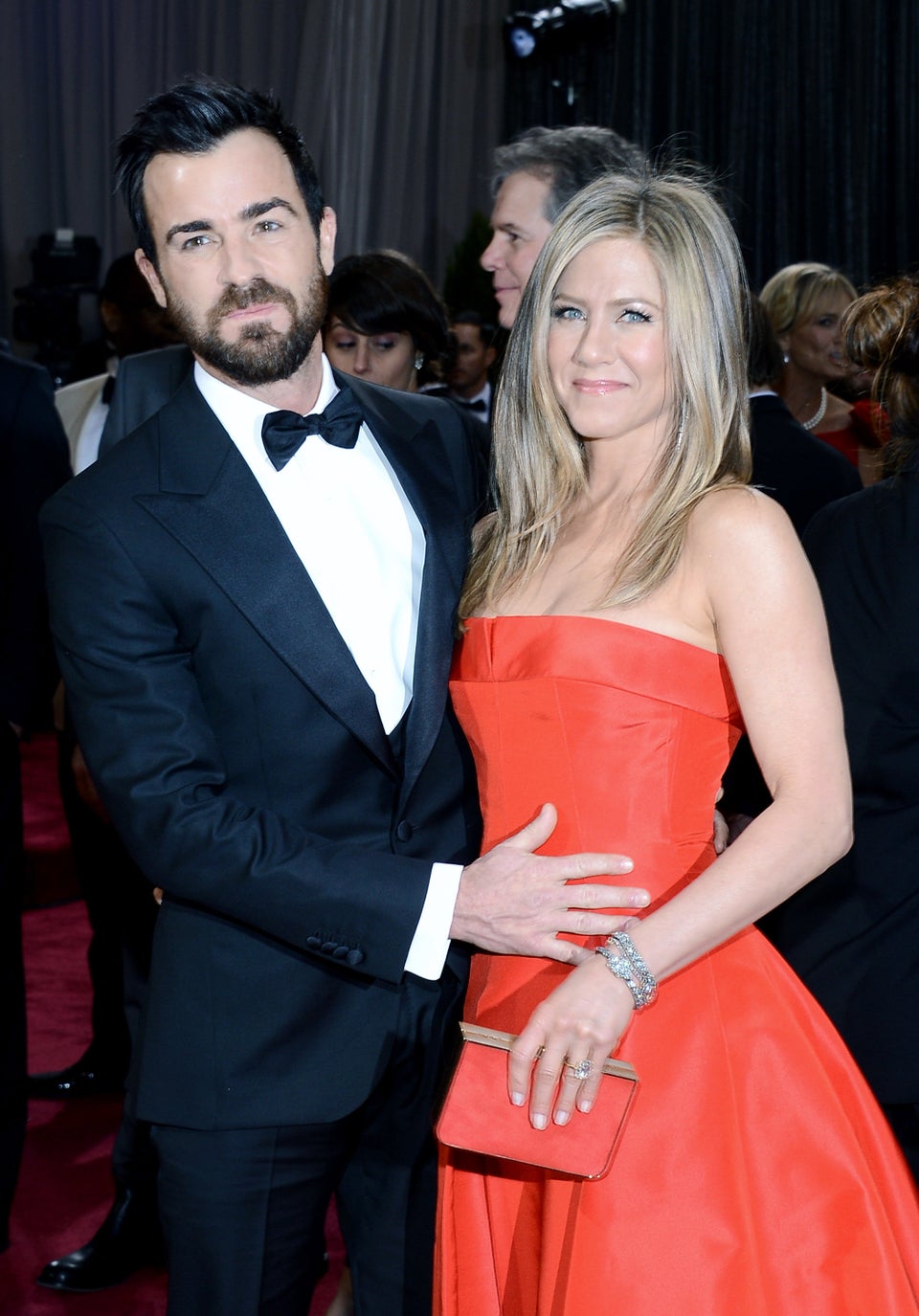 Jennifer Aniston and Justin Theroux